Bethesda Paper Shredding
Whether you have paper, documents, or computer hard drives piling up around your garage or office, contact PROSHRED® to schedule Bethesda mobile shredding services. We offer both personalized and flexible ongoing shredding services as well as purge shredding, with no contracts required. Our team has a special connection to the Bethesda area. (Both our general manager and our account executive attended Bethesda Chevy Chase High School—Go, Barons!). Our years of experience serving the Bethesda area have also given us an intimate knowledge of the types of shredding services local businesses and residents need. To learn more about why you should choose us, contact us today for a free quote.
Bethesda Mobile Shredding
If you own a business, you know just how many pieces of paper your office generates on a daily basis. From receipts to contracts to client information, sensitive documents are generated every day. With Bethesda mobile shredding services from PROSHRED®, we can help prevent security breaches and identity theft at your business by making sure all of those documents are safely destroyed. Our shredding services in Bethesda are mobile, which means that we arrive at your location with a truck and shred your papers on site. We can do this as a one-time shred service or an ongoing scheduled shred. One of the features of on-site document shredding that our customers enjoy the most is that they can watch the entire process take place, which lends them peace of mind that their information is handled with care.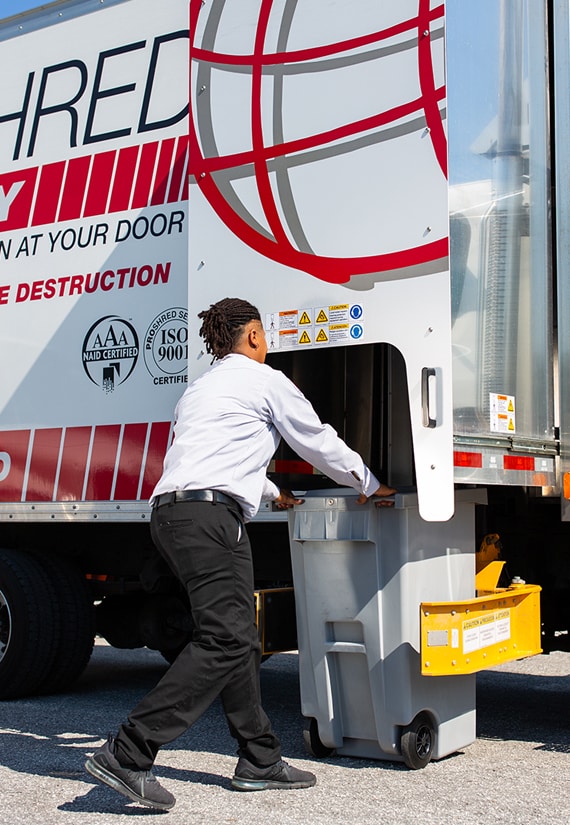 Hard -Drive Destruction in Bethesda
In this digital age, computer hard drives are being used in place of paper files at an increasing pace. If you have used mobile phones, laptops, USB thumb drives, or other devices that utilize hard drives to contain sensitive information, it's important to remember that erasing the data isn't enough to fully protect yourself or your customers. That's why we provide on-site hard drive destruction as well.
Our hard drive destruction process completely destroys the physical device, permanently deleting the files on it. We can perform the entire hard drive destruction process on-site at your location using our mobile shredding trucks and provide you with a Certificate of Destruction. This means you never have to deal with transporting your electronics for disposal or worry about your sensitive information being compromised.
Is shredded paper recycled?
There's no need to choose between what's good for your data security or the environment. PROSHRED® Washington DC partners with local recyclers in the Bethesda area to make sure all shredded papers and electronic waste are properly recycled. We keep your papers out of the wrong hands and out of the landfill at the same time. We're also NAID AAA and ISO 9001 certified and comply with federal and state privacy regulations, including HIPAA, HITECH, GLBA, and FACTA.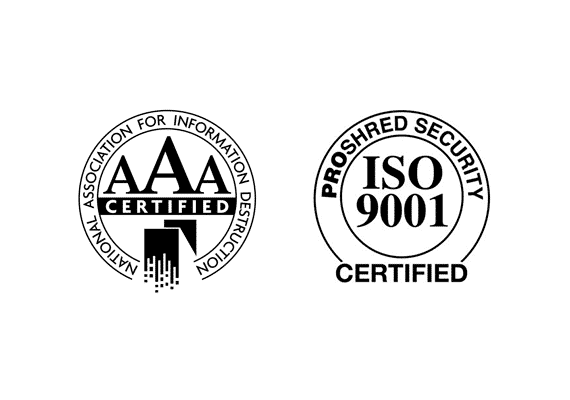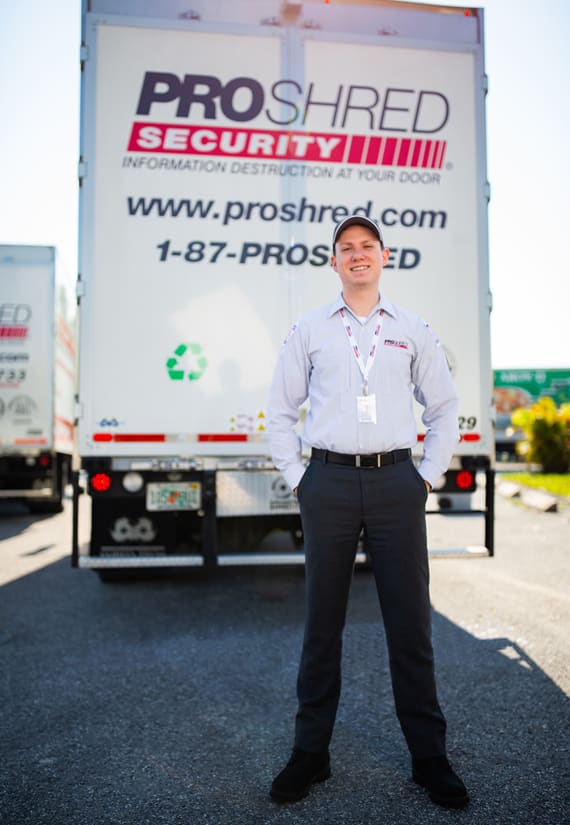 Schedule Bethesda Shredding Services Today
PROSHRED® Washington DC operates five days per week and has convenient hours for businesses and homeowners in the Bethesda area.
Mon: 8 AM – 5 PM
Tue: 8 AM – 5 PM
Wed: 8 AM – 5 PM
Thu: 8 AM – 5 PM
Fri: 8 AM – 5 PM
Weekends: Closed
Holidays: Please call to verify
If you wish to schedule services, we ask that you call us in advance at 301-652-0005. We also provide free quotes. When you schedule an appointment, we'll arrange a pick-up time that's convenient for you. If you enroll in scheduled (ongoing) shredding services, we'll also perform an audit and provide you with shredding bins and consoles that match your needs.
Bethesda Shredding Services
Scheduled Shredding in Bethesda MD
Hard Drive Destruction in Bethesda MD
One-Time Shredding in Bethesda MD
Product Destruction in Bethesda MD