June 29, 2023
What Are Product Destruction Services and How Can They Protect Your Business?
More often than not, shredding services are associated with the destruction of sensitive documents and papers. Important data doesn't exist solely in papers, though, and there's value in the products that may be made exclusively within your company. When you look into local document destruction, you should also consider looking into a product destruction service.
Product destruction services are a secure way to dispose of your branded items and reduce the risk of a breach of confidentiality. Products your company produces, such as ID cards, uniforms, manuals, and other materials, can pose a risk of a data breach if they fall into the wrong hands. Before you toss products away, it's important to consider how you should dispose of them.
The Risk of Unsecured Products
A number of products made by your company are exclusive to your brand, and unauthorized access to those items can be damaging to the business. There are serious threats to security when it comes to ID and key cards, but other products can also pose a risk. With the use of a product destruction service, products like outdated promotional items, branded packaging, blueprints, and other items that are brand specific can lead to cases of fraud, identity theft, or corporate espionage.
Businesses can become a target when these products fall into the hands of data thieves, spurned employees, or even dumpster divers. People may pose as a representative of your business, or your damaged or recalled products can be sold by black market resellers. Either way, it's a breach of your company's privacy and can be a damaging blow to its reputation. A product destruction service can prevent this and add extra security to your business while reducing your liability.
Avoid Unauthorized Access
When employees leave your company, you're left with uniforms, IDs, and items in need of being disposed of. Where do these products go when they're unneeded? Simple disposal is too much of a risk, and storing them takes up space in the long run. An ideal solution is to use secure product destruction services. It guarantees your brand is protected, and that no one outside your company has access to these products.
Keep your company and its brand safe with regularly scheduled disposal services for products. Gather any items that are outdated, damaged, or recalled, and look for ones with branded packaging. Damaged products are often resold at illicit sales if they're not properly disposed of. Simply discarding them in places like a landfill can lead to them being taken out by people unauthorized to access those products. To make matters worse, illegal activity can result in consumers connecting your brand to the resold products, damaging the reputation of the company. In order to protect your brand and reputation, thorough product destruction service is vital in keeping your products from being misused.
What Kind of Industries Need Product Destruction?
Any company in the Washington DC area can benefit from product destruction services, but some industries need it much more than others given the value of their products.
Healthcare Facilities
Hospitals and medical offices need more than local document destruction. These places carry items like uniforms, badges, medical films, and X-rays, all of which are exclusive to these places and their employees. No one wants these to take up space, but it's important that they don't leak onto the black market. Most shredding companies may have local document destruction, but not all of them are equipped to handle medical products. With PROSHRED® Washington DC, those items can be properly handled and destroyed.
Government Sites
Government facilities such as jails and federal service buildings have a large amount of products that can be dangerous if they're improperly disposed of. Items like uniforms and badges can allow for security breaches and illegal impersonations of government employees, such as policemen. With product destruction services, you can rest assured that these items are destroyed and unable to be used again or stolen.
Distribution and Manufacturing Depots
The manufacturing and distribution of products tend to leave you with surplus and products that are damaged, outdated, or even recalled. Rather than leaving them in storage, you can free up your space and protect your branding by scheduling a product destruction service.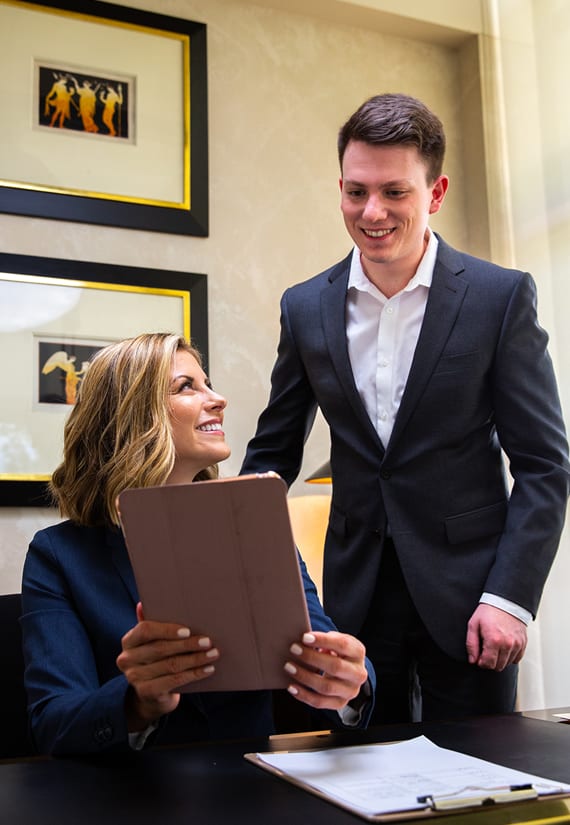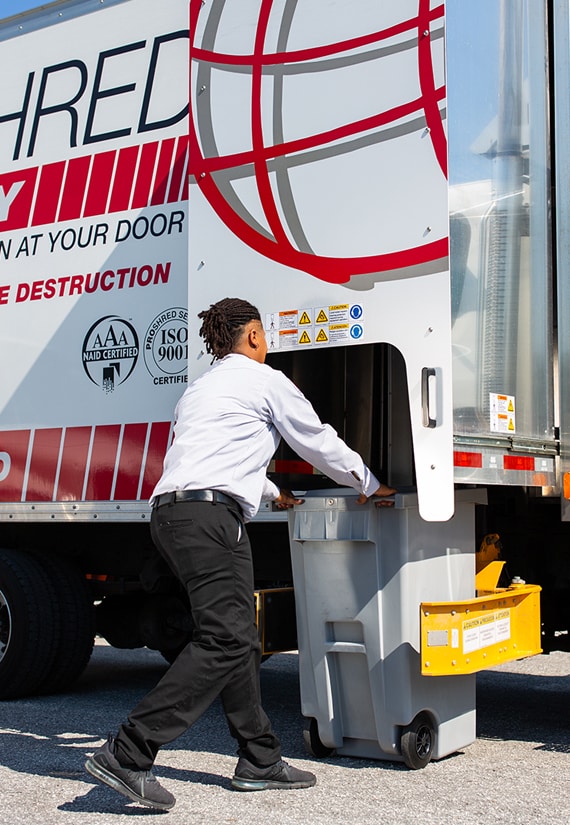 Keep Your Brand Safe with PROSHRED® Washington DC
Product destruction services are essential to businesses. It protects your brand and the reputation of your company, while reducing the risk of criminal activities. In order to guarantee your security, you need a reliable shredding service you can count on. At PROSHRED® Washington DC, we specialize in not only local document destruction, but product destruction services as well. With state-of-the-art equipment, we're equipped to handle any uniforms, badges, or items with great care, and dispose of them properly.
If products are stacking up in your storage, clear it up by calling PROSHRED® Washington DC! Our team is trained to provide professional product destruction services to the Washington DC area and maintain total confidentiality. We'll protect your brand name and provide you with peace of mind and confidence that your products are taken care of.