August 2, 2017
Certificate Of Destruction: What Does It Mean & Why Do You Need One?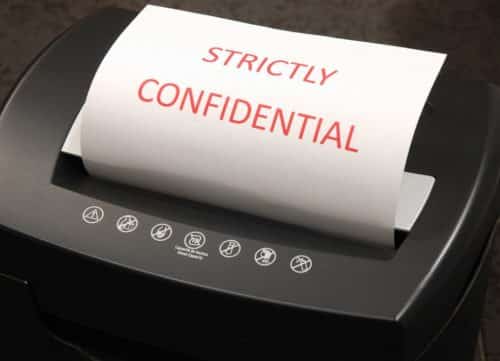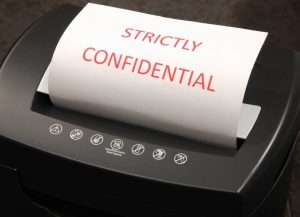 A Document shredding service is one which requires a lot of trust in the provider on behalf of the customer. PROSHRED Tampa recognizes the importance of not only gaining the trust of our customers, but also on following through and maintaining that trust. It is for this reason and more that PROSHRED Tampa is proud to be a member of NAID: an information destruction standards-setting body, which through communal efforts with other members seeks to lower the occurrence of data breaches, as well as the odds of them from occurring. It's also why we provide businesses in Tampa with a Certificate of Destruction. This certificate might not seem important to you at first, but it's actually a critical document for your shredding provider to hand out.
The document destruction business can be difficult sometimes. More often than you might think, businesses entrust their sensitive documents with shredding companies who maintain questionable practices. These shadier firms may not operate at NAID standards, thus increasing the odds of a data breach from occurring. This is where the Certificate of Destruction comes into play.
Truly reputable shredding companies provide physical evidence that your documents have been destroyed. PROSHRED Tampa provides our customers with these certificates which assure you that your documents have been destroyed according to strict protocols ensuring that your sensitive information is secured for good.
When choosing a shredding provider there are many questions that you are probably asking. Who is destroying your documents? How are they being destroyed? Does the process guarantee security? What happens if something was missed? With the rise in crimes related to information theft, these are very valid concerns and questions that any shredding provider should be ready to answer.
What is PROSHRED's answer? You guessed it! The certificate we provide to our customers upon completion answers all of these questions and guarantees that your files have been destroyed safely. It also ensures to you that the fibers resulting from the destruction of your documents have been disposed of securely and in accordance with all relevant privacy laws. These laws include FACTA & HIPAA, among others. PROSHRED is also the only on-site document destruction company to hold both the ISO 9001 and NAID Certification together in Tampa.
There are many shredding services that claim to have secure services, but can't even provide physical evidence of the quality and completion of their services. Skip the headache and anxiety and choose PROSHRED Tampa for your document destruction needs. We offer many service options to fit your schedule, budget and needs. Contact us today to start creating a solution that works best for your business and your needs.
Choose a provider that stands by its work. Choose PROSHRED Tampa. 1-813-864-6433