Tampa Bay Paper Shredding
When you need a dependable mobile shredding service in the Tampa Bay area, look no further than PROSHRED®. We provide a wide variety of Tampa paper shredding services ranging from on-site mobile shredding, hard drive disposal, and product destruction, all of which are guaranteed to protect your data in accordance with all local and federal laws. Our staff understands just how vital it is to keep personal information secure. That's why we're dedicated to handling your data with the greatest level of care and respect.
We have a strict confidentiality policy and methodology that goes beyond industry standards, and all of our employees are thoroughly background-checked and trained in data security best practices. We also offer a Certificate of Destruction after every job, so you can be confident that your documents have been properly destroyed.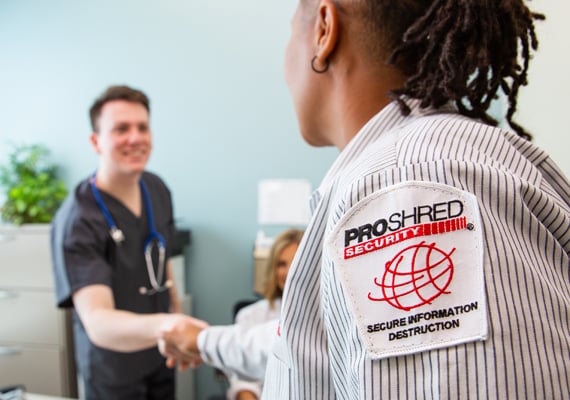 Mobile Shredding Services in Tampa Bay
Regardless of the size of your business or the number of materials you need shredded, at PROSHRED® Tampa Bay, we provide on-site document destruction services that can be customized to meet your needs. Our state-of-the-art mobile shredding trucks are equipped with the best shredding technology available and built-in monitors that allow you to watch your material be destroyed in real-time.
Collecting your documents and driving them to a secondary location can be a hassle and exposes your data to unnecessary risks. Our mobile services, on the other hand, are designed to be as convenient and affordable as possible with any hidden fees or opportunities for your information to be compromised.
Tampa Bay Hard Drive Destruction Services
While computers and their built-in hard drives are essential to running a modern business, this convenience carries a level of risk. Deleting files doesn't completely erase them from your hard drive, so they can still be accessed by even a novice hacker with access to the drive.
The best way to properly protect your digital information is by investing in a hard drive destruction service in Tampa Bay such as PROSHRED®. During your service, we'll take note of the serial numbers on each drive and provide you with a Certificate of Destruction after each visit. This certificate serves as proof that your data was properly destroyed by a professional shredding company.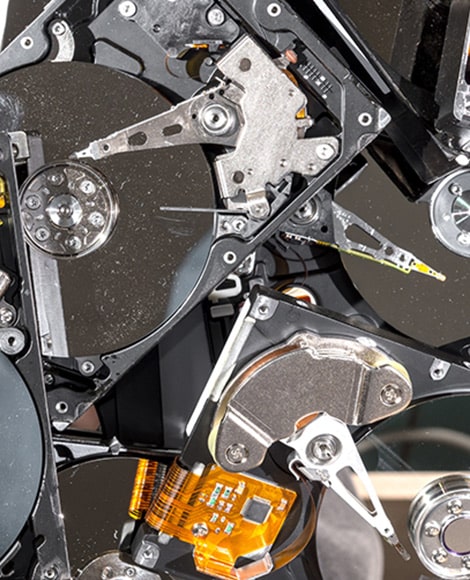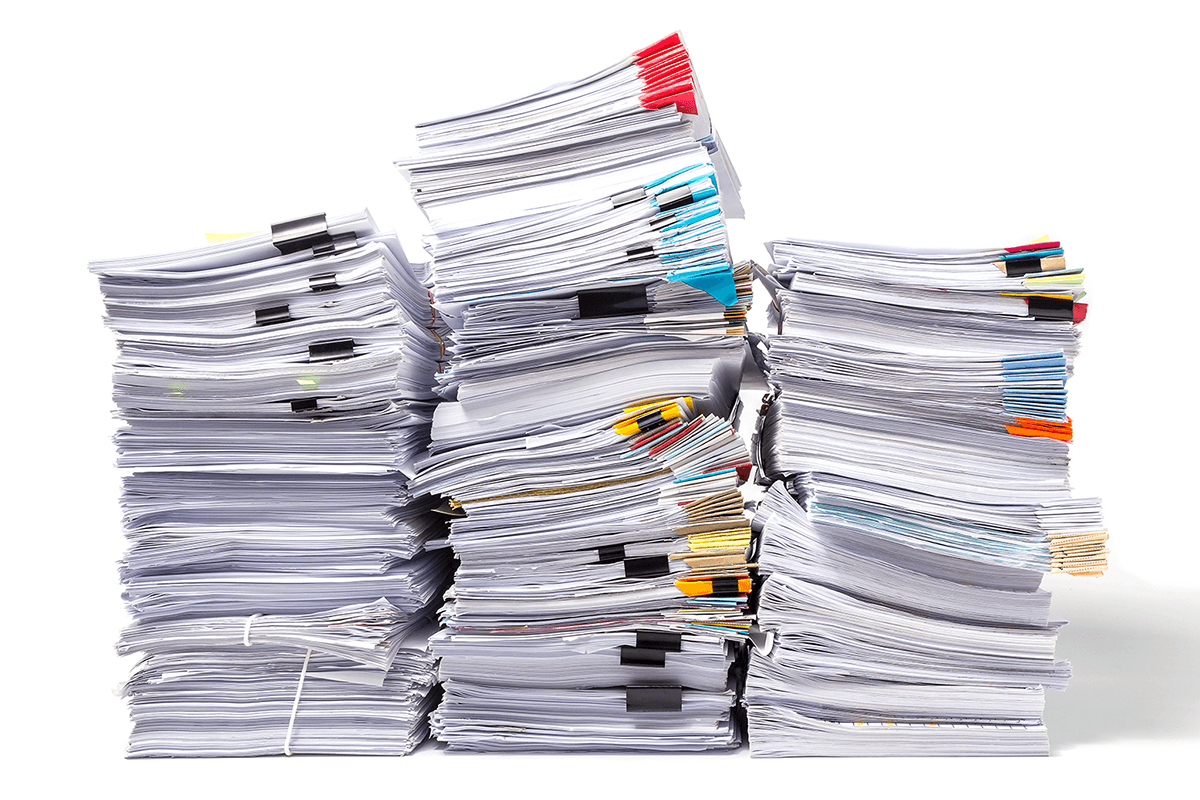 Drop-Off Shredding in Tampa Bay
When you work from home, you inevitably accumulate a lot of important documents around your workspace that contain sensitive information. Though it is important to keep that information safe, it can be difficult to properly dispose of these documents on your own. Luckily, PROSHRED®'s drop-off shredding services can help. You can bring all of your files to our location and safely dispose of all of your old, outdated documents, leaving you with peace of mind that your information is protected.
Convenient, Affordable Shredding Services
No matter the size of your business or how many documents you have to shred, PROSHRED® Tampa Bay is here to help you with all of your information security needs. Whether you need mobile shredding, hard drive destruction, product destruction services, or even electronic recycling, all of our services are designed to be as convenient, affordable, and secure as possible. We strive to work with you to provide customized services that perfectly match your needs without hidden fees or surcharges. For more information on our services or to receive a quote, contact us today.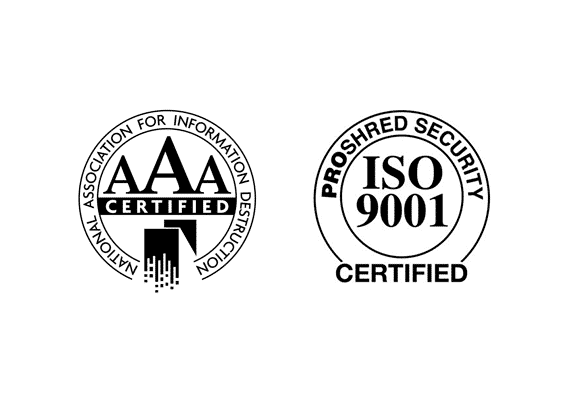 Tampa Bay, FL Shredding Services
On-Site Shredding in Tampa Bay, FL
Scheduled Shredding Service in Tampa Bay, FL
One-Time Shredding Tampa Bay, FL
Drop-Off Shredding Location in Tampa Bay, FL
Legislative Compliance
HIPAA Compliant
HITECH Compliant
GLBA Compliant
FACTA Compliant