Commercial Shredding
Commercial and private companies looking for a quick and reliable means of document disposal can trust PROSHRED® Tampa Bay. We offer a service that maintains your confidentiality throughout every step of the way. Our team is made up of a national network of providers, offering quality and professional, commercial document shredding. We want to assist your business in maintaining confidentiality over private matters through our convenient, commercial shredding process. Our service will contribute to compliance with government regulations and your industry's ethical standards.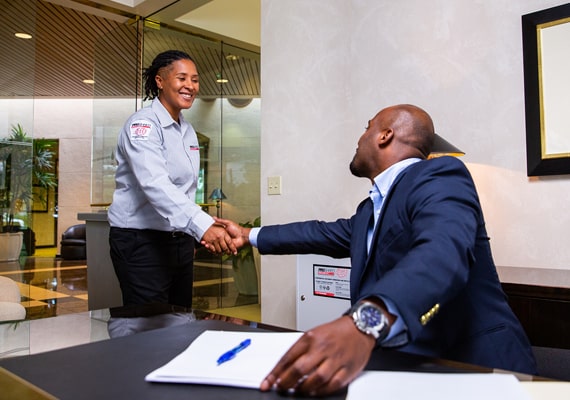 Commercial Shredding Services: A Simple Solution
We are commonly asked why it is so imperative to partner with an external company for commercial document shredding services; after all, it seems simple enough to use an office shredder and put the shredded pieces out for the recycling company.  The difference? As professionals, we specialize in using a start-to-finish secure process, that maintains the integrity of all confidential documents in your possession. From beginning to end, we keep consumer data and sensitive business information secure, leaving nothing vulnerable to exposure.
We Serve Every Industry
Prospective clients are also often interested in how we can effectively meet the requirements of their specific industry.  Typically, they want to find out whether we service small accounts such as those that need a one-time pickup only every few months, and if we service high-volume commercial customers who require regular shredding on an extensive on-going shredding basis. Our company provides a wide selection of shredding options to commercial customers. Rest assured that your commercial paper shredding volume is not an issue in relation to our services. We follow the strict standards in place for clients in the financial, governmental, medical, and educational sectors. We also tailor our shredding solutions to meet the needs of non-profit organizations and small businesses.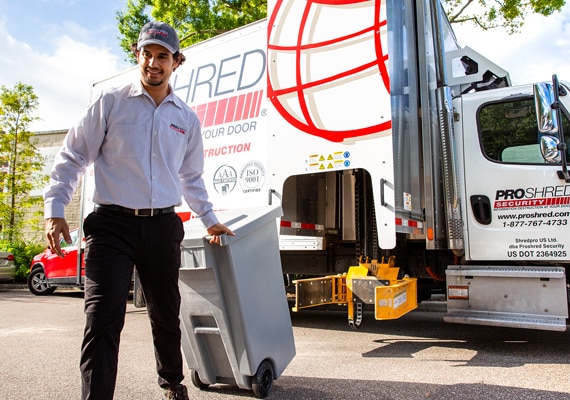 You Can Trust Our Expert Team
PROSHRED® Tampa revolves around the needs of diverse clients who are seeking government compliance and total document security. If your business collects consumer information throughout its day-to-day operations (i.e. processing credit card numbers), you are entirely responsible for safeguarding that sensitive information. If you aren't working with a provider that has expert knowledge of document shredding, your company can quickly fall out of compliance and risk government fines and other legal consequences. You don't want to become vulnerable to litigation or government action because you failed to follow proper protocols for paper shredding. Turn to our commercial shredding specialists for confidential commercial paper shredding solutions. We schedule one-time shreds and regularly scheduled on-site commercial shredding at your convenience. Get in touch with us for details on our competitive pricing.