Tampa Hard Drive Destruction
The volume of data that companies store on computer hard drives today, is simply unprecedented in history. It is more critical than ever that hard drive destruction services be implemented once hard drives have reached the end of their life-cycle.  This method is the only solution that guarantees private and highly sensitive emails, invoices, budgetary numbers, and internal records aren't viewed or obtained by outside sources.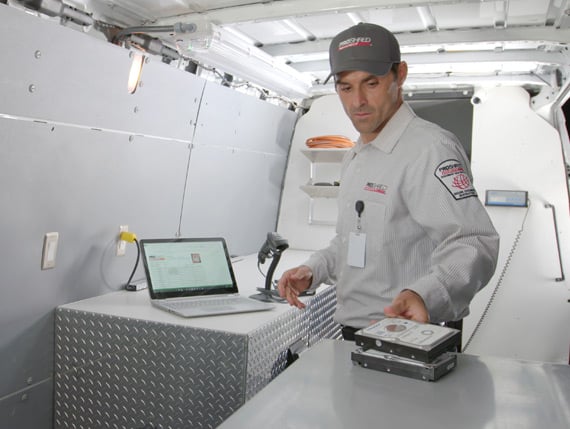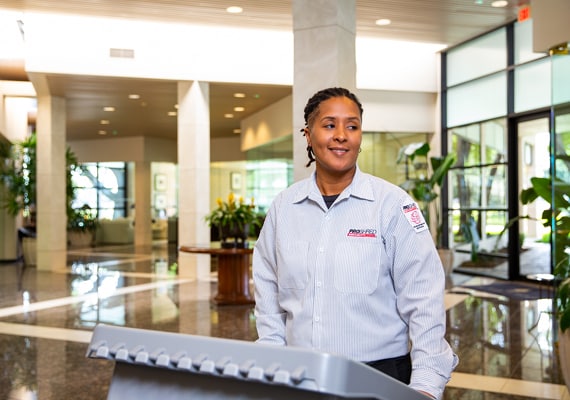 Erasing Data is Not Enough
Contrary to many beliefs, it's not enough to erase data from a hard drive and expect that it's been permanently deleted. In fact once information has been erased on a drive, files can continue to be accessed if a skilled individual gets their hands on one, with the intent of obtaining private material. Even if the drive is formatted properly, some of the data may still be accessible. The only way to be certain that data cannot be retrieved once the hard drive leaves your premises, is by turning to professional hard drive destruction services.
On-Site Hard Drive Destruction in Tampa Bay
PROSHRED® Tampa Bay on-site mobile hard drive shredding will ensure that your hard drives are destroyed effectively, before being disposed of. This on-site hard drive destruction will occur directly on-location at your location, in our state of the art, mobile hard drive shredding trucks, allowing you to watch your hard drives being destroyed. We also supply a detailed certificate of destruction which states the date and the time of hard drive pick-up.