Document Shredding
Maintaining security over your personal documents and those of your clients is extremely important. When you turn to our professional and reliable document shredding services, you are taking a critical step towards preventing private details from reaching thieves' hands. For the greatest deal of flexibility, we offer our clients a selection of document shredding options to choose from, all based on individual budget and needs.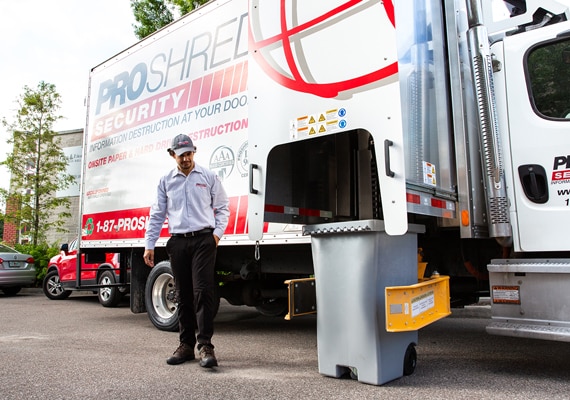 One-Time Purging Services
It is highly recommended by financial experts that individuals sort through and securely shred, any unneeded personal documents at least once a year. Once you have successfully cleaned out your filing cabinet, closets, and other storage areas throughout your home, simply bring us your sensitive documents and we'll handle the document destruction process for you. With our on-site shredding service, clients receive the added benefit that following the shredding process, all sensitive information is 100% unrecoverable.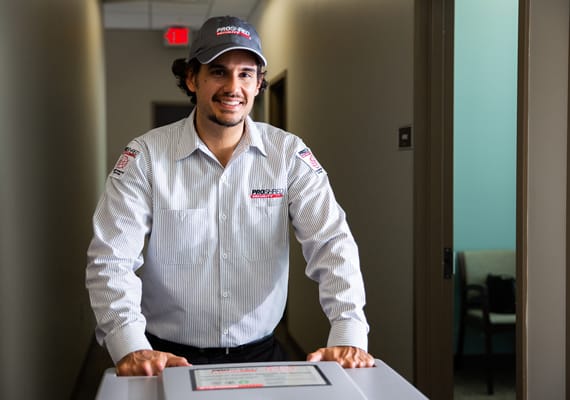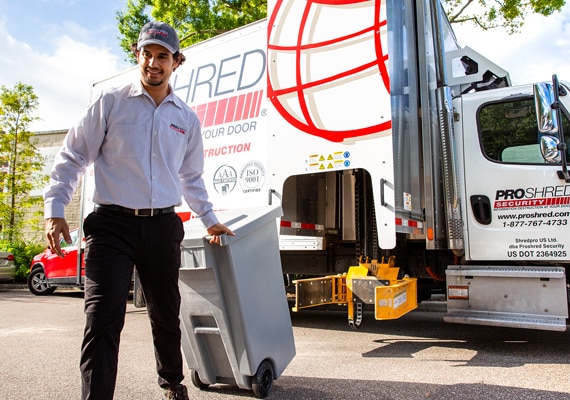 Regular Document Shredding Services
Business owners are obligated by law to keep their clients' personal information secure and protected at all times. When you make the decision to shred sensitive documents, we can help you securely shred that paperwork effectively by arranging an ongoing document shredding service. We provide lockable containers to our clients for secure document disposal prior to collection. These security bins are offered and serviced as part of our ongoing document shredding option. This option saves our clients from the worry of having to haul paperwork to us or contacting us whenever containers are full and require emptying.
Hard Drive Destruction Solutions
In addition to taking advantage of our professional document shredding services, you also can protect sensitive records by turning to our hard drive destruction solutions. Once computers have reached the end of their life and are no longer functional or you're in the midst of a system upgrade, refrain from sending any electronic parts to the junk yard or landfill. It's important to realize that unless properly destroyed, your computer hard drives will still contain numerous files , that if recovered by the wrong person could cause significant damage. Before you toss or recycle your computers, turn to our professionals to have those records destroyed properly.  PROSHRED® Tampa Bay is your reliable source for secure, hard drive destruction.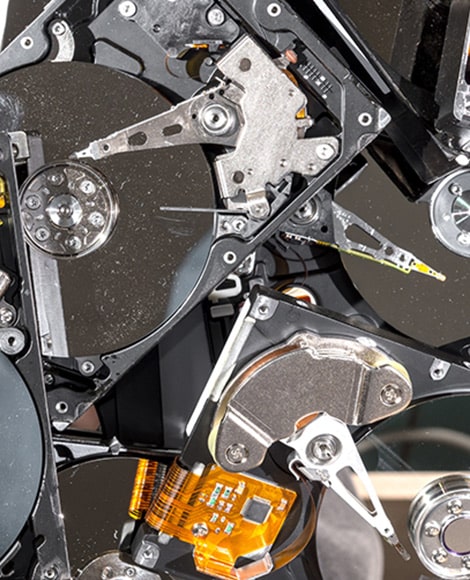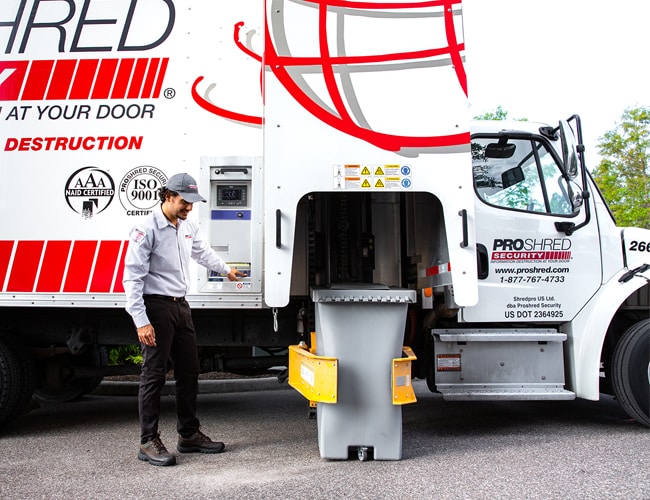 Other Shredding Options
Due to the fact that you can have your records shred as you please,  this gives you the peace of mind in knowing you are in total control of  protecting your personal information. At PROSHRED® Tampa Bay, we provide drop off services in addition to our onsite paper shredding option so that you can decide how often your confidential records are shred.  Our customers are also welcome to visit our location at anytime during business hours to drop off documents they'd like securely shred. We supply this and all of our services at competitive prices. Get in touch with us today for more information about our document shredding solutions.
Why Secure Discarded Information?
PROSHRED® Tampa Bay is locally managed but nationally operated, therefore we go the extra step to comply with ISO 9001 and NAID AAA standards to provide the security and accountability levels required for each job. The certification also demands that we uphold customer satisfaction levels by communicating with clients and measuring their satisfaction.
Servicing a variety of industries, all documents are 100% recycled at your local Tampa Bay recycling facility and we promise to never bind our clients to contracts. Review our coverage area for paper shredding in Tampa and the surrounding areas.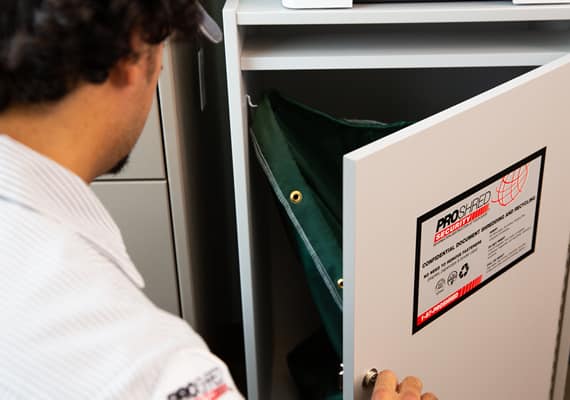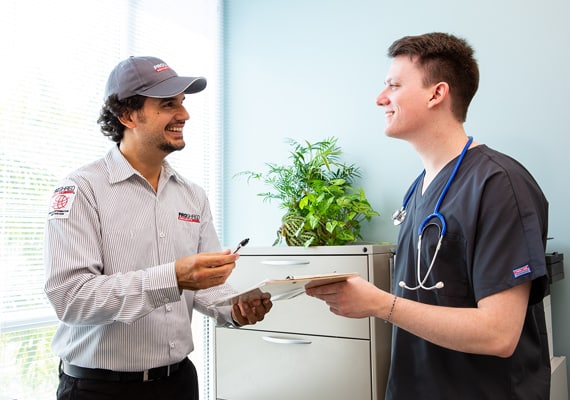 Certificate of Destruction
The Certificate of Destruction document certifies to our clients with:
Date of the On-site Destruction
PROSHRED®'s information (location, address and phone number)
Information of the company who requested the service
Description of the service performed (paper shredding, hard drive destruction, product destruction)
Name of the CSP (Customer Service Professional) who shredded the material
Name of the company's employee who witnessed the destruction and processed it for recycling
PROSHRED® Tampa Bay Offers Convenient Paper Shredding Service
Work with us at PROSHRED® Tampa Bay, and we'll ensure your information's security, giving you peace of mind.