Chatham County Shredding
PROSHRED® is proud to offer services in Raleigh and the surrounding cities in Chatham County. We understand that your business may need an efficient, affordable solution for shredding confidential documents—and that's why we are here to cater to your needs. With every service we offer, we promise that your privacy is our priority.
Shredding Services
For businesses, we can schedule regular shredding services. Contact us, and we can perform a security audit to determine how much shredding is needed—we can stop by daily, weekly or monthly.
If your business doesn't require regular shredding, or you just have a few documents that need to be disposed of, you can drop them off at our office and watch them get shredded. Our Raleigh office is open on Fridays from 12pm-3pm. This is also an excellent option for personal document shredding in Chatham County.
If your stacks of documents are too large to be dropped off, we can bring our services to you with our shred trucks. Our trucks can shred up to two tons of paper per hour—it's a highly efficient and secure option for anyone ready to clean out their files.
With the limitless access we have to technology, we also understand that erasing data is not a thorough security measure. In addition to our paper shredding, we can shred hard drives that are no longer needed. We'll even come to you so you can watch everything get shredded, and we'll give you a certificate of destruction stating the date and time of service.
Affordable
Unlike other shredding companies, PROSHRED does not charge any extra fees for our services. For shredding, we charge a flat fee per container, and if you hire our shredding trucks, there are no extra fees for the trip or for gas. With PROSHRED , you will always know what we charge, and you can always expect the best possible service.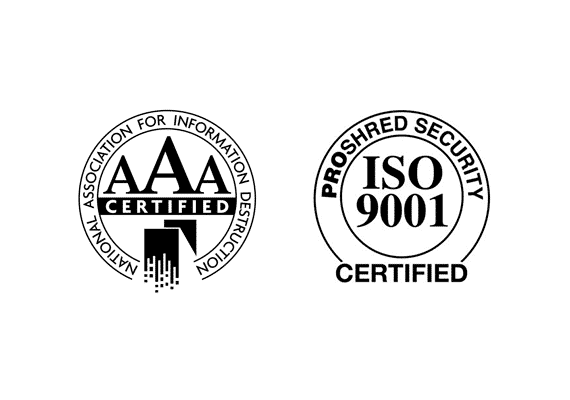 Environmentally-Friendly
Like many local businesses, PROSHRED® is committed to an environmentally responsible service. After documents are shredded, we recycle 100% of our material (including the metal from your hard drives). We don't want you to worry about a breach of confidentiality or tons of paper ending up in landfills.
If you are looking for a Chatham County shredding service, PROSHRED® can offer you a multitude of services for you and your company. Give us a call or visit our website to learn more about us. We look forward to hearing from you!
Chapel Hill Shredding Services
On-Site Shredding
Scheduled Shredding Service
One-Time Shredding
Drop-Off Shredding Location
Legislative Compliance
HIPAA Compliant
HITECH Compliant
GLBA Compliant
FACTA Compliant