Product Destruction Services
Where Can I Shred Company Uniforms?
PROSHRED® Raleigh offers uniform shredding with our certified product destruction service.
Both citizens and businesses in Central and Eastern North Carolina know how important document destruction can be. By shredding documents, you're protecting your private information from identity thieves, ensuring your continued safety. However, there will likely be occasions when there is more to be destroyed than simple documents.
In addition to our high-quality shredding services, we offer product destruction to make sure that none of your outdated, back stock or defective product is misused or re-sold. Product Destruction Services. Learn more about what product destruction entails and why your number one source for shredding of all shapes and sizes is PROSHRED® Raleigh.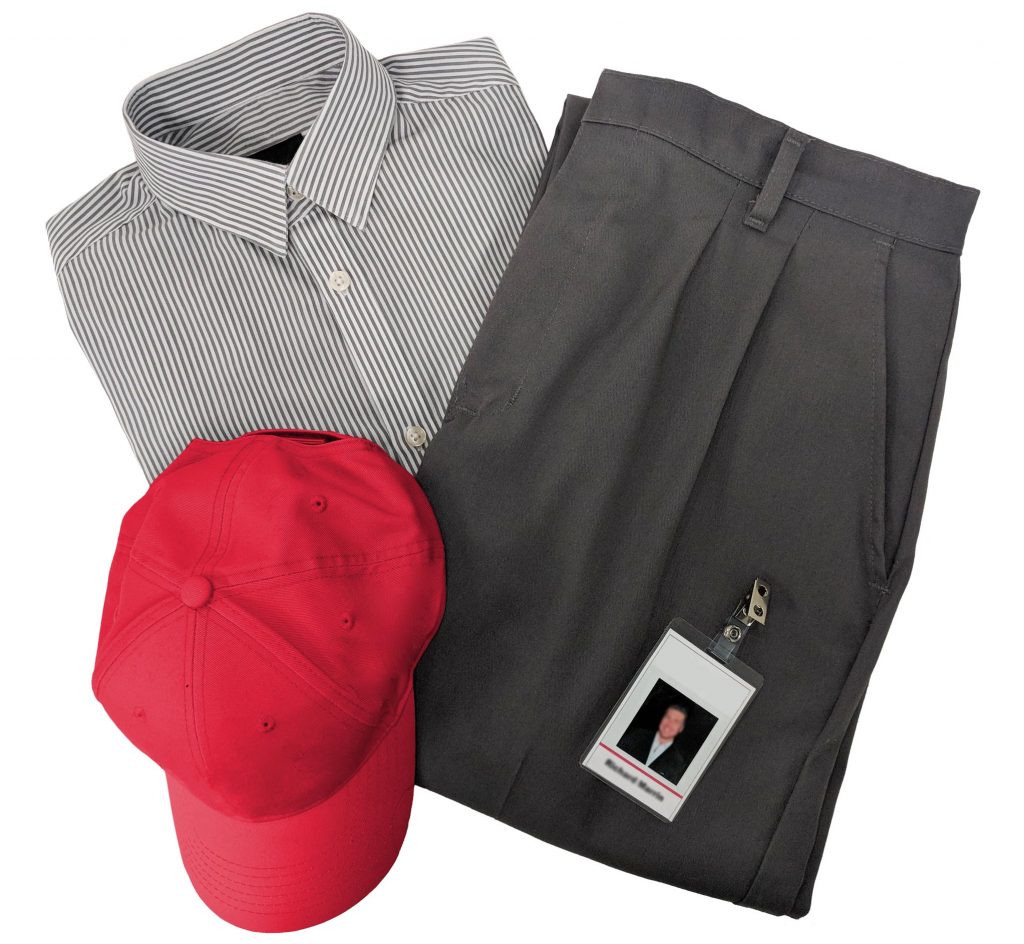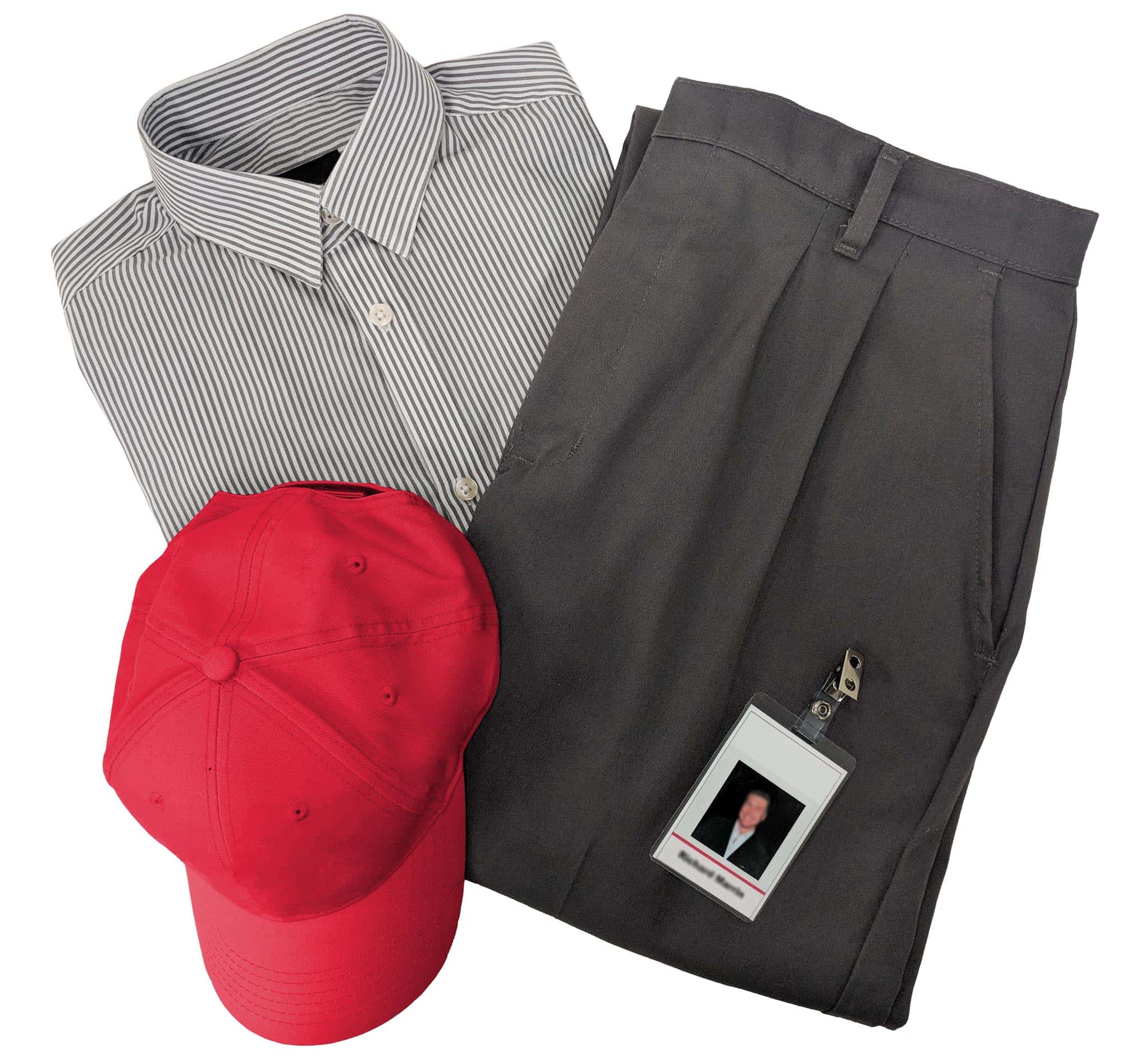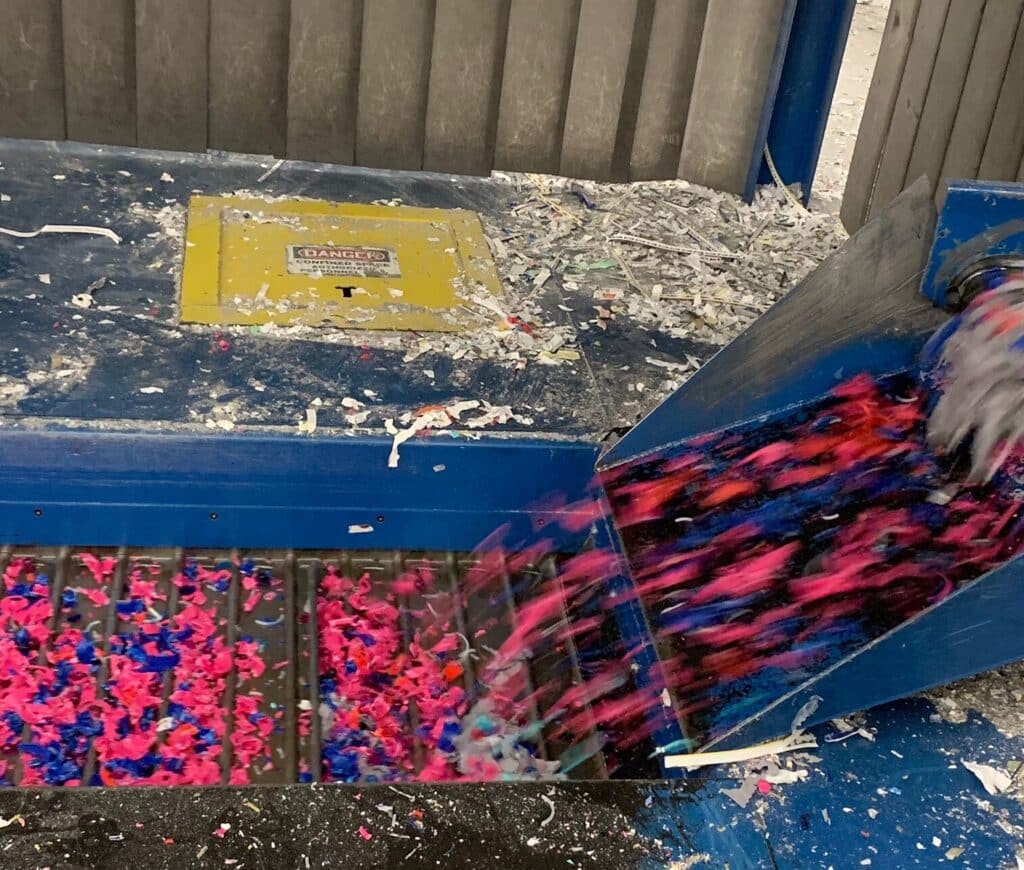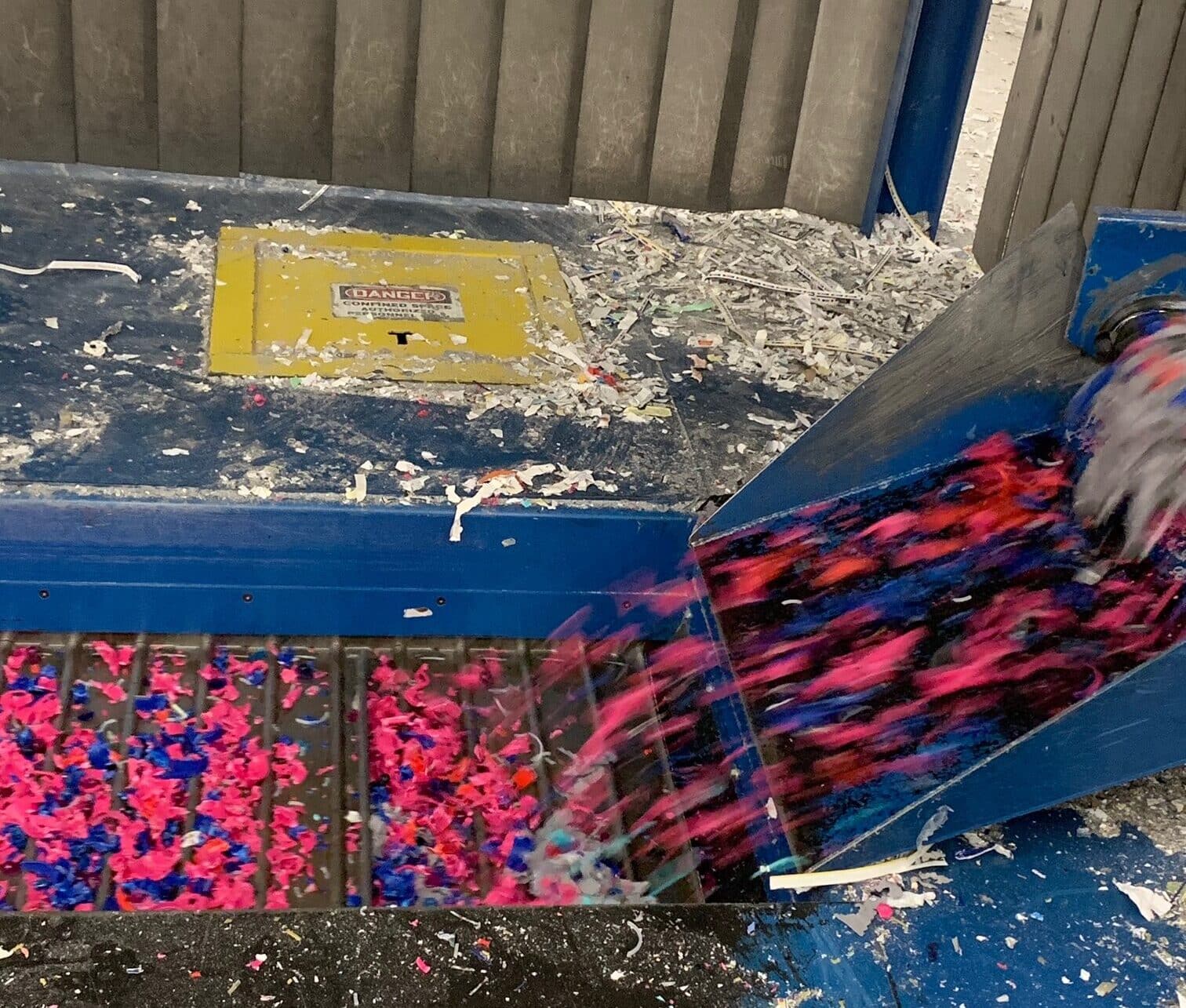 Raleigh Product Destruction
PROSHRED® offers a complete line of Raleigh Product Destruction services. You may encounter a number of situations where product could be misused to the detriment of your company. Old uniforms could be worn and damage your reputation. Defective products that are re-sold could open you up to product liability claims.
There are a number of reasons why you might need old products thoroughly destroyed rather than sent to a landfill. Just a few of the product destruction services we provide include:
Outdated products
Prescription Packaging
Old uniforms
Trading cards / Playing Cards
Apparel and footwear
Used protective equipment
Recalls
Packaging
Sporting Goods
Gaming Chips
Defective items with Logos 
Secure Uniform Shredding
Depending on the industry you work in, you may have work centric items that must be destroyed for your safety and the safety of the public. This can involve uniform shredding for items such as  police and military uniforms, security personnel uniforms, employee apparel, and identification badges.
Protecting yourself and the integrity of your workplace necessitates destroying these items in the proper manner.  PROSHRED® Raleigh can take your old uniforms and security badges and destroy them completely. Destroying work sensitive products protects both yourself and the people that you work with every day. Contact us today for more information on our uniform shredding service.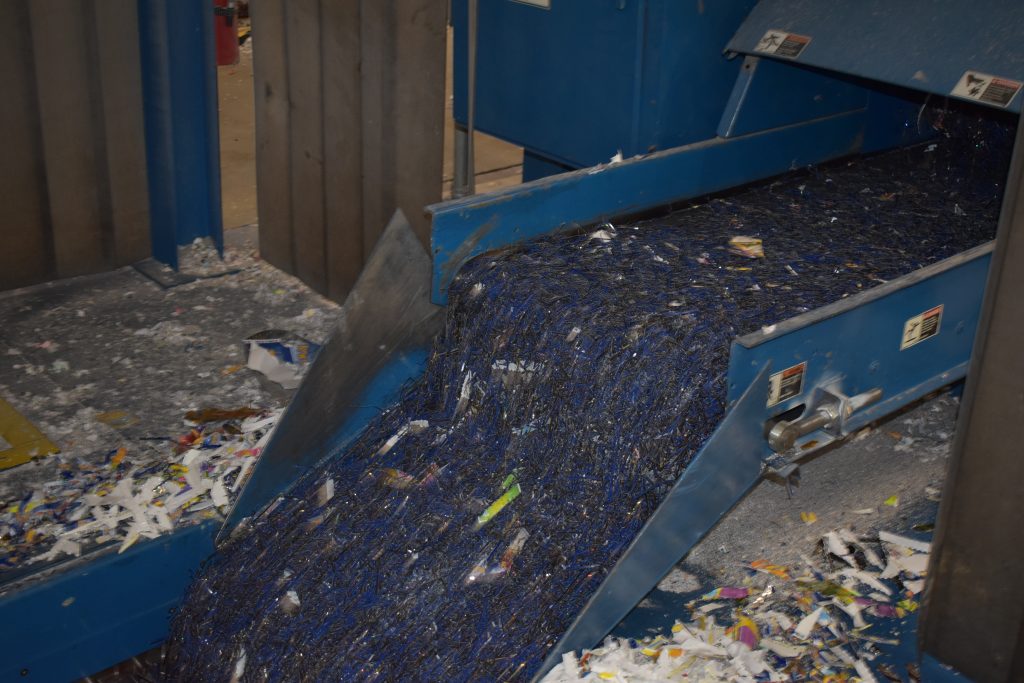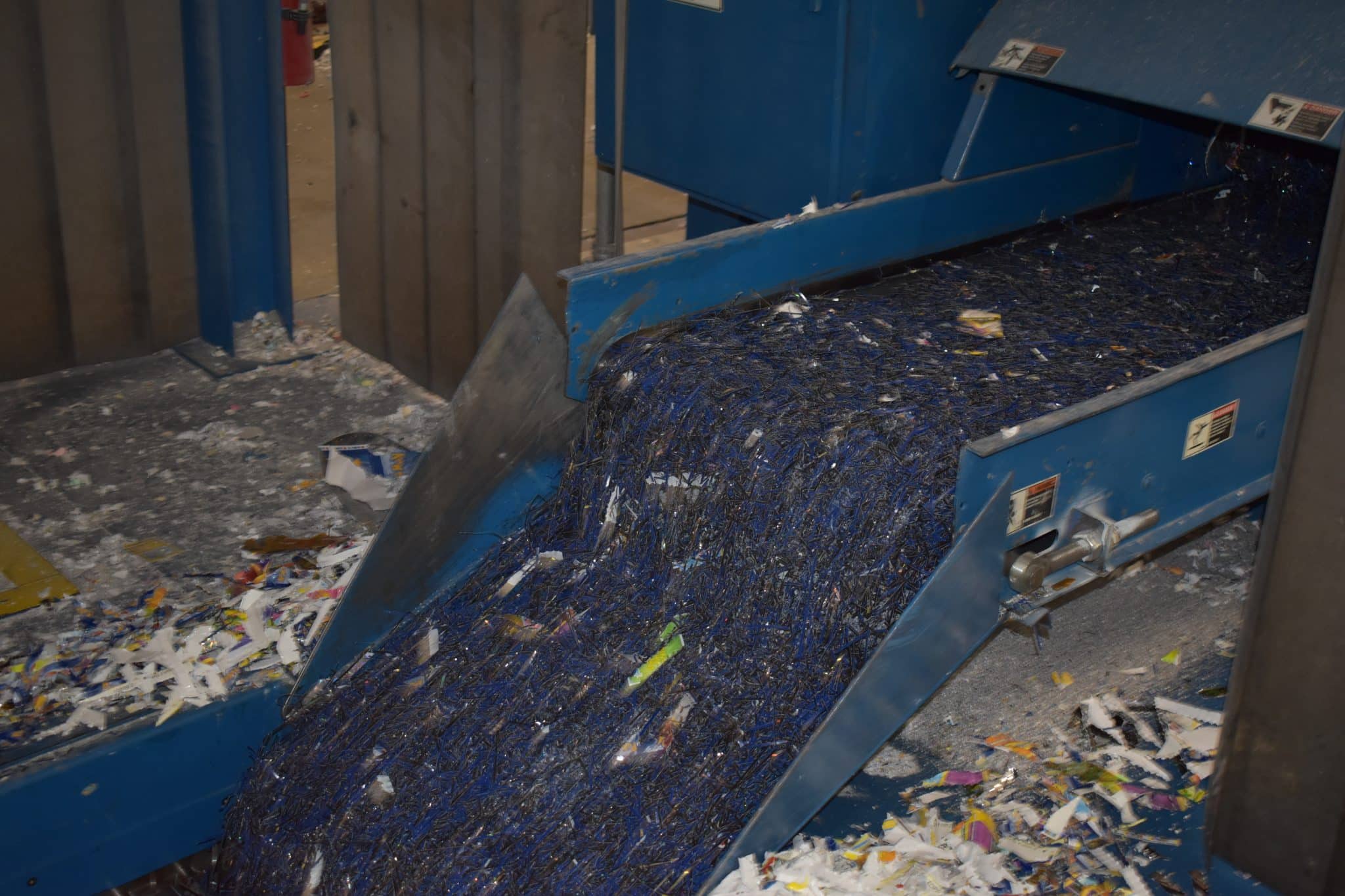 Why Does Product Destruction Matter?
PROSHRED® Raleigh is the only company you can trust to securely handle your products from start to finish. From the moment you drop off or we pick up your products, you'll know your private information is in the safest of hands and that it will be destroyed the right way. You can't put a premium on peace of mind, and peace of mind is a guarantee when you choose product destruction from PROSHRED® Raleigh.
When you use our high-technology product shredding services, you can watch the entire process of destruction from start to finish. There's no way to put a price on that kind of peace of mind. You will know beyond a shadow of a doubt that your products have been completely destroyed and cannot fall into unscrupulous hands.
PROSHRED® is Your Number One Source for Product Shredding Services
Protecting the privacy of your business and your customer's is reliant on completely destroying documents and products. Although there are many services you could choose from, the easiest, most secure way to get product shredding services is by partnering with PROSHRED® Raleigh.
We are committed to providing high quality product shredding services to both residential and commercial customers, and we would be happy to serve you in whatever way you need. Request a free estimate from us today and find out why product destruction is simpler than ever before thanks to PROSHRED® Raleigh.
Frequently Asked Questions About Product Destruction
The fee for product destruction will vary depending on the material and the amount. Clothing and uniforms are easier to destroy. While items such as shoes, leather products and harder plastic products require more time for the process which influences the fee.
The most secure method of product destruction is with a NAID certified professional shredding service. PROSHRED® Raleigh is NAID certified and can shred products. Our Raleigh facility is gated with 24- hour security and cameras for monitoring.
When a business supplies product destruction services, they will give clients a certificate of destruction, which is a piece of paper that details what was destroyed, when, and by whom. This protects both the customer and the shredding company from liability and provides peace of mind.
Defective products represent a risk for a manufacturer or retail location. Disposing of defective products in trash receptacles will not prevent scavengers or dumpster divers from finding those items and selling the product or using them, which can lead to misuse of the production.