The North Carolina Identity Theft Protection Act (ITPA)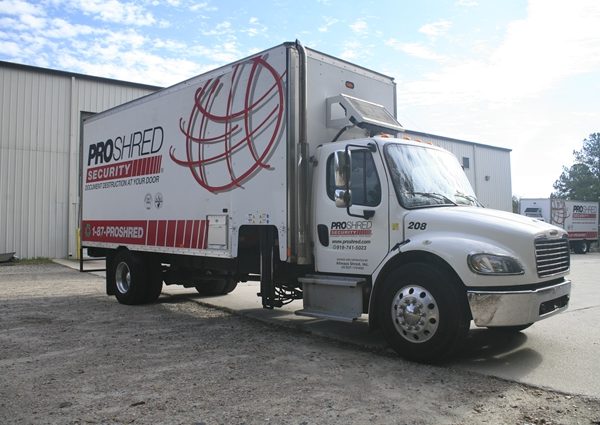 What is Identity Theft Protection Act (ITPA)?
ITPA protects residents of North Carolina from misuse of their personal information. This Act outlines the protection required by businesses operated in the state for personal information and the appropriate means by which this information is disposed of.
ITPA limits the use and access of social security numbers, and credit histories. By performing a "security freeze," consent from the consumer is required before information can be releases.
Who is affected by ITPA?
This Act applies to all businesses operating in the state of North Carolina and those maintaining records that contain personal information of North Carolina residents, subject to any federal legislation that may supersede it. The Act requires businesses to take the proper measures in protecting against unauthorized use of employee and customer information. These measures include "burning, pulverizing, or shredding of papers so that personal information cannot be practicably read or reconstructed." The ITPA also outlines the specifics with the destruction of electronic media containing sensitive information.
The Act also requires businesses to conduct due diligence in hiring an outside company to perform such services, further making it the business' responsibility in proper handling steps. This is handled by assessing the competency and integrity of an outside disposal company and gathering information on the disposal industry and processes before moving forward. Businesses must put policies and procedures in place to protect against the unauthorized access of personal information.
Your Partner in Regulatory Compliance
By destroying outdated files or placing one of our locked security consoles in your office, PROSHRED® can assist you in meeting security standards through maintaining a quality document destruction program. Using state-of-the-art technology, our highly trained and certified security professionals quickly efficiently shred all documents right on your premises. You even have the option of watching the shredding process through security cameras on our shredding trucks. Once the process is complete, we will provide you with a Certificate of Destruction recording each shred. Trust PROSHRED® as your partner in compliance for maintaining your document security program.
For more information on the North Carolina Identity Theft Protection Act
For information about our North Carolina shredding services, contact our local office in Raleigh.