Shredding Bins and Consoles
At PROSHRED®, we understand that security is a top priority for our clients. That's why we offer a variety of shredding bins and consoles to help you keep your sensitive documents safe between your ongoing shredding services. Our bins and consoles are made from durable materials that are designed to resist tampering and prevent unauthorized access. When it's time for emptying, they go straight to the shred truck where the contents are securely disposed of.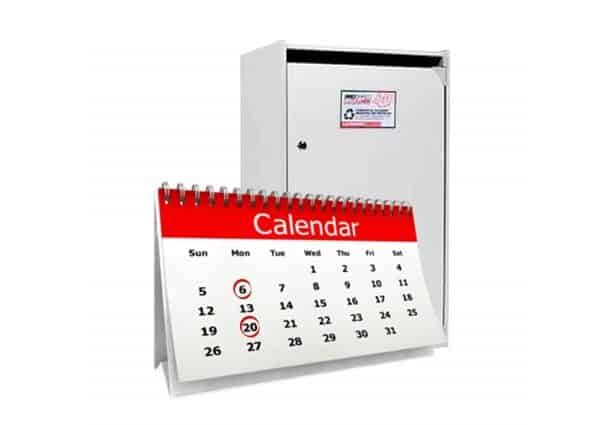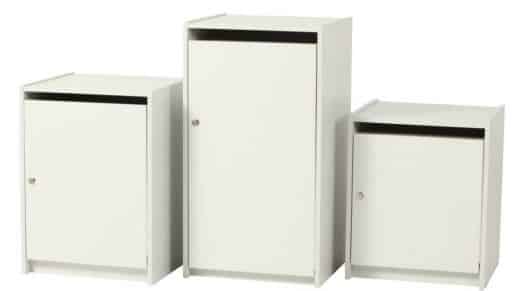 Security Consoles
For businesses that handle large volumes of sensitive documents on a daily basis, security consoles are an essential part of maintaining document security. These consoles can be strategically placed around the office so that employees can store their documents safely between shredding visits. The consoles are designed to hold large volumes of paper, and they can accommodate staples and paper clips. This means that all documents can be inserted into the console without having to remove any fasteners. As a result, security consoles provide an easy and convenient way to keep your documents safe and secure until your next shredding service.
High-Volume Security Bins
If your workplace generates a lot of paperwork that needs to be shredded, our high-volume security bins are the perfect solution. We offer a variety of sizes to choose from, so you can find the perfect fit for your needs. And our bins include a padlock system to keep your documents secure. Whether you need to shred a few documents each week or a large stack every day, our high-volume security bins can help these documents stay secure until shredding. Some of the bin sizes to select from are 64-gallon and 96-gallon storage.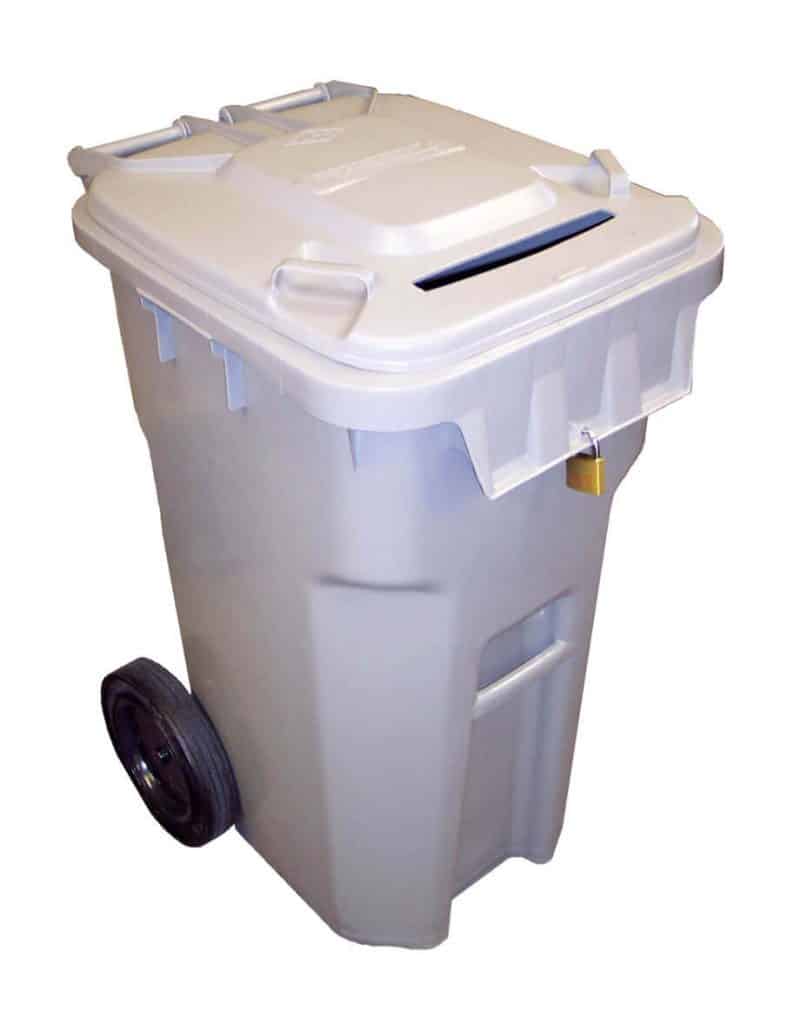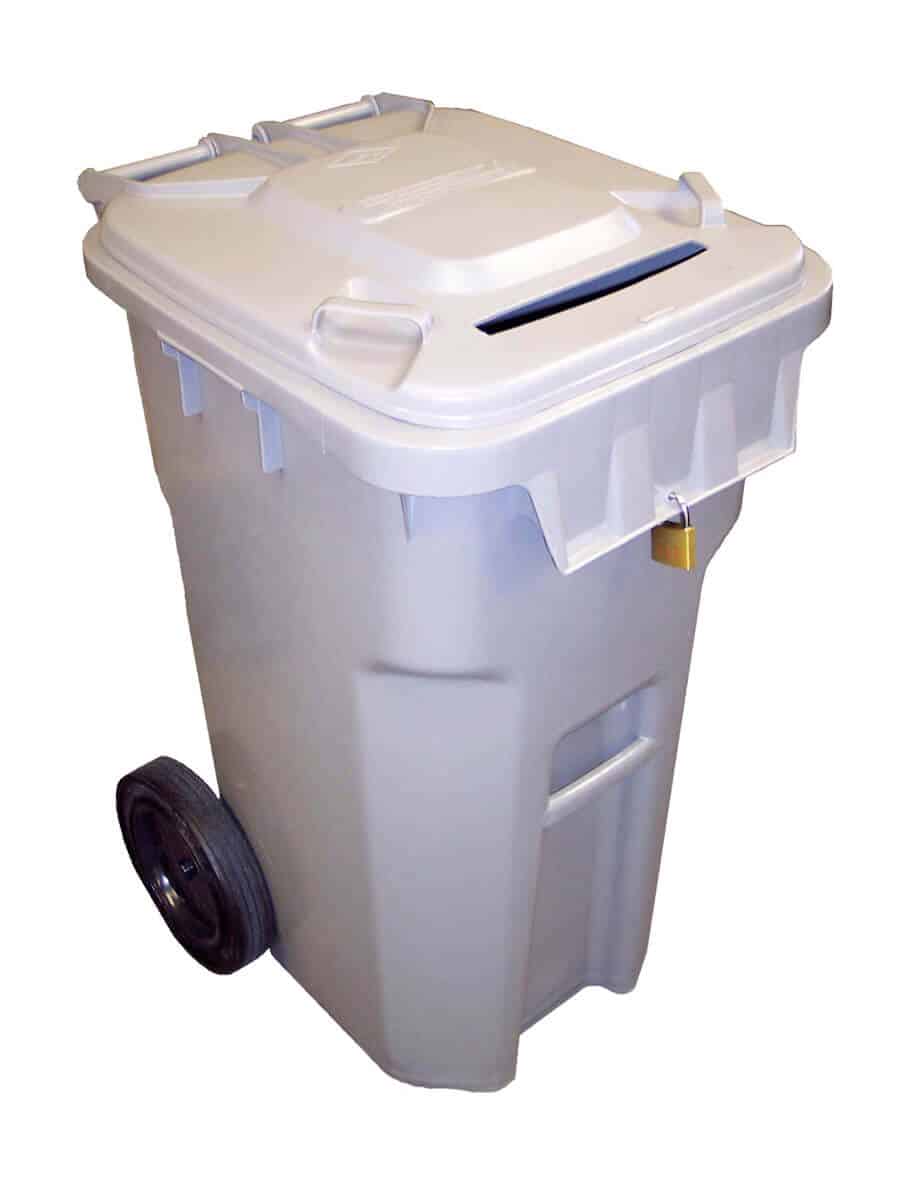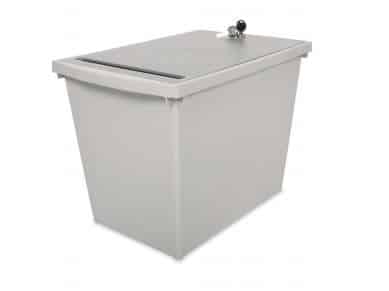 Desk-Side Shred Containers
If you're looking for a desk-side shred container that is both convenient and secure, look no further than our 13 ¼" x 16 ¾" x 12″ model. The top-loading design makes it easy to fill, and the durable plastic construction can hold up to 2,000 pieces of paper. The secure lock uses the same locking system as your security consoles for added peace of mind, and the one-way feed slot design prevents paper retrieval. Whether you need to shred sensitive documents or simply clear out some clutter, our desk-side shred container is a great option for individuals who need something smaller.
Choose PROSHRED® For Your Shredding Needs
PROSHRED® Raleigh is the leading provider of document destruction services in the region. We offer a comprehensive range of services that are designed to meet the specific needs of our clients. Whether you require on-site shredding, a hard drive disposal service, or a mobile paper shredding service, we can tailor a solution that meets your specific requirements. All of our services are performed in accordance with the highest security standards, ensuring that your confidential information is protected at all times. Shred consoles are a vital part of the process in order to ensure that information stays safe until secure document disposal. So if you need a few shred consoles in your office, give us a call today!