Drop-Off Shredding
***No drop-off shredding at 3909 Memo Court until further notice
Cary, NC
Located inside PostalAnnex
1105 Tryon Village Dr., Ste 303
Cary, NC 27518
Ph: 919-364-9448
Raleigh
Located inside Custom Postal
7550 Creedmoor Rd Ste 104
Raleigh, NC 27613
Ph: 919-584-8019
Camp Lejeune
Located inside Goin' Postal
84 Holcomb Blvd
Camp Lejeune, NC 28547
Ph: 910-783-2928
Jacksonville
Located inside PostalAnnex
521 Yopp Rd.
Jacksonville, NC 28540
Ph: 910-812-0741
Raleigh Drop-Off and Residential Shredding
Businesses and other organizations are not the only ones who should use a paper shredding company. Local residents need information security too. If you're searching for where to shred documents, PROSHRED® Raleigh provides home-based individuals and businesses with convenient paper shredding services through our drop-off shredding option and on-site mobile shredding services at your facility.
With our document disposal service, you can bring your confidential and sensitive materials that need shredded to our location and witness the shredding process yourself!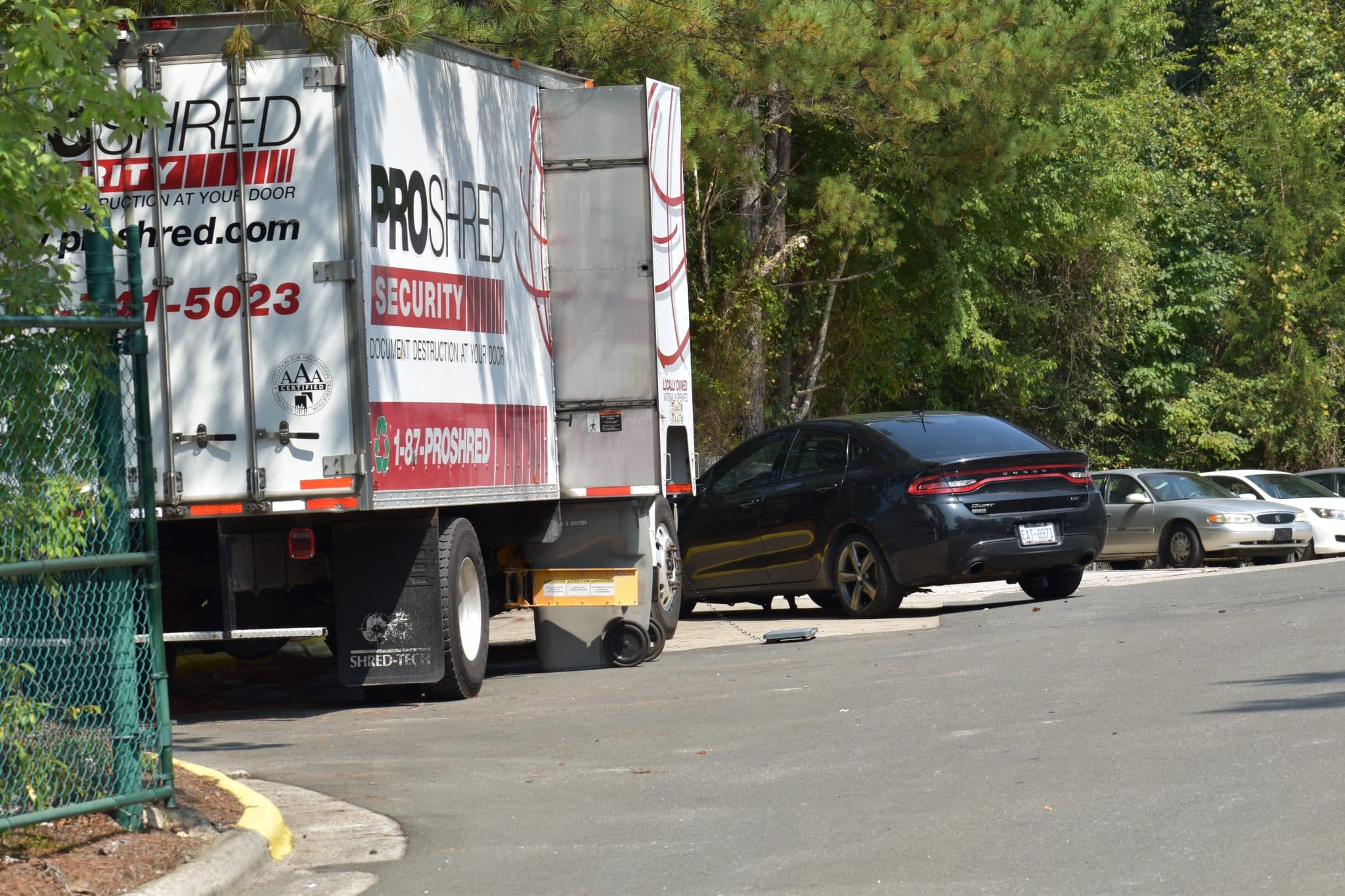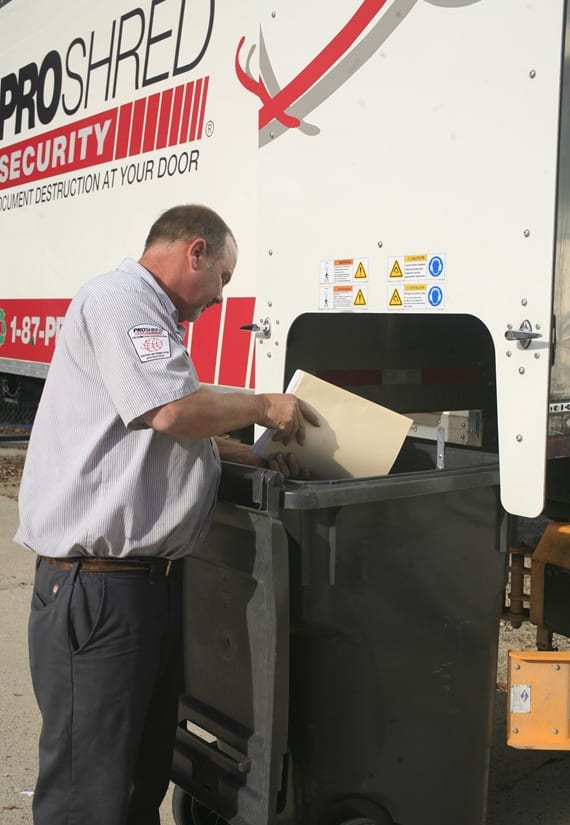 Drop-Off Paper Shredding Process
As one of Raleigh's most experienced and trusted paper shredding companies, we have developed a convenient and effective document shredding process. With larger paper shredding projects, we suggest an on-site service, but for smaller projects, a drop-off service is encouraged. This option is easier and more affordable compared to having a mobile shred truck come to your location.
With a drop-off paper shredding service, you are able to choose what day and time your shredding takes place, and you can fit your service easily into your schedule. Simply bring your documents to our facility at a time that's best for you! If you wish to watch, you will be able to witness the shredding take place through the security camera included on the truck.
It is our goal to provide secure, convenient, and affordable services to the community. This is why Raleigh's small businesses and residents are choosing PROSHRED® Raleigh for our drop-off paper shredding!
What Type Of Documents Should You Shred?
To protect your identity and to keep your private information secure, you should shred any documents that contain self-identifying or confidential data. These documents and materials often include:
Bank Account Statements
Correspondence Letters
Job & Employment Applications
Profit/Loss Statements
Brokerage Reports
Credit & Debit Card Statements
Personal & Business Receipts
Legal Documents
Signatures
Canceled or Voided Checks
Financial Reports
Social Security Numbers
Photographs
Confidential or Sensitive Letters
Insurance Policy Plans
Pay-stubs
Tax Records
Business Contracts
Invoices
Telephone Numbers
Frequently Asked Questions About Drop-off Shredding
Paper can be dropped off for shredding at PROSHRED® Raleigh's location in Raleigh, North Carolina.
PROSHRED® Raleigh's location at 3909 Memo Ct, Raleigh, NC 27610 accepts paper for drop-off shredding.
If you live in or near Raleigh, North Carolina, then PROSHRED® Raleigh is a nearby shredding solution for you.