Shredding Trucks
PROSHRED®  Raleigh is known for having the best shredding trucks in North Carolina.  Each year we continue to invest in to state-of-the-art mobile shredding trucks so we can continue providing the best service to our business and residential clients.  During Covid 19, using our mobile shred trucks is the absolute safest and most secure way to have your documents shredded.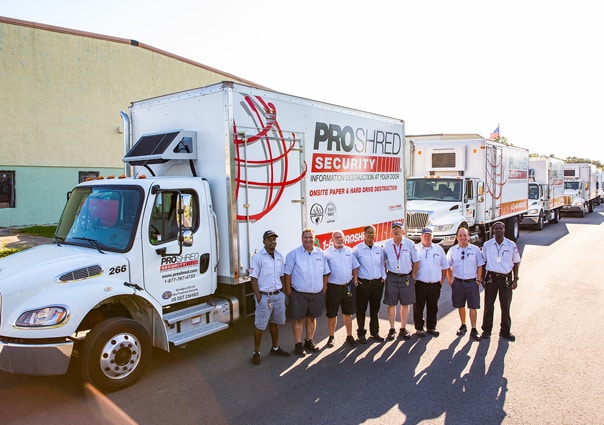 Mobile Shredding Trucks
There's no room for 'one-size-fits-all' services when it comes to protecting the security and confidentiality of sensitive, personal, or financial information. PROSHRED® is dedicated to providing unique document destruction services to match the wide variety of customer wants and needs. By utilizing mobile shredding trucks, PROSHRED® is able to take the hassle out of document destruction – coming right to your door to dispose of your confidential documents using some of the most secure and effective methods available.
Large off-site shredding locations make document destruction a travel and a hassle, while small independent in-house shredders often can't handle the bigger jobs or assure the superior level of security you desire. Mobile shredding trucks fit right in between this gap as a uniquely flexible solution to modern document destruction.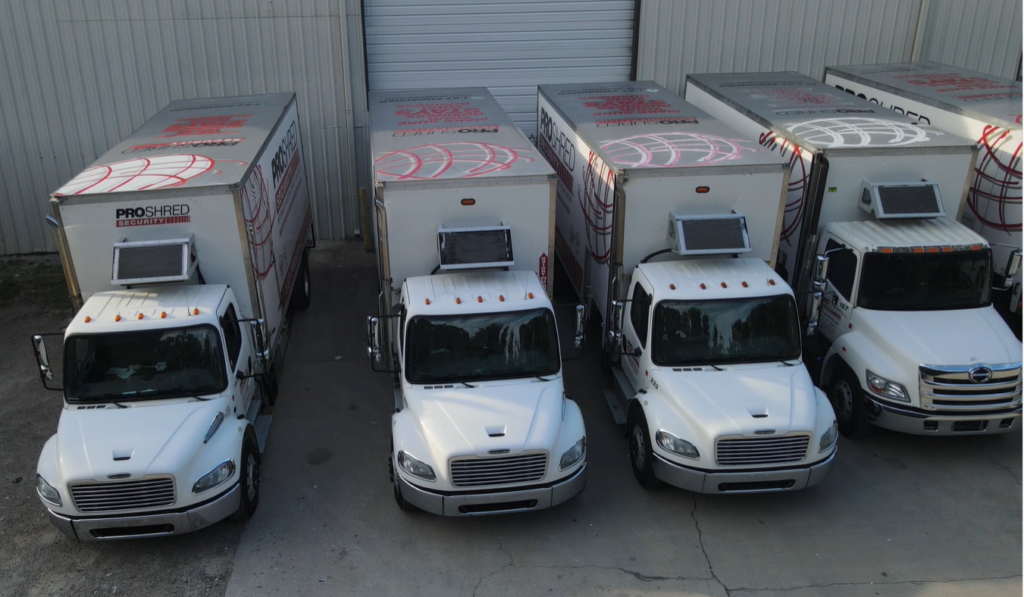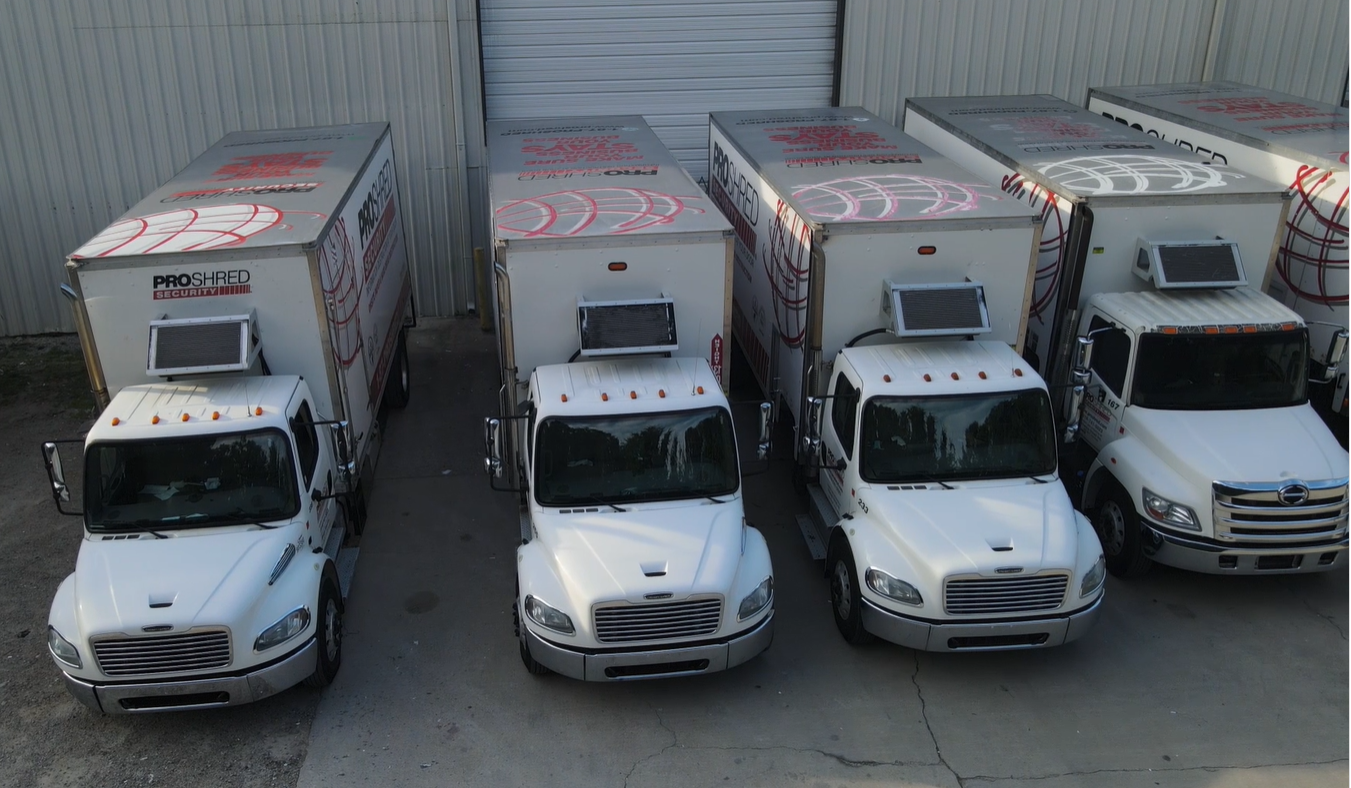 Equipped with large industrial paper shredders, mobile shredding trucks come straight to your business or specified location for the upmost in ease and convenience. Your documents are then destroyed on-site so you can remain confident that your sensitive information will never again risk getting in the wrong hands.
Recent laws and regulations at both the state and federal level have set strict guidelines regarding the security and disposal of sensitive documents and confidential information. Mobile shredding trucks offer one of the most convenient and accessible options for busy businesses that don't have the time for off-site locations – easily and effectively keeping your operations secure and compliant with legal guidelines.
Whether you require a one-time purge service to clean house, or desire a regularly scheduled service to continually keep your business on track, mobile shredding trucks from PROSHRED® bring the frontier of professional and secure document destruction straight to your door.
Pierce-and-Tear Shredding Trucks
Our mobile shred trucks use pierce-and-tear shredders that have multiple rotating blades punching holes in the material being shredded, and then rip the material into tiny pieces. This system tears the paper at the fiber instead of cutting it, which results in a random and more secure shred size than standard strip-cut shredders.
Premium Aerodynamic body with safety strobe lights
Shreds 2,000lbs/hr – 9,000lbs/hr  with a 5,000lbs – 10,000lbs payload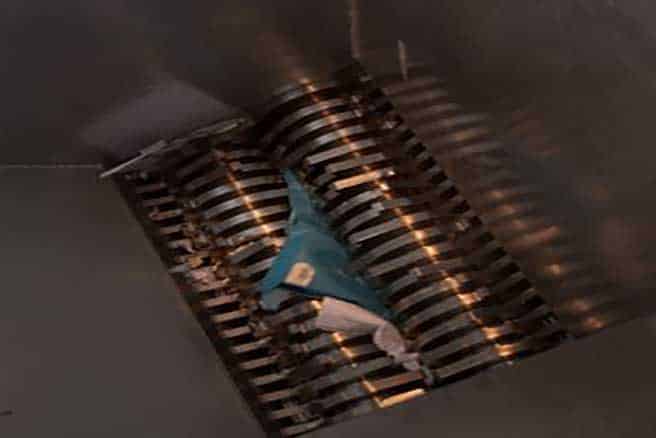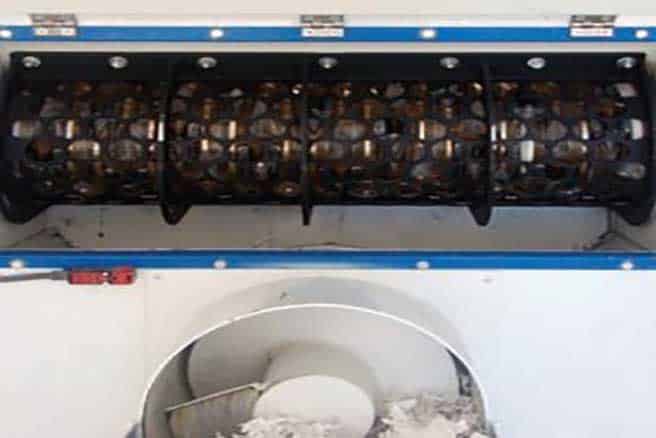 Single-Shaft Rotary Grinders
Single-shaft rotary grinders (SSRG) comprise an amp-controlled hydraulic ram, which moves the plastic purging or part to be reduced against a single cutter shaft, rotating relatively slowly, at about 100 to 125 rpm. This low-speed, high-torque shaft has precision, four-point cutters embedded in it, which shear the material against a bed knife (counter-knife) and feed the resulting 'scissor- cut' granules through a screen of a size predetermined to provide granulate of the desired size.
Payload compartment – 16'L, 1,200 cu. ft (8,000 – 10,000lbs)
Shreds up to 30,000 lb

/hr

, depending on the size of grinder used.
Frequently Asked Questions about Shredding Trucks
Mobile shredding trucks are equipped with industrial shredding machines that can perform secure document destruction on-site. These shredding machines are operated by the truck driver and can shred thousands of documents in a very short amount of time.
The cost of mobile shredding depends on the amount of papers to be shred and the frequency of the shredding service.
If your shredding truck is not showing up, you may need to think about switching services. PROSHRED® Raleigh is a reliable North Carolina shredding company that employs a large fleet of on-site mobile shredding trucks that will show up when you need them to, every time.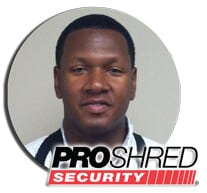 "I like to consider the truck that I operate for the day 'My Office'. At the beginning of the day, I like to make sure 'My Office' has the supplies needed for the day, make sure all systems are up and operating before leaving the lot, and throughout the day keep a note of what needs attention, so that it can be recorded and reported. At the end of the day, I like to make sure the 'office' is fully stocked and prepared for the next day. Especially in the event that someone else may have to operate 'the office'. You cannot go wrong in always being prepared. Things may come up, but with the team we have, we always have each others best interest in mind!
Marcus Black | Charlotte, NC
2012 National Customer Service Professional (CSP) of the Year