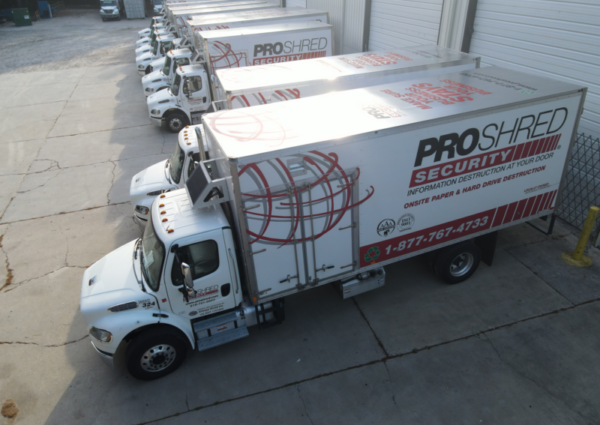 Data breaches and identity theft are an ever-increasing threat, meaning business entities and government organizations want to do everything they can to protect their sensitive information. While most employee, patient, business, and client records should be handled with care, there are some documents that are naturally more confidential than others. Examples of this are documents that contain Social Security Numbers, banking information, or personal health information.
Depending on your industry or the branch of government your organization falls under, there are specific privacy laws and security protocols that you need to comply with, including how you destroy obsolete confidential documents.
For most businesses, standard shredding services are sufficient for taking care of the destruction of sensitive information, while other organizations may need something called high security shredding.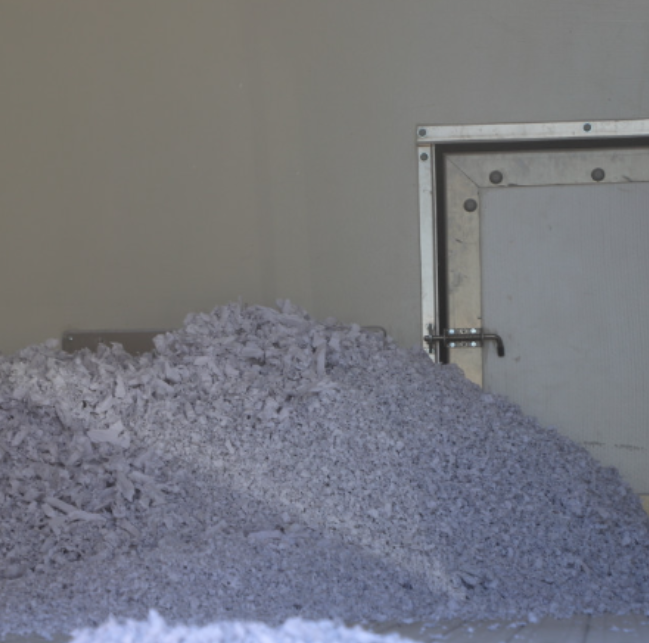 Who needs high security shredding?
Many organizations have strict document destruction policies that outline the ways that documents should be destroyed, down to the size of the particles that are created by the shredding process. High security shredding levels benefit government agencies such as the Department of Veterans Affairs, United States Navy hospitals, and defense contractors, as well as large financial agencies and institutions, hospitals, and other types of medical offices. Other agencies can also benefit from high security shredding for sensitive documents that include:
Information about product development
Trade secrets
Personally identifiable information
Billing information
HIPAA protected information
High Security Shredding Levels
Organizations that need high security shredding can get those services from a professional shredding company. At PROSHRED® Raleigh, we follow guidelines set by the German Institute of Standardization for shredding levels. These shredding levels are called DIN levels (an acronym that comes from the original German name of the institute).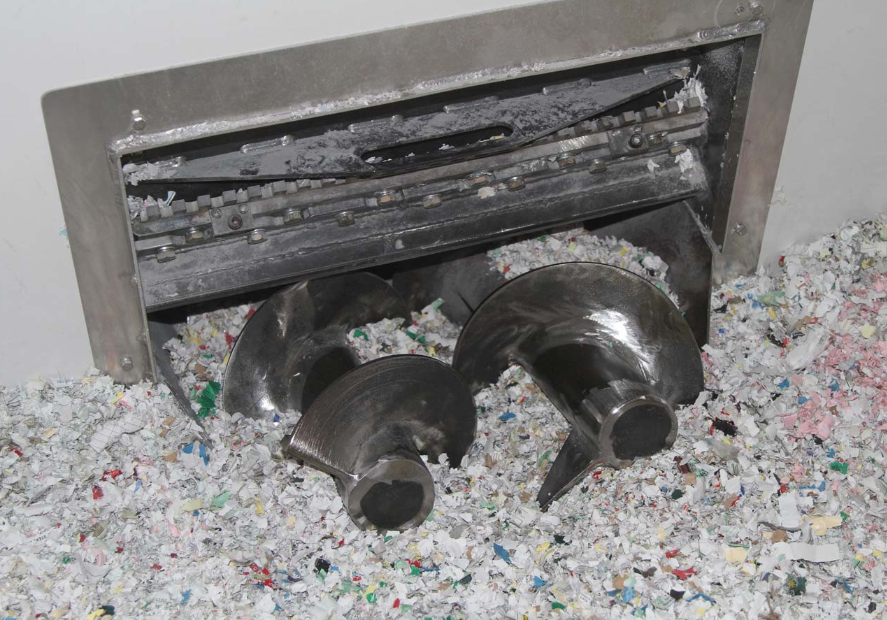 Compliant to Level P-4
There are seven DIN levels, and the higher the number, the more secure the shred size. The standard shredding machines used by PROSHRED® are equipped to create shredded paper particles that comply with DIN Level P-1. Our higher security shredding machines create particles that are compliant up to and including Level P-4.
Level P-1: Particle size ≤ 2,000mm² or strip width ≤ 12 mm (½") wide
Level P-2: Particle size ≤ 800 mm² or strip width ≤ 6 mm (¼") wide
Level P-3: Particle size ≤ 320mm² or strip width ≤ 2 mm wide
Level P-4: Particle size ≤ 160 mm² and strip width ≤ 6 mm wide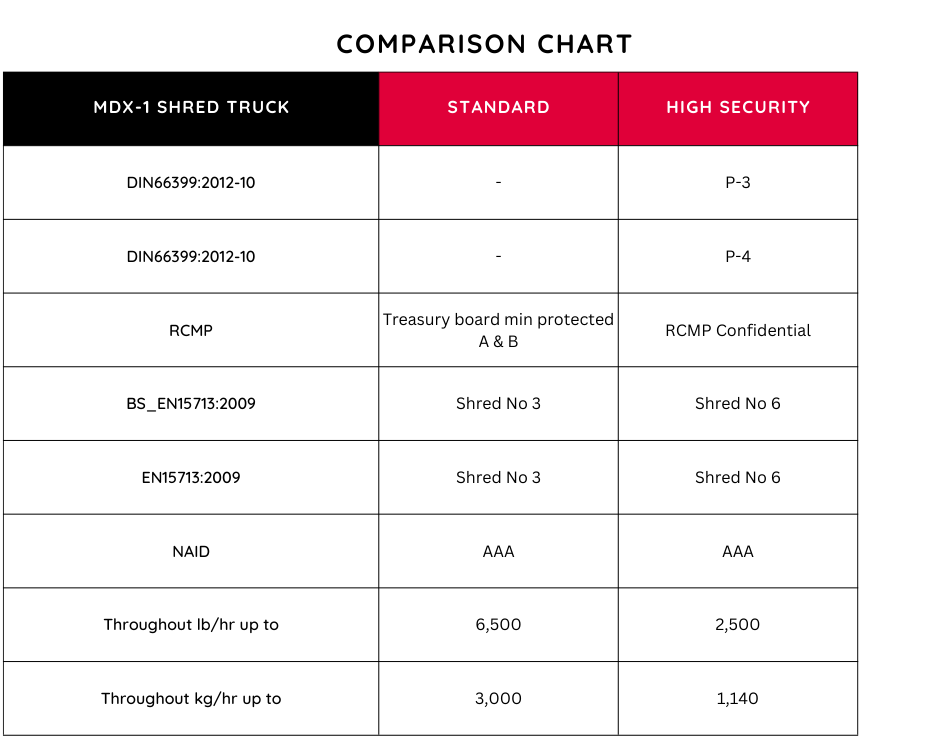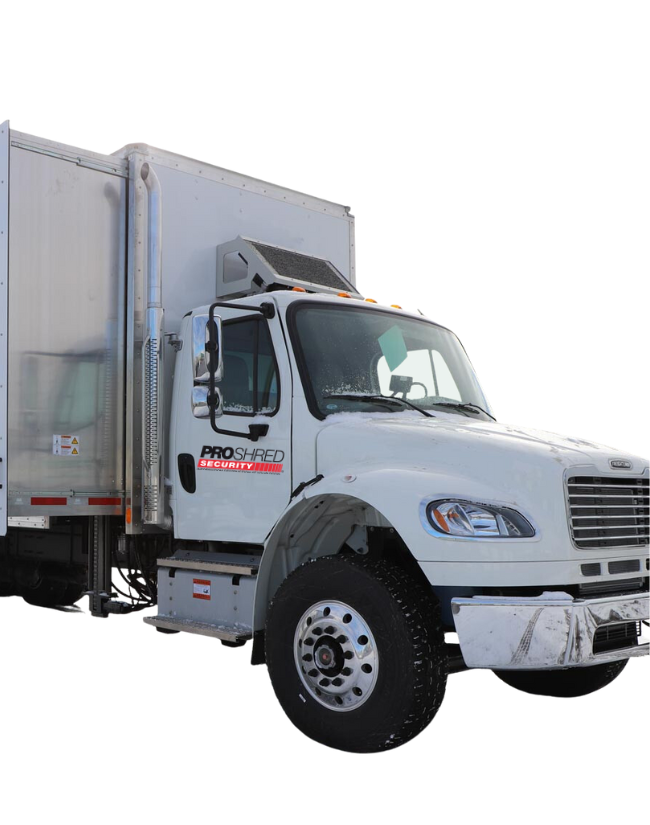 High Security Mobile Shredding Trucks
The high-security shred trucks used by PROSHRED® Raleigh provide an extra layer of security to ensure that sensitive information is properly destroyed and cannot be recovered or used by unauthorized individuals.
These MDX-1 shred trucks are designed to shred documents and other materials into extremely small pieces, making it almost impossible for anyone to reassemble the shredded documents or extract any valuable information from them. The trucks have built-in security features, such as cameras and GPS tracking systems, to ensure that the shredding process is monitored and documented.
By simply pressing a button, paper documents are fed through both the standard shredding machine and the high security shredding machine, producing the P-3 and P-4 particle sizes. Because of this on-the-fly method, customers can receive both standard shredding and high security shredding during the same shredding job.
In addition, these shredding trucks use a pierce and tear method to shred the paper, meaning that the paper is torn instead of cut. This creates random sized paper shreds that are more secure than traditional strip-cut paper particles. Once the documents have been shredded, they are compressed into large blocks at our secure facility and then transported to local paper and pulp plants to be recycled into new paper products.
Get High Security Shredding for Your Organization
If your company or organization needs high security shredding services, PROSHRED® Raleigh is ready to assist you. We can help you get rid of documents that contain less sensitive information in addition to documents that are more confidential, all within one secure, on-site shredding service.
Call to request a high security shredding truck today!