What is a One-Time Cleanout?
A one-time cleanout shredding service, also known as purge shredding, is a service designed for those who need a single shredding service instead of regularly scheduled shredding. Businesses and residents can shred any amount of their important documents.
Raleigh One-Time Paper Shredding
Over time, papers and documents start to pile up in the workplace. Sometimes these papers get transferred to warehouses or other storage rooms. However, keeping unwanted or outdated documents that contain confidential information can lead to a stolen identity or data breach.
PROSHRED® Raleigh provides a one-time shredding service for businesses and local residents who are seeking a fast and efficient shredding project. This single cleanout of unwanted documents, whether small or large, is completed professionally by our mobile shred trucks that conveniently travel to your location and complete the shredding at your site!
Affordable Paper Shredding in Raleigh
We understand the economy can be tough sometimes, and as a business you have tough budgets to meet. As one of Raleigh's top shredding companies, we guarantee our paper shredding services are affordable. Our team keeps trucks on stand-by so you're not left waiting when you need a shredding service complete.
While most shredding companies charge ridiculous additional fees, with PROSHRED® Raleigh you will NEVER pay for:
Fuel/Mileage
Management/Service
Traffic Congestion
Per Minute Fees
It is our goal to keep our pricing policy simple and transparent, and you will never find any hidden fees within our company.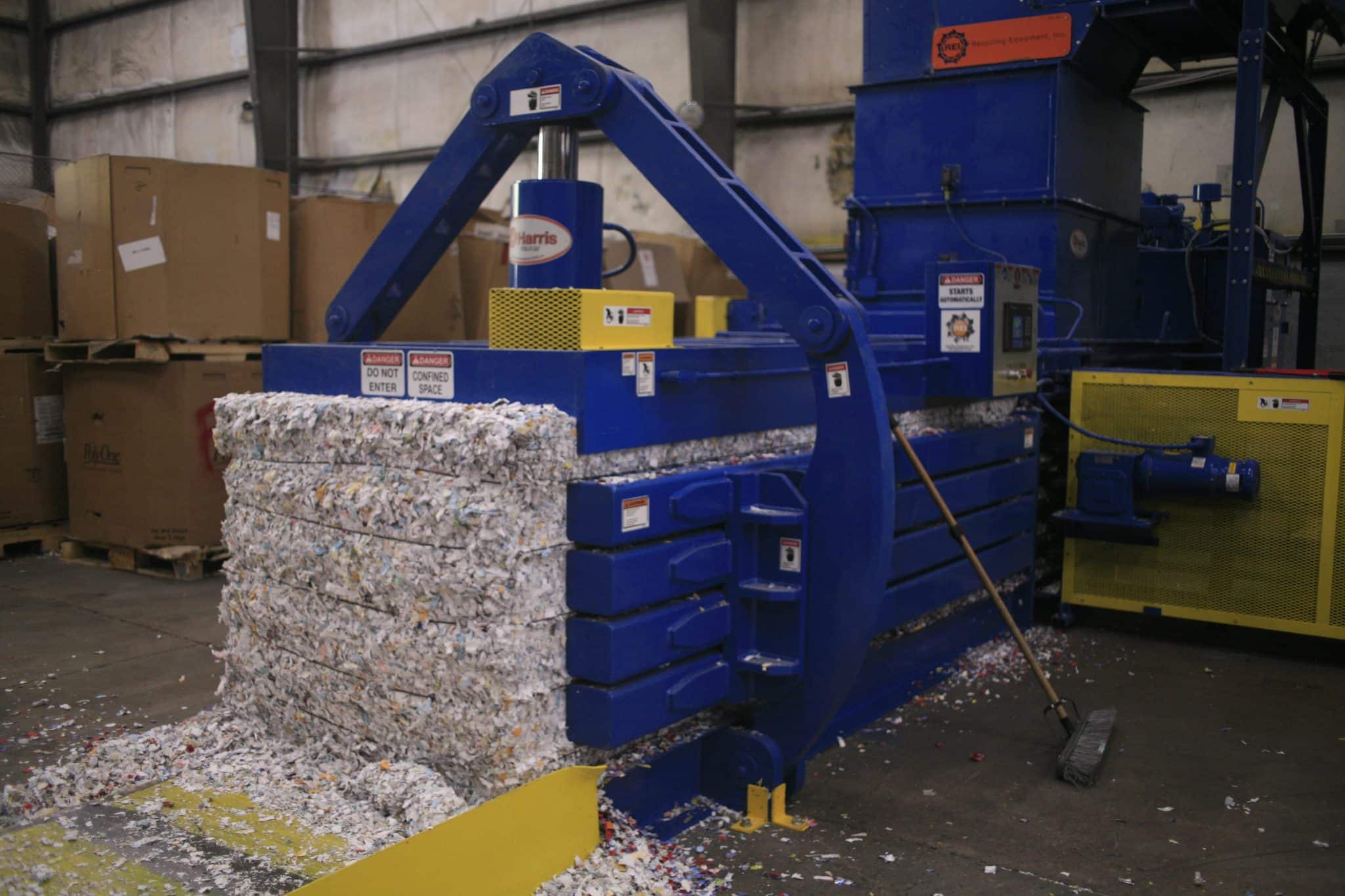 Advanced Mobile Shredding Trucks
PROSHRED® Raleigh takes pride in its on-site shred trucks. Our mobile shredding trucks can shred approximately 2 tons of paper per hour!  This means PROSHRED® Raleigh can destroy your documents onsite both securely and quickly.
What is Mobile Paper Shredding?
Mobile paper shredding is a document shredding service where a truck travels to your location and shreds documents on site.
What Happens After Your Papers are Shredded?
After all your confidential documents are fully shredded, our Customer Service Professionals (CSPs) will provide you with a certificate of destruction as proof that the document destruction assignment was completed. PROSHRED® Raleigh will then take your shredded documents to a local recycling facility where 100% of the shredded paper is recycled.
Frequently Asked Questions About One-time Purge Shredding
Purge shredding is a one-time cleanout of documents that can help you get organized and free up office space. This service securely gets rid of old information stored in your office that is no longer needed, but is still sensitive enough to require secure disposal.
One-time shredding is an effective way for businesses to dispose of old documents without danger of sensitive information being leaked or stolen.
In general, office documents should be thrown out when no longer needed, but many industries like healthcare and finance may need to follow laws and regulations about what documents to purge and when. If your office has a large amount of documents you know need secure disposal, it's time to schedule a one-time purge shredding service with a professional shredding company like PROSHRED® Raleigh.