Raleigh Electronics Recycling
Electronic devices should always be disposed of responsibly. When you need help getting rid of your outdated and unneeded electronics, PROSHRED® Raleigh is the number one choice for e-waste recycling.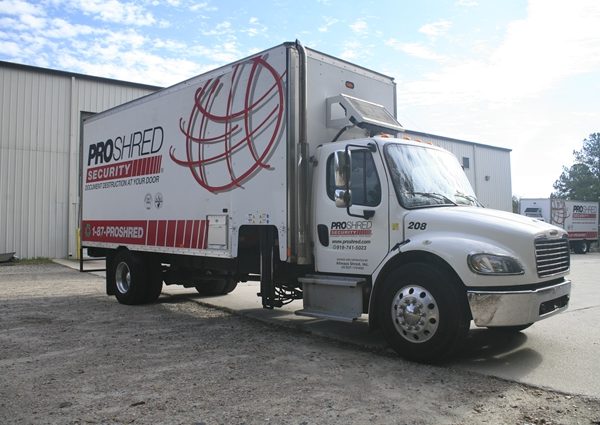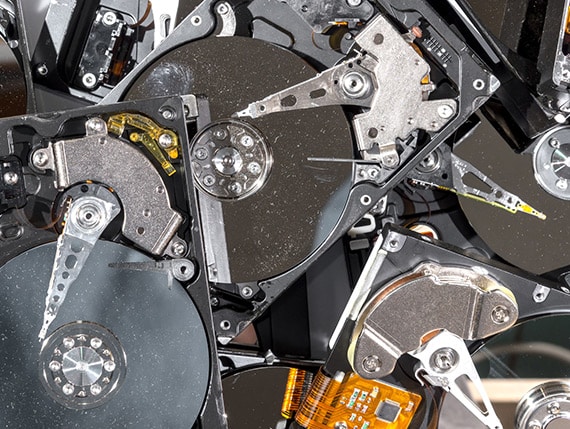 Properly Dispose of Electronic Waste
Millions of tons of electronic waste are generated every year, and a large percentage of this waste contains confidential data. If this data falls into the wrong hands, it could lead to identity theft, financial fraud, and a host of other problems. As a result, it is essential to choose a responsible electronic waste recycling company when disposing of old devices. A reputable company will have the necessary security protocols in place to ensure that your data is destroyed and will not end up in a landfill where it could be accessed. To reduce the risk of data theft, choose PROSHRED® Raleigh for your e-waste disposal.
R2 Certified Recycling Partners
At our e-waste disposal center, we are committed to providing both secure and environmentally-friendly services. We understand that many people are concerned about the environmental impact of their old electronics, and we want to do our part to help protect the planet. That's why we recycle all of our e-waste in accordance with the highest security and safety standards.
We carefully dismantle each device, remove any hazardous components, and then recycle the materials. This process not only helps to protect the environment but also ensures that your personal data is securely destroyed. So if you're looking for a safe and eco-friendly way to dispose of your old electronics, look no further than our e-waste recycling service in Raleigh.
Environmentally-Friendly E-Waste Recycling
It is of the utmost importance to us that our e-waste disposal services are not only environmentally-friendly but secure as well. Recycling your electronics has a direct positive effect on the environment, as you are keeping hazardous components like lead and mercury out of the soil and water. It also conserves natural resources, as new products can be created from recycled materials, eliminating the need to extract as many raw materials from the earth, greatly reducing your carbon footprint.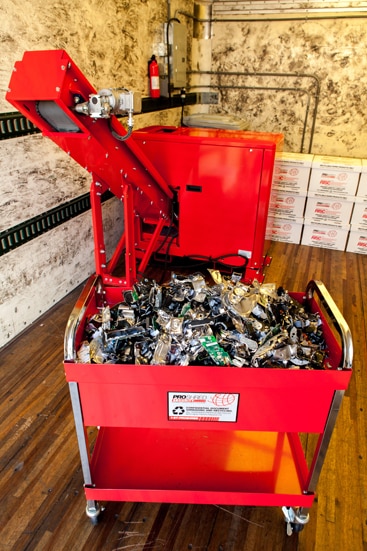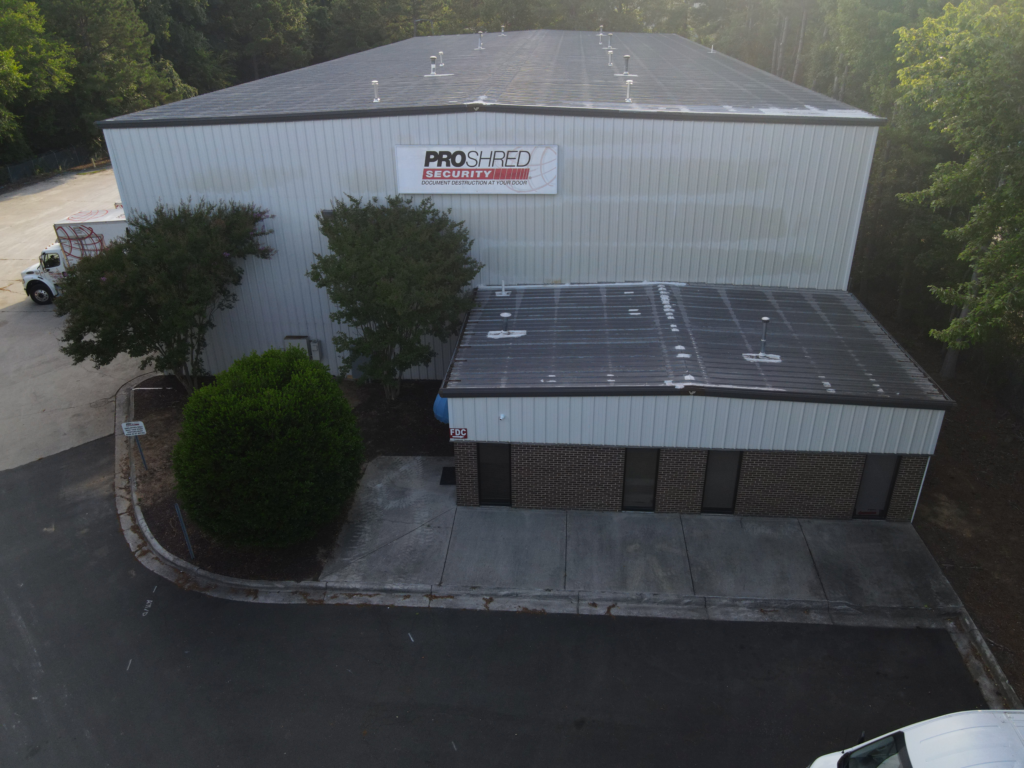 What We Recycle
At PROSHRED® Raleigh, we specialize in the destruction and recycling of electronics that contain sensitive data. However, we are happy to help recycle a wide array of other electronic items.
Items that we frequently recycle include:
Telecom systems
Desktops
Laptops
Monitors
Routers
Firewalls
Servers
USB drives
External hard drives
Medical equipment
Get Safe, Secure Electronic Waste Recycling
As society has become increasingly reliant on technology, the importance of proper e-waste disposal has moved into the spotlight. Computers, servers, and other electronic devices often contain sensitive information, such as credit card information and social security numbers that can be accessed after being thrown away. PROSHRED® is committed to protecting our clients' data. We shred your items in front of you, so you can be confident that they will not fall into the wrong hands. In addition, we recycle all of the shredded materials, so you can be assured that your e-waste will not end up in a landfill. With PROSHRED®, you can have peace of mind knowing that your data is safe.