August 3, 2021
5 Reasons PROSHRED® Raleigh is the Most Reliable Shredding Service
Business owners know that handling private information can be tedious. Confidential documents can't just be thrown away, and while you may have deleted the information on those unwanted hard drives, traces of information can still be found there.
In this modern age, there are rules and regulations in place that require confidential information to be disposed of properly. While these rules are meant to protect both businesses and consumers, proper data destruction can be a hassle for a company to take care of, especially when there are large amounts of it piling up.
But with the assistance of professional shredders, the disposal of confidential information is made easy. PROSHRED® Raleigh is the solution for big businesses and even residents to discard private information. As a mobile shredding service, we shred personal documents, hard drives, and more.
Having the suitable equipment and experience for the job, we offer high-quality shredding services to Raleigh, North Carolina and the surrounding area. Lately, we've been working harder than ever to become more efficient as a business and have seen vast improvements in our work over time. We have been successful due to our dedication to hard work, continual improvement, and our efforts toward becoming a better business. Since our start, we've given our clients many reasons to consider us the most reliable shredding service around. Here are just a few reasons why we think we deserve that title: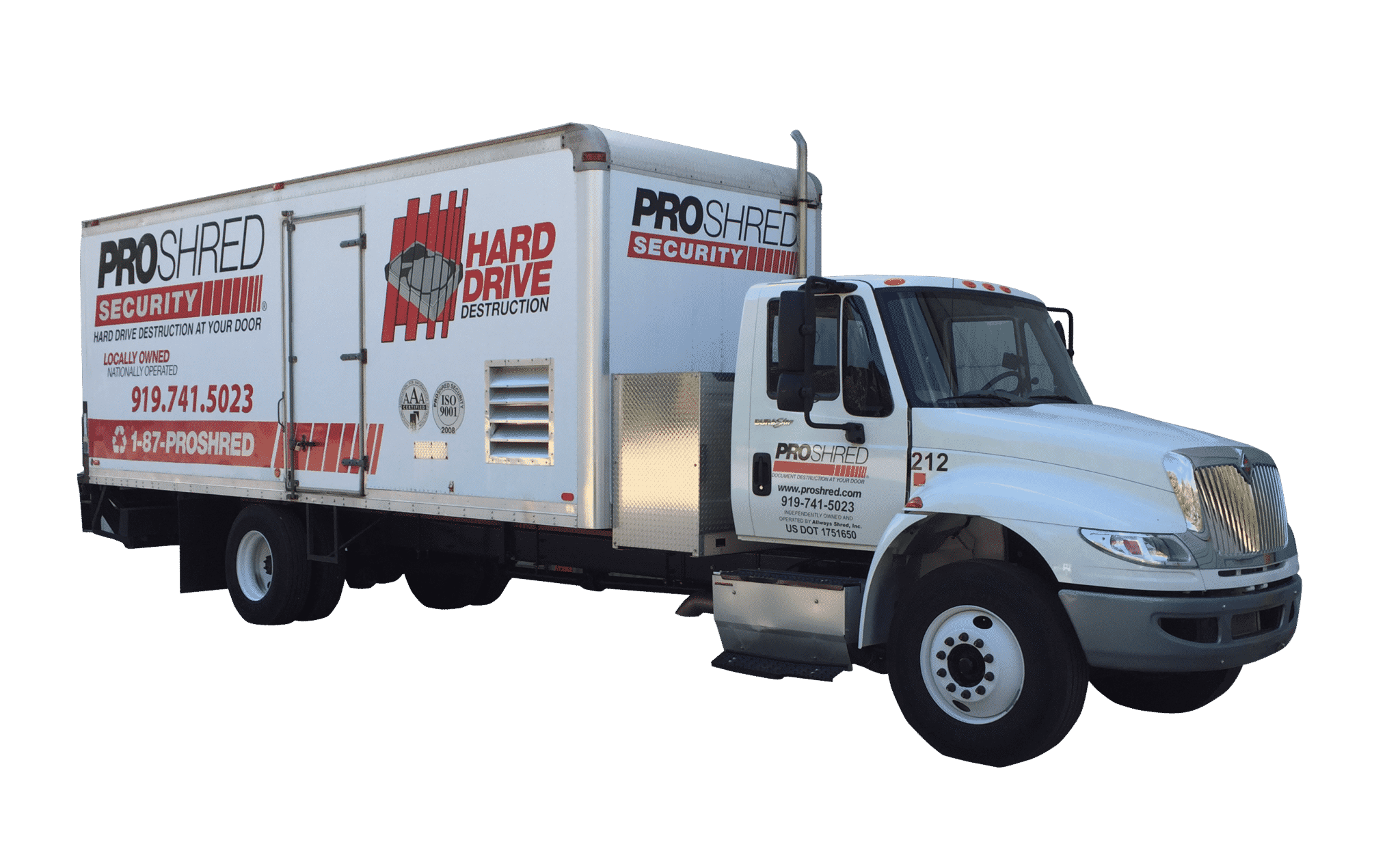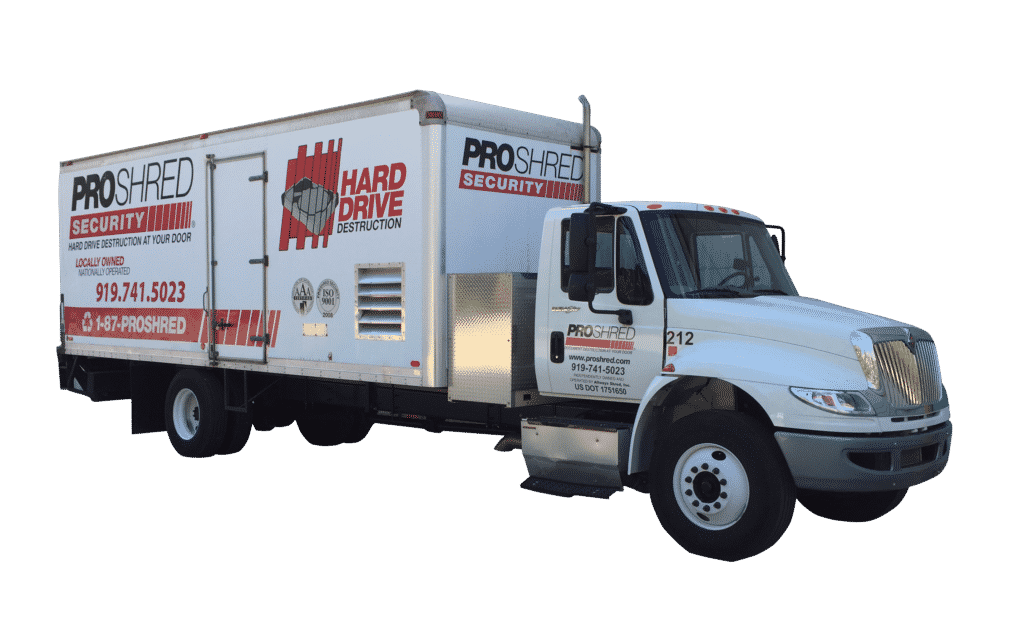 1. We've Maintained Performance Through a Global Pandemic
Even during the height of a global pandemic, our services never stopped, because we knew that we were still needed. Hospitals, first responders, and any other organizations and businesses that remained open could still benefit from our services. We were there for them during troubling times, and now, as businesses are opening back up, our services are needed more than ever. At PROSHRED® Raleigh, we've only come out of the pandemic stronger and more capable of facing challenges and hurdles head-on.
2. We've Retained Employees to Continue Delivering Services
The employees at PROSHRED® Raleigh are well-trained and certified professionals. They're the ones who support our growing business and provide excellent service to our customers. Even through the pandemic, our employees have continued to do a great job. Due to our ever-expanding footprint, we are always looking to hire more talented and hardworking people. You could become the next valuable member of our shredding company: If you have what it takes to be a shredding truck driver, then your services are welcome here! Give us a call today to find out more: 919-741-5023
3. We Are Still Growing and Expanding Our Business
Good business is about continual growth and improvement, which is something that PROSHRED® Raleigh is familiar with. We've been adding more stops to our service routes and clients along with them. Because our business is always growing, so does our staff: We keep hiring more people and upgrading our equipment to keep up with the growing demand for our shredding services. The area we service is expanding, too. Over time, we have continued to grow our service area from Raleigh to include more surrounding counties.
4. We Always Pick up the Phone
It's a familiar and frustrating situation when you need someone's help but no one will pick up the phone. When you call here, we'll make sure to answer. If it ever happens that we're on the line with someone else, we'll make sure to call back promptly. Feel free to call with any shredding questions or to schedule a service, and one of our operators will make sure to fit you in the schedule. At PROSHRED® Raleigh, we make it easy to get in contact so you get the service you need.
5. We're Part of a Certified, Accredited National Shredding Company
Good luck finding a more qualified shredding company than us. Along with our trained employees, PROSHRED® can boast multiple certifications that prove we are qualified for the job. First of all, we are a NAID AAA certified business. The National Association of Information Destruction sets strict information disposal standards for our kind of business. PROSHRED® reaches the high standards of NAID and is recognized for following all data protection laws in the United States.
Additionally, we meet the requirements set by ISO 9001, which entails the standards for quality management systems. It proves that our business consistently provides good service and recognizes the continual business improvements made at PROSHRED®. Our paper shredding services meet the rigorous qualifications of ISO 9001 and NAID AAA, showing that there's no business that can be trusted more to handle your private information.
Get Reliable Shredding Services from PROSHRED® Raleigh
As a qualified business with more than enough experience, no other shredding company can top our services. We guarantee to have the equipment and trained professionals available for your job. For a Raleigh scheduled shredding, to learn more about Raleigh hard drive destruction, and more, call 919-741-5023.