March 2, 2021
What Happens to Your Shredded Paper?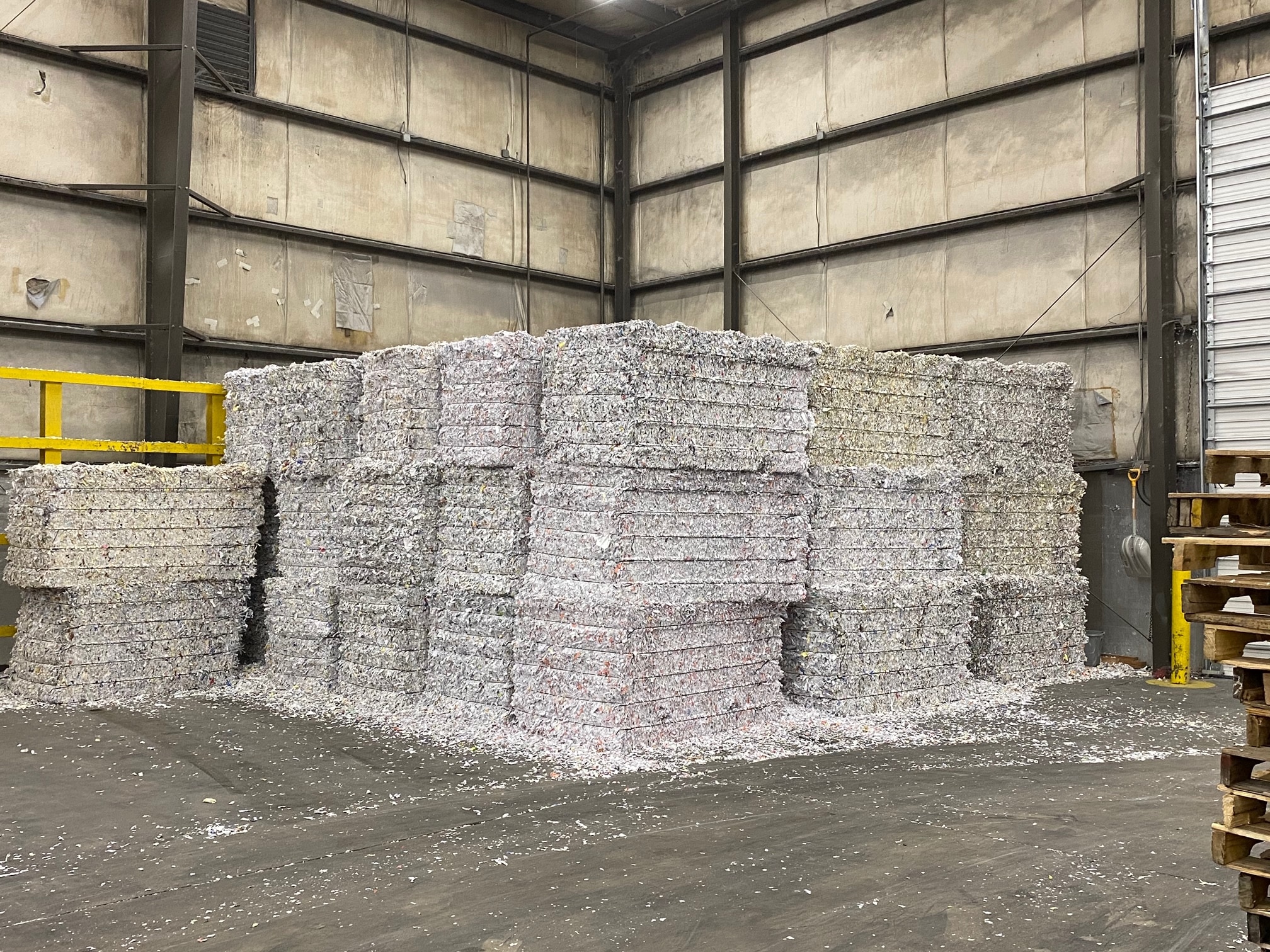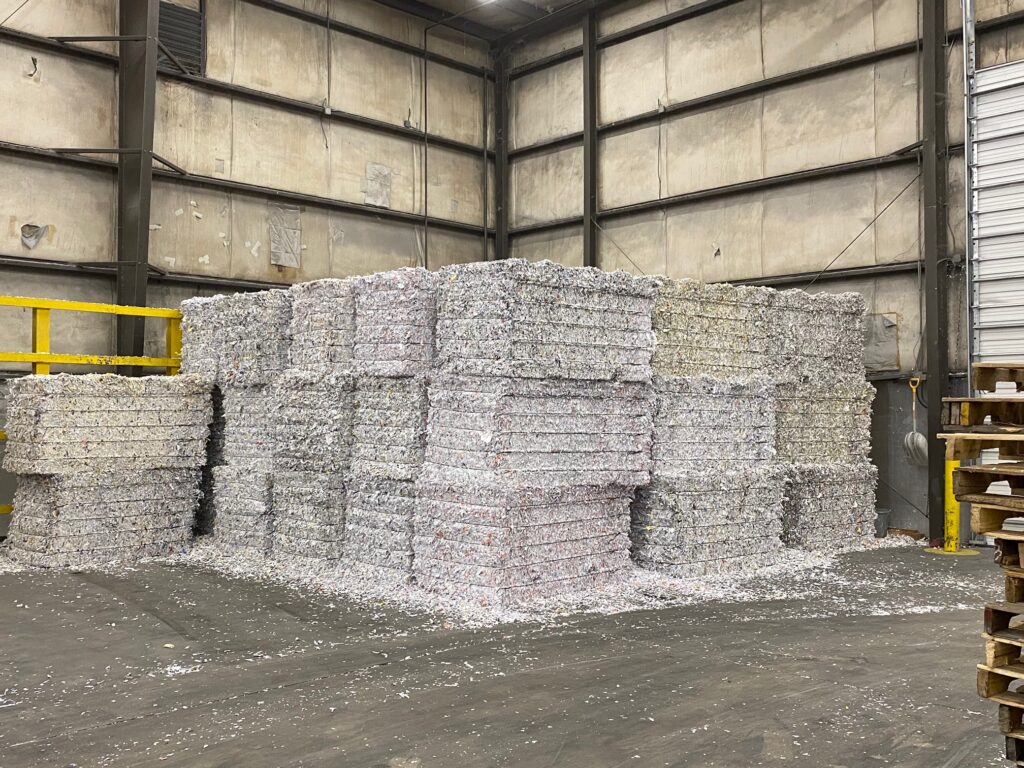 One of the most frequently asked questions we get from our customers at PROSHRED® Raleigh is what happens to the bits of shredded paper that are left over after one of our paper shredding services. While your hands are always the last to touch your documents before they begin the shredding process, this is just the beginning of the journey for the paper as it goes from its original state to being recycled and turned into a new paper product. To help you understand where the paper goes, we've broken down the steps of the recycling process. Read on to learn more!
Step One: Collection
The first step is of course the work our clients do in depositing their sensitive documents in the appropriate bins or consoles. Our customers are great at adhering to our rules about what should and should not be placed in the bins. This step is crucial in making sure our paper shredders continue to work effectively and are not damaged or jammed by items like 3-ring binders. It is also important that our loose paper shreddings are not contaminated by other items as they make their way into further processing steps.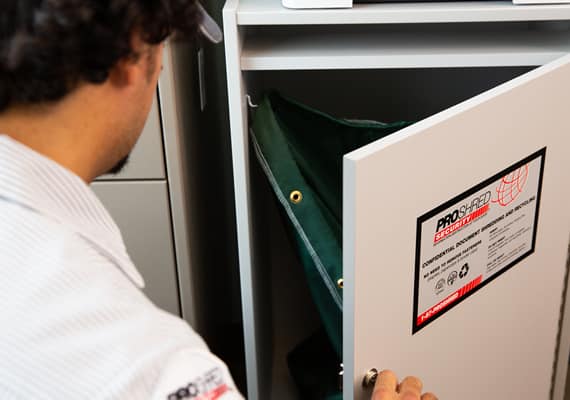 What You Can Shred:
Office paper (paperclips, staples, etc)
Notepads
Envelopes
Hanging files
File folders
Bound reports and presentations
What You Shouldn't Shred:
Food wrappers/containers
Thick metal
Batteries
Corrugated cardboard
Magazines
Colored plastics
Non-recyclable materials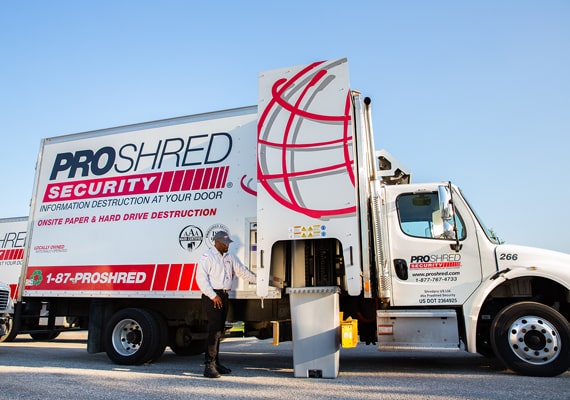 Step Two: Shredding
If you are already a customer, you are familiar with the shredding process. Depending on the service you sign up for, you may drop your documents off at our facility to be shredded. Alternatively, one of our shredding technicians may show up at your home or place of business to collect your shred bins or consoles. They will empty the documents into a larger container that is placed inside a mobile shredding truck. Then, your documents will be shred on the spot using a high-tech, high-speed shredding machine. Our machines use a method called pierce-and-tear, where the paper is ripped into small irregular pieces, instead of being cut into strips like a standard office shredder.
If the shredding takes place at our facility, it is already on site for the next step. Paper that is destroyed by one of our mobile shredding trucks will travel back to our facility for further processing.
Step Three: Baling
The final step in our portion of the process is compressing the shredded paper into large blocks for transport to the recycling facility. We use an automated baling press to compress the paper into 2,200-pound bales. These bales are then loaded onto 53-foot trailers (about 45,000 tons of shredded paper) and shipped to local pulp and paper plants in North Carolina or Virginia.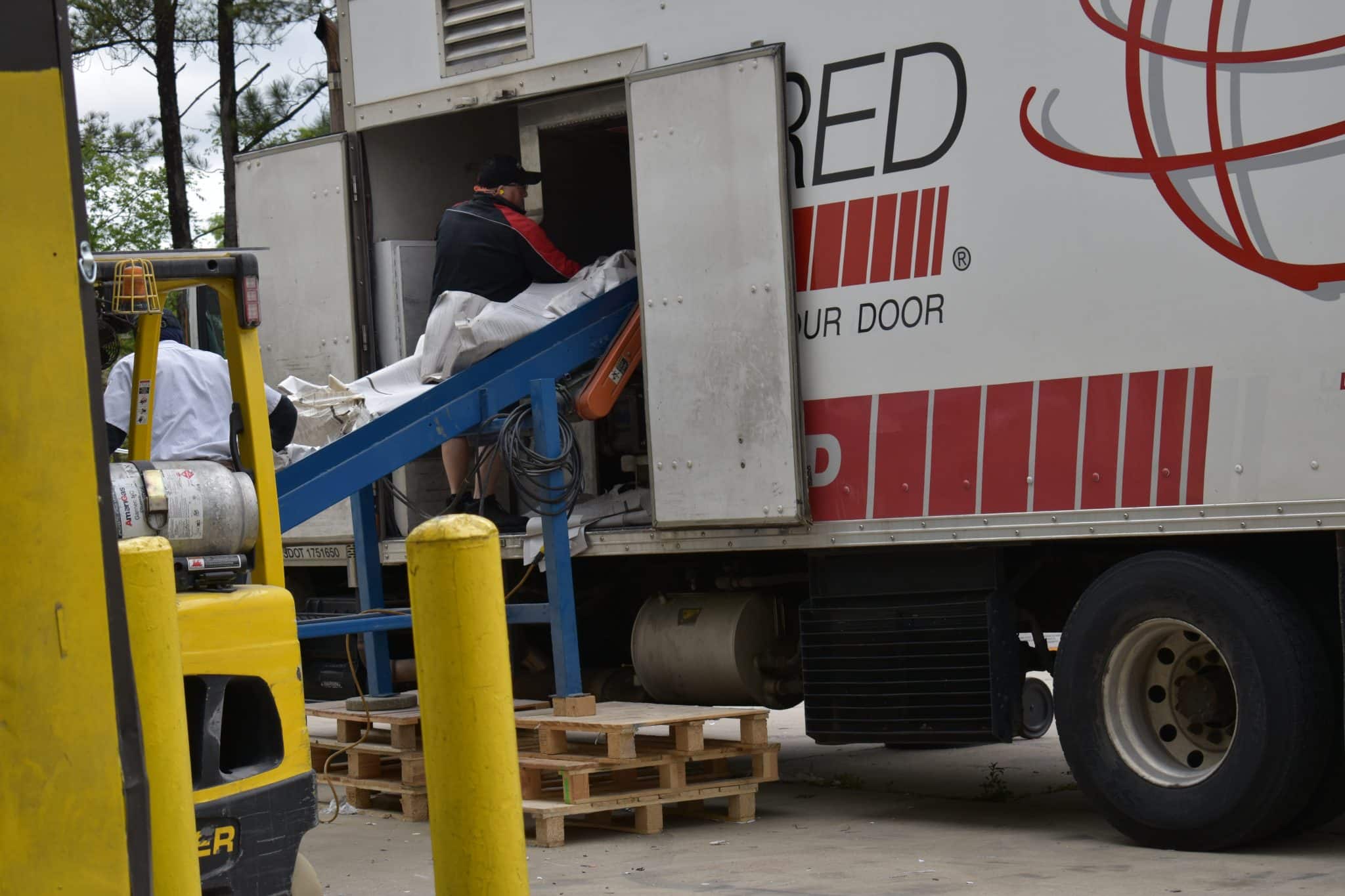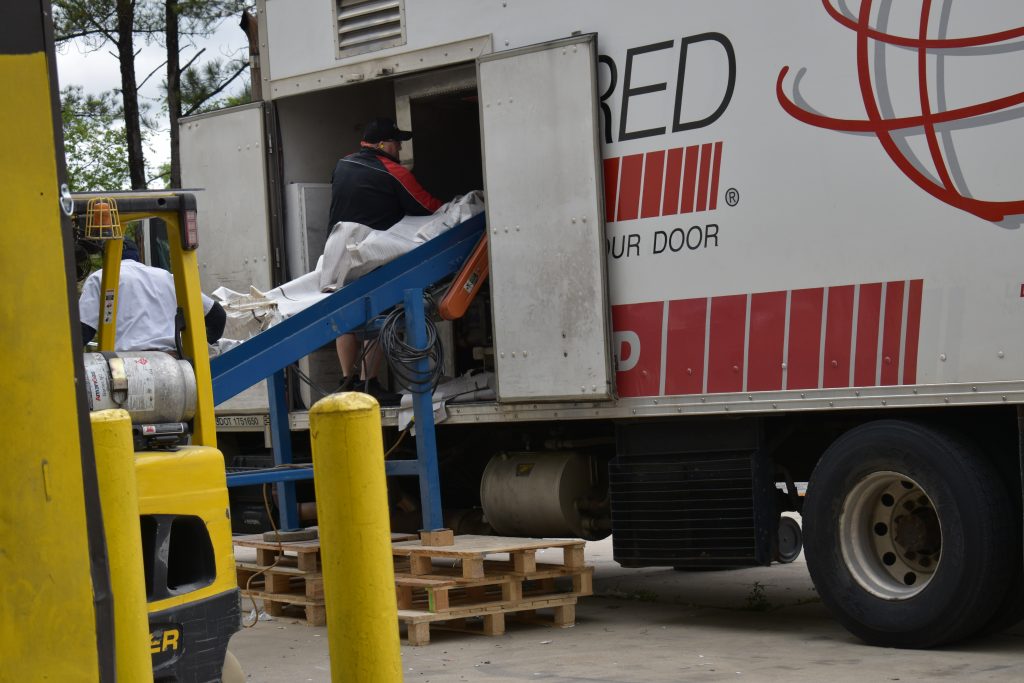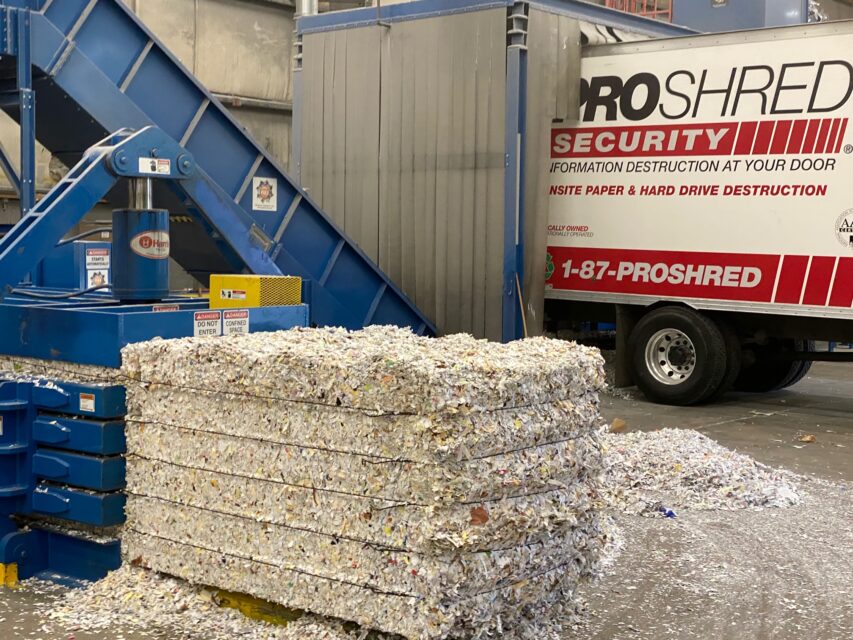 Step Four: Recycling
Once at the plant, the paper is mixed with water to form pulp. It is then filtered for items like staples and paper clips, and is chemically processed to remove any ink and glue. This mixture is then stretched on wire screens and heated until dry. From there, further processing steps depend on the new product being made, whether that's tissue paper, paper towels, white board for food packaging, or some other paper product.
The best part about this process is that 100% of the materials that we shred at PROSHRED® Raleigh are recycled and turned into new paper products. We are proud to be able to achieve this and to keep our paper here in the U.S. to be recycled!
Shred and Recycle Your Documents with PROSHRED®!
With PROSHRED® paper shredding services, you don't have to choose between recycling your unwanted paper and shredding it, because we do both, and with the added benefit of knowing your sensitive and confidential information is being securely destroyed. It's estimated that 17 trees can be saved with every one ton of paper that is recycled. That's huge, and that's why it's so important to us at PROSHRED® Raleigh that all of our shredded paper is going back into the world as a new product, instead of being tossed in a landfill. To learn more about our sustainability practices and schedule shredding today, give us a call! 1-919-741-5023