January 31, 2023
Why Your Business Should Invest in Hard Drive Destruction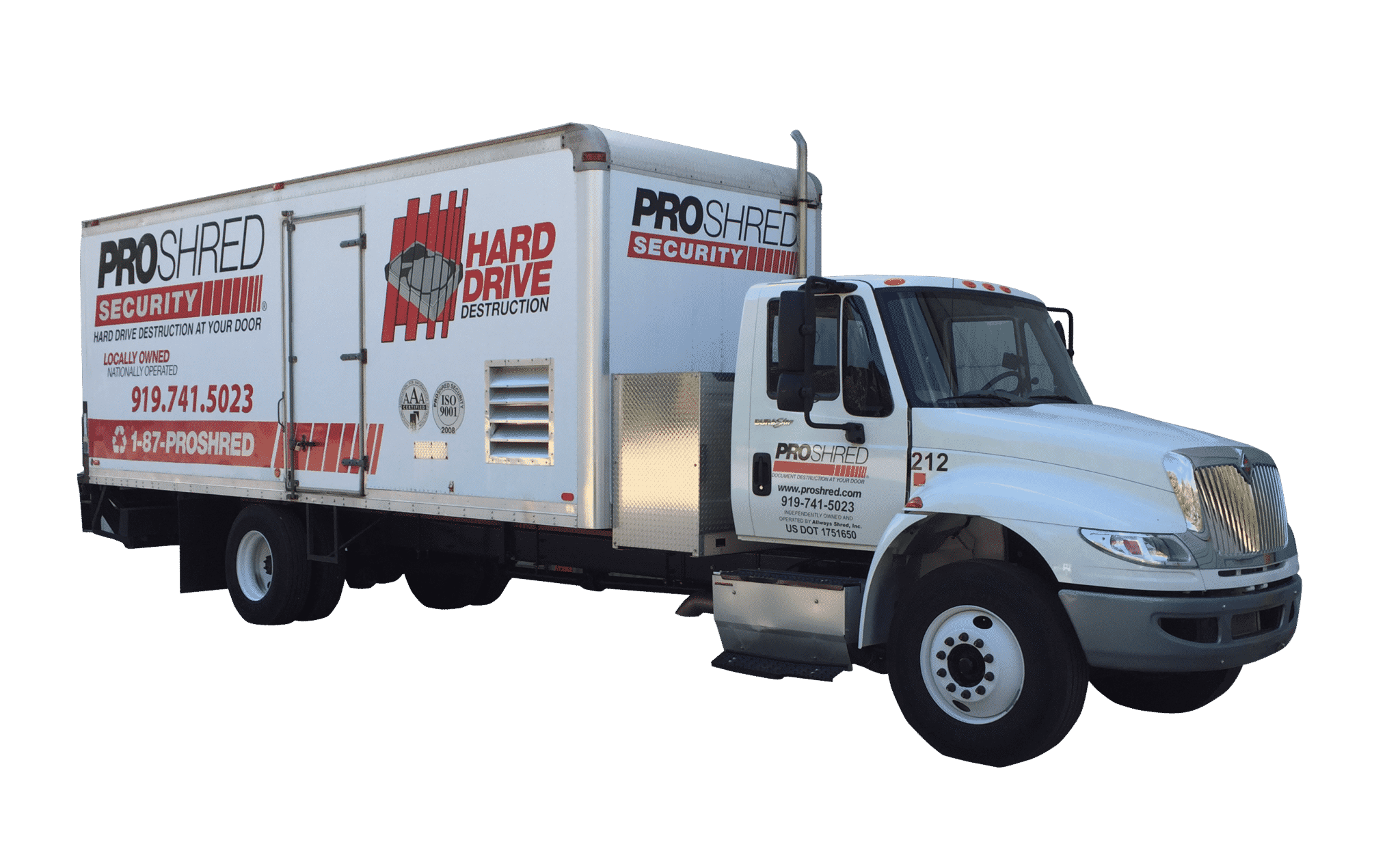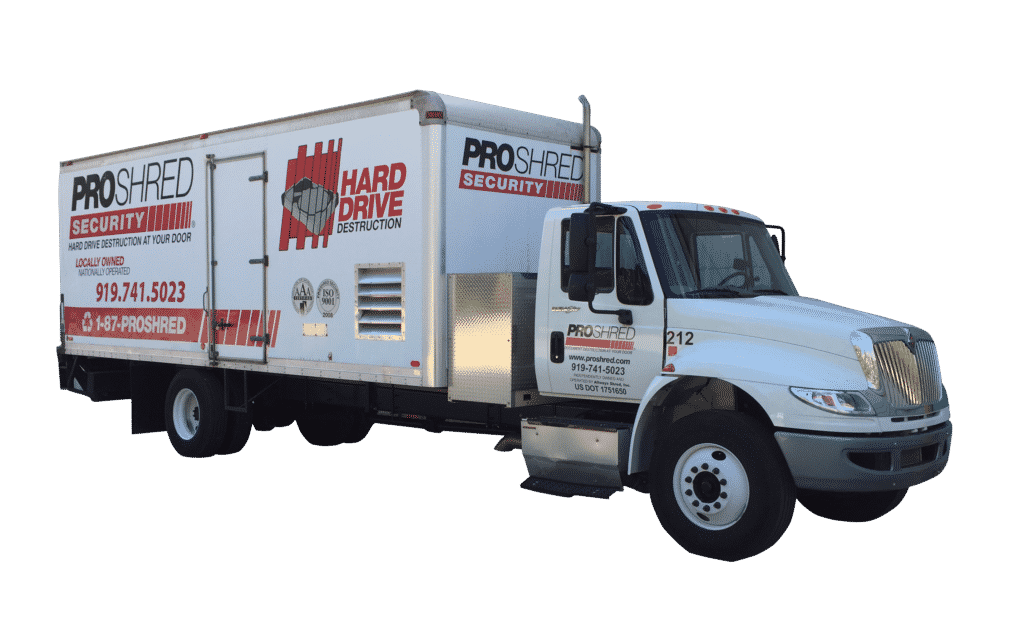 Somewhere at any given moment, someone is a victim of a crime. While we wish this weren't an accurate statistic, crimes can and do happen. One of the fastest-growing crimes of late is identity theft. Personal information like social security numbers, bank account numbers, and credit card information are all subject to scammers and identity thieves when stored on hard drives at work or personal devices at home.
As the advances in technology keep many of us updating our mobile devices every year, so have the enhanced schemes criminals use to try and steal our information. Virus, malware, and clicking on a link that says you've won 10 billion dollars from a make-believe country are no longer the only ways thieves steal personal data.
Here, we will look at why your Raleigh business should use the services of professionals like PROSHRED® for the safe removal of no-longer-needed documents and hard drives to protect the sensitive data of employees and customers.
Improper Data Destruction Could Lead to Data Breaches
If your small business is getting new IT systems, moving locations, or needs more space, it's a perfect time to recycle outdated and unused computing systems. While erasing, wiping, or degaussing old hard drives yourself may seem viable, technological advancements have made it easier for those wanting to steal your information even more straightforward. However, it is still possible to recover previously erased data with simple data recovery software in many situations.
Certified hard drive disposal is the only form of data removal that is 100% guaranteed. With certified data destruction, all files are permanently deleted and then destroyed. Unless your business uses professionals to destroy your hard drives, you can't be sure your sensitive data is permanently gone. A recent MIT study was conducted, and researchers recovered nearly 93% of the information deemed "deleted" from these hard drives.
Ensure Compliance with Data Protection Laws
Critical privacy legislation such as HIPAA and FACTA mandate that specific actions be carried out to secure sensitive information. Confidential data must be securely destroyed under these regulations to protect your clients and patients adequately. A detailed information destruction program guarantees that you cover all areas of your business records and that nothing falls by the wayside.
At PROSHRED® Raleigh, we'll securely destroy more than just your hard drives. Our media destruction services include devices like smartphones, tablets, and laptops, so you'll know your data is secure. With many organizations now moving to handheld devices to gather sensitive data, knowing personal data is safe when updating to new devices and systems because your business's use of professionals can give your business an added layer of security.
Protects the Environment
PROSHRED® Raleigh is serious about protecting the environment, so we only partner with certified recycling providers and comply with state and federal electronic waste regulations. We send all electronic materials to recyclers specializing in electronic recycling for further processing after all data has been removed. We will even take those heavy computer monitors that have been sitting in a back closet for ten years or more. We care about the environment just as much as our clients!
Additionally, if your business uses papers and forms to collect sensitive information, we offer locked onsite containers to store paperwork that is no longer needed. This paperwork will be kept secure until one of our dedicated team members picks up the container and shreds the documents in one of our on-site trucks.
Ready To Start the Hard Drive Destruction Process?
When it comes down to it, hard drive destruction is serious business, and not having the right team can cost you time and money. With our destruction solutions, you can free up space (like a closet) you've been using to store unused hard drives and use it for more practical purposes.
When you allow the team at PROSHRED® Raleigh to help destroy your unwanted hard drives and other electronic media, our shred process is completed at your location in a timely manner, with little distraction. In addition, through the use of our advanced, specialized mobile shredding trucks, our customers are encouraged to watch the process firsthand for peace of mind. We are committed to delivering professional hard drive destruction services backed by knowledge and skill that are the highest in the document destruction industry.
Lastly, hiring the experts at PROSHRED® Raleigh means taking the necessary preventative measures to protect your company and customers from data breaches and information theft. It can be very stressful and financially difficult to recuperate from information loss, so don't let it happen to your company. Call us today to set up an appointment!