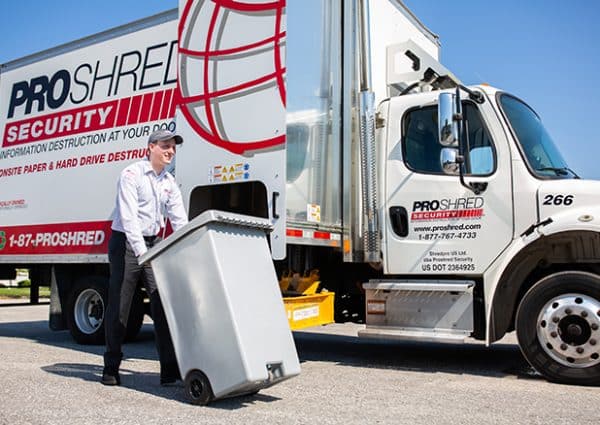 Did you know that depending on your industry or branch of the government, your organization falls under a certain shredding security level? Businesses and government agencies have specific privacy laws and general security protocols they must comply with in order to protect the information of their employees and their organization's confidential work.
How do you know you're doing enough when it comes to how you handle your obsolete confidential documents? The first step to ensuring that you are practicing the proper protocols is to know what shredding security level your organization requires.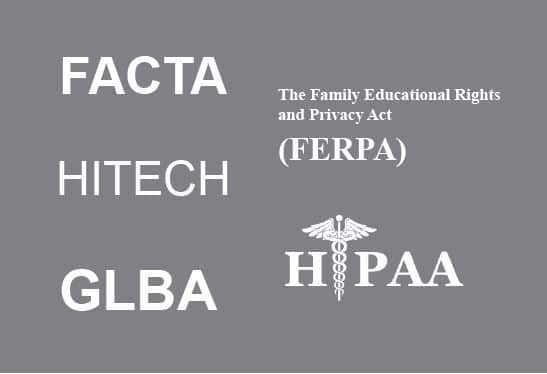 What are the different Shredding Security Levels?
As a compliant and capable shredding provider, the team at PROSHRED® Seattle follows the guidelines that the German Institute of Standardization has set for shredding levels. These DIN levels (the acronym coming from the original German name of the institute) have many tiers to them, with each specifying a certain protocol for security. The DIN 32757 illustrates what should be the standard for paper, and breaks down the types of security for certain documents into seven levels; we'll discuss the main three here.
Strip Cut: Level P-2
This type of paper shredding encompasses what many store-bought shredders are capable of, where the shredding equipment creates paper strips that are around 7/32" wide and as long as the document that is being shred. With this level of security, an 8.5" X 11" sheet of paper would be shredded into 39 particles or strips, which can then be disposed of through recycling or another preferred waste facility. This basic shred is suitable for general documents that don't contain sensitive information, as the shredded information can still be recovered by anyone with the patience to piece the paper strips back together.
Cross-Cut: Level P-2 and P-3
Cross-cut shredders create a shred size that is incredibly difficult to re-assemble. Shreds at a Level P-3 mean an 8.5" X 11" sheet of paper would be shredded into 195+ particles. The document destruction carried out by a high-quality shredder or a mobile shred truck is between P-2 and P-3 because the width of the shreds are reliably 5/8th of an inch, which is P-3, but the length of the shreds, which may be as long as 1-2 inches, is P-2. This P-2/P-3 hybrid shred size is what is most commonly provided by PROSHRED® Seattle and other mobile shredding companies. This hybrid shred size is deemed suitable for sensitive business and financial information.
Cross-Cut: Level P-4
A Level P-4 shred is even more secure. A DIN P-4 shred size means that an 8.5" x 11" sheet of paper would be shredded into 390+ particles. This is the smallest shred size that can be achieved with a cross-cut shredder, and is preferred by government agencies for its highly sensitive material. This shred level is available from PROSHRED® Seattle on request.
Do you need high security shredding?
PROSHRED® Seattle owns state-of-the-art shredding equipment that can shred high security items up to Level P-4. If you're not sure whether your current paper disposal methods are sufficient, call PROSHRED® Seattle. We can develop a customized shred plan that meets your needs and budget.
For high security shredding you can count on, choose PROSHRED® Seattle. Contact us today to learn more: 1-206-258-2900