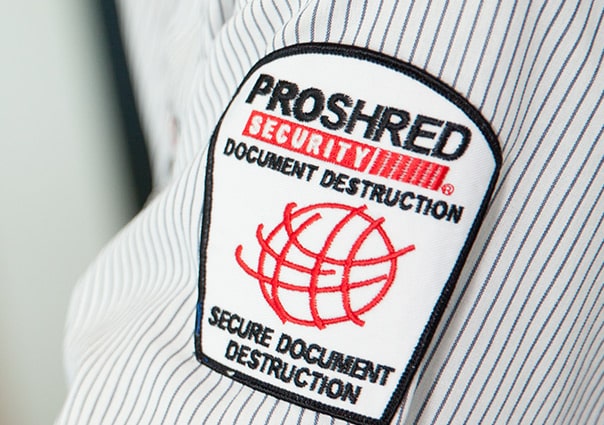 Seattle Scheduled Mobile Document Shredding
With our regularly scheduled mobile paper shredding service, we design a customized security program to ensure that your confidential documents are continually serviced. We don't bind our clients to long-term contracts; we want to earn our clients' ongoing loyalty by providing cost-effective, high-quality service.
PROSHRED® Seattle Security Audit Helps You With Efficiency
We can determine how many executive consoles or other types of secure containers your office needs. This is usually determined by the layout of the physical space, the amount of employees working in the surrounding area, and by estimating the amount of confidential and regular documents your office needs to throw away or destroy.
Affordable With No Hidden Charges
This service is very affordable. Unlike many of our peers, PROSHRED® Seattle has no hidden fees; No container rental charge, no fuel charge, no mileage charge, no recycling rate adjustment charge, no stop charge, no management charge, no service charge, no traffic congestion charge, and no per minute charge. These hidden charges can really add up!
Developing A Destruction Plan That Works For Your Business
Whether you have one employee or thousands, we develop a plan for document shredding service on a daily, weekly or monthly schedule that best meets your needs. Once your program is established, our staff and internal software systems ensure a timely and consistent on-site shredding service.
100% Woman Owned Local Company
PROSHRED® Seattle is locally owned and managed.  We are the only 100% woman-owned mobile shredding company in Washington state.
NAID AAA and ISO Certified Company
We are the only mobile shredding company in the country to be both ISO 9001-2015 and NAID AAA certified. These difficult to attain certifications demonstrate to our clients that we take the security of our clients' material very seriously, stress reliable service, and strive to constantly improve our processes.