October 31, 2023
How PROSHRED Seattle Can Help Keep Government Agencies Secure
Ensuring that confidential documents and records are disposed of properly is a critical aspect of security in many industries, but it's highly critical for government agencies. These agencies at all levels handle vast amounts of sensitive information daily. This data can range from classified documents to personally identifiable information (PII), financial records, and more. Any breach or mishandling of such data can have far-reaching consequences, including the risk of national security threats, identity theft, and legal liabilities.
To safeguard against these risks, agencies need to have robust document management and destruction processes in place. Secure document and uniform shredding are fundamental to these processes. It ensures that confidential documents and government-specific products are permanently and irretrievably destroyed, preventing any unauthorized access to sensitive information. This is where PROSHRED® Seattle comes into play, offering shredding for government agencies through services tailored to specific needs.
The Benefits of Secure Shredding
Compliance with Regulations: Government agencies are often subject to strict regulations and compliance requirements regarding the handling and disposal of sensitive information. Professional document shredding services provided by PROSHRED® Seattle can help government organizations meet these requirements, minimizing the risk of fines and legal consequences.
Enhanced Security: Professional document shredding ensures that documents are destroyed beyond recognition. This significantly reduces the chances of data leaks and unauthorized access. With our team, you can trust that your sensitive data is disposed of securely and professionally.
Efficient Resource Management: Managing and disposing of documents internally can be a resource-intensive process for government agencies. Outsourcing the shredding process to experts allows government organizations to focus their resources on core activities, saving time and money.
Environmentally Friendly: In line with environmental sustainability goals, PROSHRED® Seattle employs eco-friendly shredding practices. After shredding, the paper waste is recycled, minimizing the environmental impact and aligning with government sustainability objectives.
Customized Solutions: We understand that different government agencies have varying shredding needs. Whether it's regularly scheduled shredding, one-time purges, mobile shredding, or high security shredding we offer tailored solutions to suit each agency's unique requirements.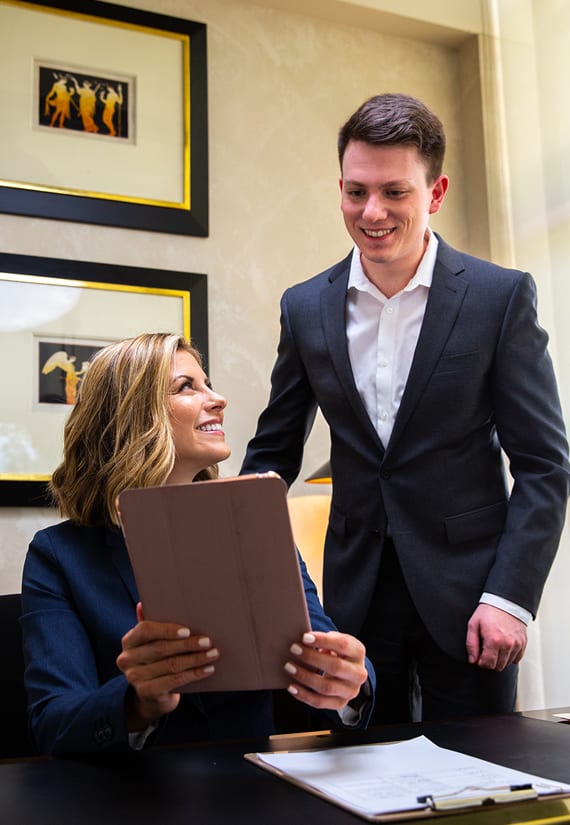 Service Options
Aside from documents, government agencies have a range of items that require thorough shredding to protect their information. At PROSHRED® Seattle, we specialize in shredding services for the following:
Mobile Shredding, Including the Option of High Security Shredding
We know security is a top priority for a government agency, which is why we offer both regular mobile shredding and high security mobile shredding services. While most government documents are satisfactorily destroyed using traditional mobile shredders, a small percentage of government documents contain highly sensitive information that necessitates destruction to an unusually small shred size. To satisfy high security shredding requirements, we use a mobile shred truck that has two industrial shredders inside. With this truck your documents are shredded twice, resulting in a very fine shred.
Drop-Off Witnessed Shredding
Government agencies can deliver items to be disposed of to our office, and they can stay to witness the shredding for added security and reassurance. The items will be shredded right in front of them, making sure the documents are thoroughly destroyed.
Product Destruction
We offer a safe and secure shredding process for agency products that are no longer needed or need to be discarded. Our mobile services include uniform shredding for any government-branded clothing, as well as shredding for ID badges and security cards. The loss of these items can result in data breaches that are just as severe as the loss of documented information, making it vital for them to be properly destroyed.
Mixed Media Shredding
The use of digital platforms and data storage is a dominant medium in the business world, as well as within government facilities. Wiping the data off of tapes, CDs, and audio tapes won't completely prevent unauthorized access to information. For this reason, we offer both on and off-site Mixed Media shredding. Through secure shredding, we'll ensure your data is properly destroyed.
Hard Drive Shredding
Computers can store plenty of crucial information for a government agency, which is why hard drive shredding is necessary to keep data out of the wrong hands. Your hard drives are collected, and the serial numbers are recorded before we shred them thoroughly in a plant-based shredder. You can have peace of mind that your data cannot be accessed anymore.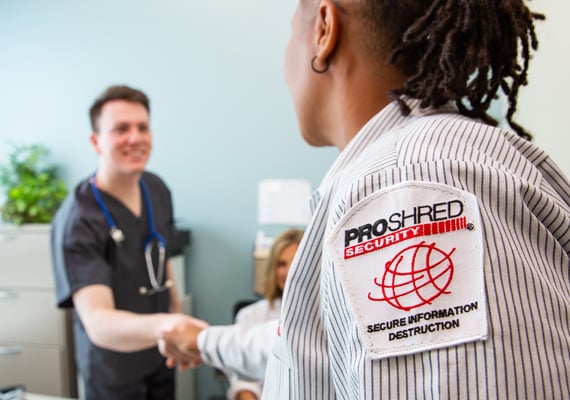 PROSHRED® Seattle Prioritizes Your Security
Shredding for government agencies and the destruction of government-branded products are not just necessities; they are absolute imperatives in today's data-driven world. Ensuring that sensitive information is properly disposed of, and that data cannot be misused is crucial for national security and regulatory compliance.
PROSHRED® Seattle stands out as a trusted partner for government agencies seeking uniform shredding and document destruction solutions. We have a commitment to security, compliance, and efficiency, along with a dedication to environmental sustainability. Contact us today for more information, or to schedule a shredding service.