October 20, 2021
What You Need to Know About Student Record Shredding
Aside from arguably the medical sector, the education field is the biggest area of concern for data protection and confidentiality. With millions of students in school at some level every day of every year, such institutions have a big duty to protect their information from unauthorized persons.
Not only are administrators at these institutions responsible for protecting every student's confidential information, they are also charged with disposing of it properly according to the law. This blog takes a look at the responsibility of Seattle schools and universities to securely destroy student records, and how they can use the services of a professional document destruction company to keep faculty, staff, and student information safe.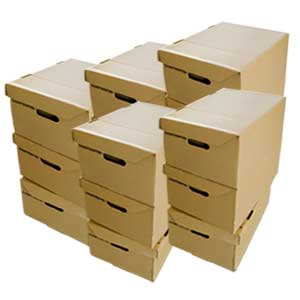 Student Record Shredding is Required by Law
Seattle colleges, universities, technical schools, and even elementary and high schools have a legal responsibility to take care of the personal confidential information they possess. Students and their families have a right to expect that this information will be kept safe and secure from prying eyes and theft.
Even more than a moral and ethical responsibility, protecting your Seattle students from information breaches is the law. The Family Education Rights and Privacy Act (FERPA) and the Fair and Accurate Credit Transactions Act (FACTA) both address issues of student privacy. If schools do not properly destroy and dispose of student records that are no longer necessary, they can face fines in excess of $1 million. Even worse, a school's reputation can be seriously and permanently damaged by failing to abide by these regulations.
Secure Shredding is the Best Way to Destroy Student Records
The best way to handle destruction and disposal of confidential information is to secure the services of a professional Seattle document shredding company such as PROSHRED® Seattle. We provide efficient, fast shredding services that can save you money as well as ensure that your educational institution remains completely in compliance with the law.
Document destruction is best handled by bonded security professionals, and with the proper procedures and equipment to make sure that old files are completely disposed of. In addition, a good service will then recycle used paper into new products.
How PROSHRED® Seattle Student Record Shredding Works
Many document destruction services offer a variety of solutions for any Seattle school's information destruction needs. Many institutions prefer on-site shredding services. If you choose this option, a service like PROSHRED® Seattle will arrive at your business with large trucks that contain state-of-the-art document destruction equipment. The files you designate will be moved to the truck by one of our Customer Service Professionals, and you can observe the entire process through closed-circuit monitors. This allows you complete control over the process and gives you the peace of mind of knowing your files containing confidential student information have been completely and thoroughly disposed of.
If you think the services of a qualified Seattle document destruction company may be right for your educational institution, PROSHRED® Seattle is here to help. Feel free to get in contact with us today for answers to all of your questions, or to schedule your first appointment.