June 12, 2023
What Is Mixed Media and CD Shredding Service?
Mixed media shredding is a professional service used for the secure disposal of paperless files and digital hardware for sensitive information pertaining to businesses, their staff, and clients. Depending on where you go, services can be broad and cater to any kind of mixed media, or they can be specific, such as providing backup tape destruction or hard drive shredding. The services may be on-site or off-site, with professionals taking the devices you need to dispose of and destroying them efficiently and discretely.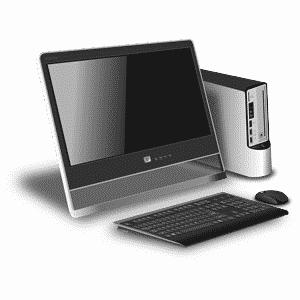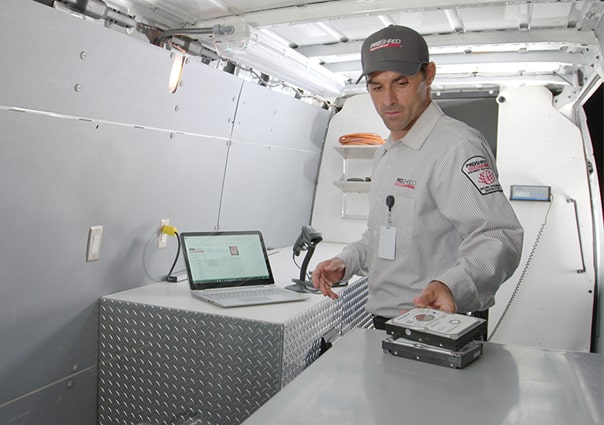 Why Do Businesses Need Media Shredding Services?
With the digitization of sensitive information in the business world, more security is necessary for the destruction of that information. When files need to be thrown away, or systems need to be upgraded and replaced, a simple information wipe or disposal still poses the risk of data leaks. Wiped devices still have the potential of being hacked into and having data stolen, which is why thorough destruction and disposal are vital.
There is also the matter of the industry you work in having regulations for the protection of the business and customer data. Data breaches are a significant setback for a business, causing damage to their reputation often with steep insurance costs. By using a professional shredding service, you can ensure your devices are completely wiped clean and destroyed, with a proper shredding process and a certificate of destruction. This reduces liability risks for you and the company and helps to protect your business' good standing with your clients.
What Counts As Mixed Media?
Mixed media consists of a variety of items that are used for digital information and storage. Items can range from something small like a flash drive to something more extensive, such as a computer hard drive. Types of mixed media include:
CDs
DVDs
Hard Drives
Flash Drives
Floppy Disks
Zip Drives
Backup Magnetic Tapes
Audio/VHS Tapes
These types of mixed media have complex information stored in them, which requires more than simply clearing them. If you have devices such as these in need of disposal, look to a professional shredding service in order to make certain your sensitive information is destroyed.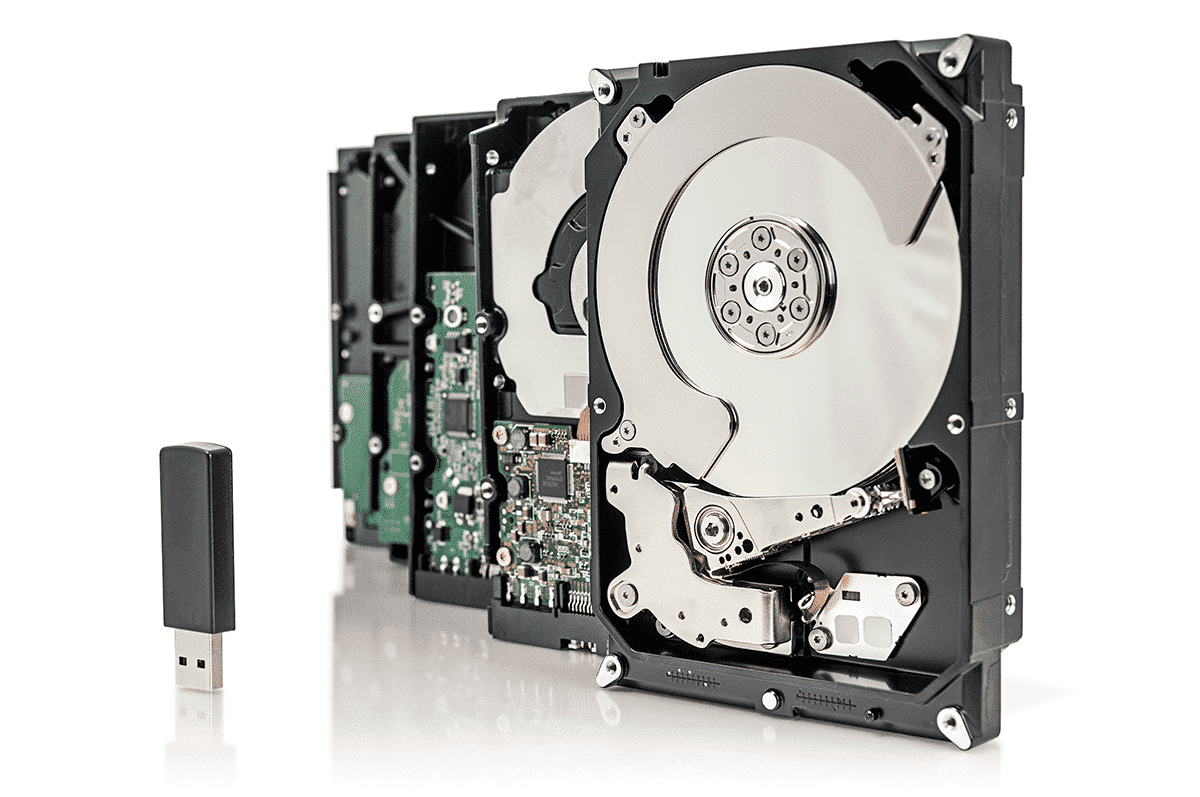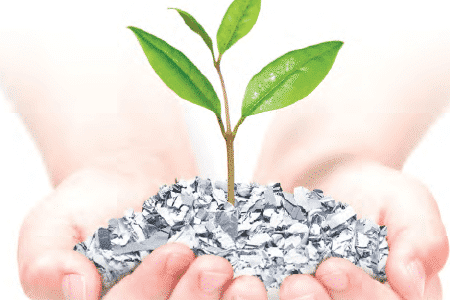 Environmental Benefits of Shredding
A benefit of using a shredding service for your mixed media is that it is an environmentally friendly option. Simply throwing away devices like hard drives and tapes not only leads to data breach risks but an abundance of e-waste.
With a shredding service, the materials left behind after disposal can be given to recycling centers specialized in metals and electronics, rather than sitting in a landfill. You can be assured that your media has been properly disposed of, while also providing a service to your community and the environment.
What PROSHRED® Seattle Can Do for Your Mixed Media
Whether your business needs a CD shredding service or backup tape destruction, PROSHRED® Seattle is here for your shredding needs. We offer hard drive shredding, as well as general mixed media shredding to our community. Our locally owned and operated business is here to help you find the shredding program for the digital files you need to dispose of. We are here to ease the worry of personal information and confidential files being breached and to provide transparent service to our clients.
Mobile and Drop-Off Services
We offer mobile and drop-off shredding services at your convenience. With our mobile services, a mobile shredding truck will come to your location to provide convenient hard drive destruction or other media shredding. From there, you can watch our shredding process, and receive a certificate of destruction afterward for full confirmation. The process leaves little to no interruptions to your work and gives you peace of mind that your media is in good hands.
No Hidden Charges
There are no hidden fees to our mobile service or any other service, which sets us apart from other shredding companies. Costs are upfront, with no charges for factors such as fuel, mileage, or traffic congestion. You can have your mixed media taken care of, without the concern of being surprised by your bill.
Electronic Waste Recycling
PROSHRED® Seattle provides mixed media shredding services that are not only efficient and secure, but also environmentally responsible. As a locally owned business, we take pride in working with our community. With the help of local recycling partners, we comply with federal and state regulations to recycle the e-waste from your mixed media disposal. You will have peace of mind that your information is protected, as well as the assurance that something like a CD shredding service or a backup tape destruction service is contributing to eco-friendly recycling.