March 18, 2022
What is Purge Shredding?
One-time document cleanouts, more commonly known as purge shredding, is the process of shredding a large number of documents, files, and other materials at once. For businesses that have never used a shredding service, purge shredding is a great way to clean up the mountains of old paperwork that may be taking up valuable office space. Businesses appreciate the results of using purge shredding service, which includes having a cleaner and more organized office and knowing that their obsolete confidential material has been securely destroyed.
Whether a small office filled with confidential paperwork or a large warehouse filled with outdated documents, our team is able to efficiently handle the assignment. Our state-of-the-art mobile shredding trucks make quick work of document destruction, shredding 300 lbs of documents in 5 minutes.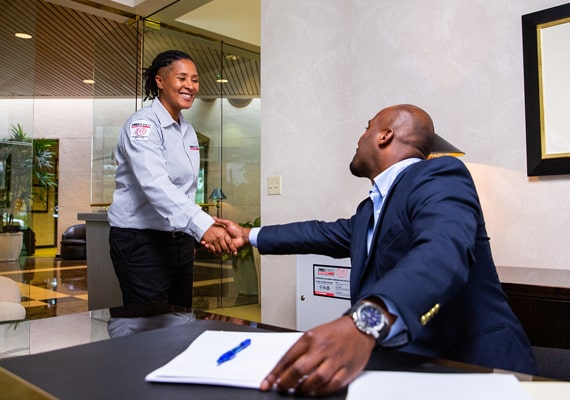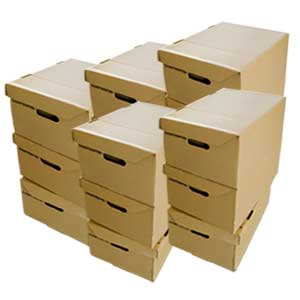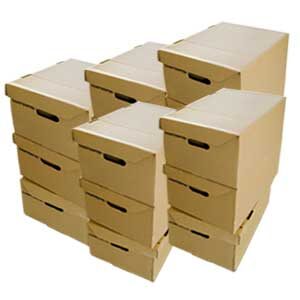 The first and most common reason for one time purge shredding is when a business is moving or closing down. In these cases, there is often a large amount of confidential information that needs to be destroyed quickly and securely before leaving your old office.
What are the benefits of purge shredding?
Purge shredding has many key benefits that businesses need to consider. First and foremost, purge shredding is a great way to protect your confidential information. By securely shredding your old or outdated documents, you're ensuring that your company's information is being kept safe from prying eyes.
Purge shredding is also a great way to keep your information organized. When you have old paperwork taking up space in your office, it can become difficult to find important documents when you need them. By regularly shredding your files, you can make sure that your office is always kept clean and organized.
Finally, purge shredding can help your business stay compliant with data security laws. By securely destroying all of your old documents according to these security laws, you can prevent unauthorized access to your confidential information. At PROSHRED®, we ensure that all of our services are compliant with state and federal privacy regulations, so you can be assured that your information is being handled correctly.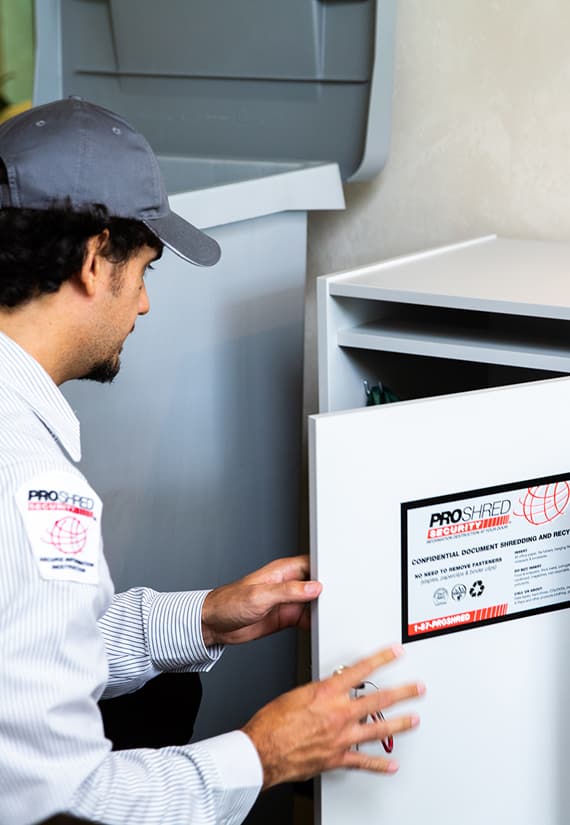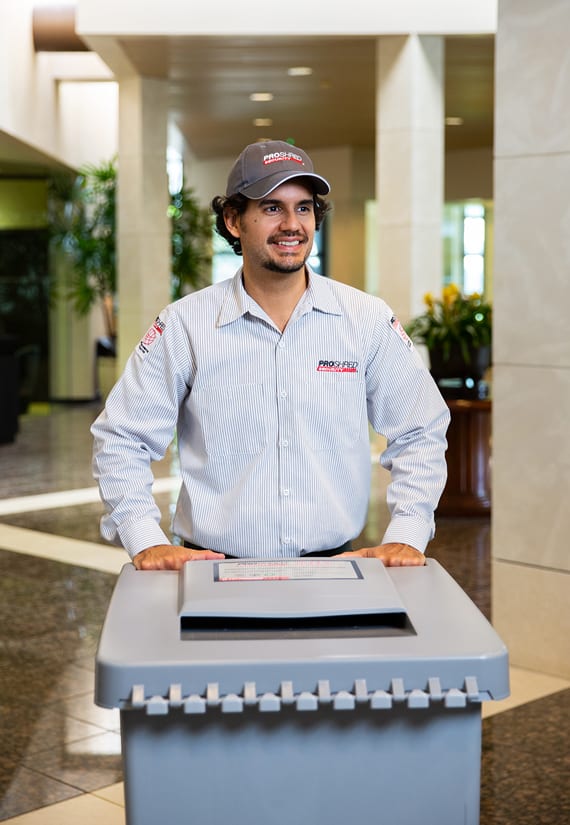 What is on-site purge shredding?
At PROSHRED®, we're committed to bringing you affordable and convenient shredding services. To accomplish this, we offer on-site shredding and drop-off locations that are designed to fit your company's needs. While both options are useful, there are major differences that may affect your company's shredding plans.
On-site shredding offers unparalleled convenience by bringing our services directly to your location. Using our mobile shredding trucks, our team will securely shred your documents without the need to transport them to a separate location. Our trucks are also equipped with built-in monitors, so you can watch in real-time your documents being destroyed by the shredders on the trucks. As a final touch, we offer a Certificate of Destruction after each service, so you have legal proof that your documents were destroyed by a professional shredding company.
If you're looking for a more affordable option or you don't have a large number of documents to shred, you may want to visit one of our drop-off locations. Our drop-off locations follow strict chain-of-custody procedures that are designed to protect your documents until they can be securely destroyed. For the best experience, call ahead to learn more about our drop-off shredding options.
Where can you get professional purge shredding services?
PROSHRED® is one of the leading providers of purge shredding services in the United States. With more than 30 years of experience, we're committed to providing secure shredding services to every business in the Seattle metropolitan area. Our team is fully trained and equipped with the latest technology, so your documents will be handled in accordance with all applicable state and federal privacy laws.
If you're looking for a professional and reliable purge shredding service, PROSHRED® is a perfect choice. To learn more about our services, contact us today to get a free quote.