April 20, 2022
How To Protect Your Company's Data in a Hybrid Workplace
Location flexibility is one of the benefits of remote working. However, working from home brings forth data security issues. For example, employees might carry confidential documents to public locations or use unsecured Wi-Fi networks, which risks the company's data. Devices moving in and out of the company's networks are prone to malware, too.
In this blog, PROSHRED® Raleigh offers the top five most helpful tips on protecting your company's data in a hybrid workplace. Let's get started!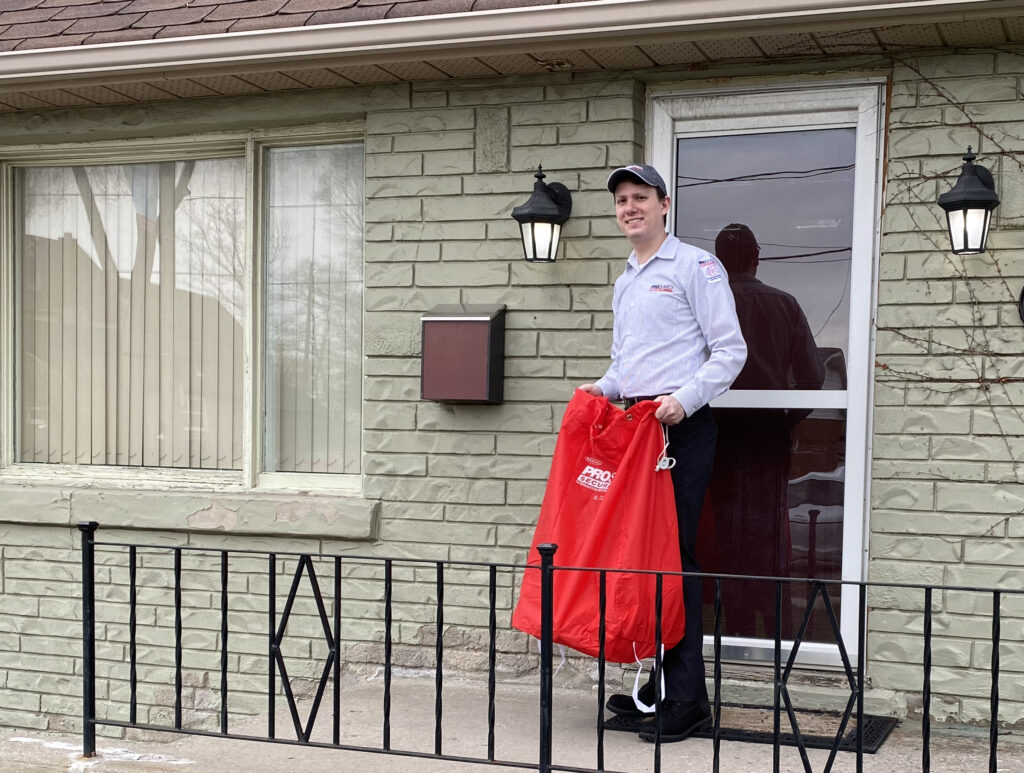 Educate Your Workers on Data Security Policies
Many workers are unaware of the data security policies and practices needed to support a hybrid workplace. Thus, it's time you developed a clear set of policies covering a wider range of areas, like social engineering, remote access procedures, and password hygiene, to name a few.
Also, it may be beneficial to seek the services of a secure document destruction service. This is where sensitive data items are collected and disposed of securely to avoid identity theft and breach of data. Ideally, your workers should protect the company's data by complying with all applicable data privacy laws between destruction visits as well.
Use A Consolidated Communication System
In a hybrid workplace, you're unlikely to maintain good communication with both the remote and physical teams. You can solve this issue by using a consolidated communication system.
It ensures everyone in your company uses the same communication platform. For example, you might prefer to use Microsoft Teams, where everyone is given a personal Microsoft account.
A consolidated communication system ensures an efficient and smooth communication process. It makes it easier to check documents' security and privacy settings. Your employees don't have to shift from one platform to another, hence, reducing the risk of data breaching, lost files, and other data security threats.
Secure Data in the Cloud
Most cloud service providers have worked had to improve their security standards in recent years. Therefore, more businesses feel convinced about storing their data in cloud repositories. Also, most cloud providers provide end-users with measures to help them safeguard their company's data. But despite these improvements, protecting your company's data is ultimately your sole responsibility.
Therefore, ensure your company's unstructured data is accounted for and always monitored for suspicious activities. Remember, most cloud-based accounts are in the public domain. So, use a multi-factor authentication process or a strong password policy to prevent unauthorized access. And always ensure to encrypt all your company's data, both in transit and at rest.
Use An Effective BYOD Policy
Most companies use a Bring Your Own Device (BYOD) policy. Currently, digital devices go from work to home and back. Often, they might function as workers' personal laptops! So, if the devices aren't properly secured, your company's data might be at risk.
Please ensure every employee understands how to handle cybersecurity on their laptops and smartphones. Small businesses might solve this challenge by using an effective BYOD policy. All mobile devices holding the company's data should have security software.
Hire Secure Shredding Services
It's your role to protect your client's information by backing it up and preventing unauthorized access. Keep the documents for long, not indefinitely. Failure to comply might lead to criminal charges and unlimited penalties under the Data Protection Act.
You might need to destroy an outdated company or customer's information at times. You should contact us for top-rated home office shredding services that ensure all the information is properly destroyed. This includes invoices, personal documents, letterheads, and photocopies.
Failure to properly destroy these documents might result in unwarranted marketing, ID fraud, and unauthorized access to your business. At PROSHRED® Raleigh, we shred your materials right on-site and then transport the refuse to a trusted local recycling facility for final disposal. All our crew are professionally trained and use highly secured vehicles to ensure that your files are in safe hands.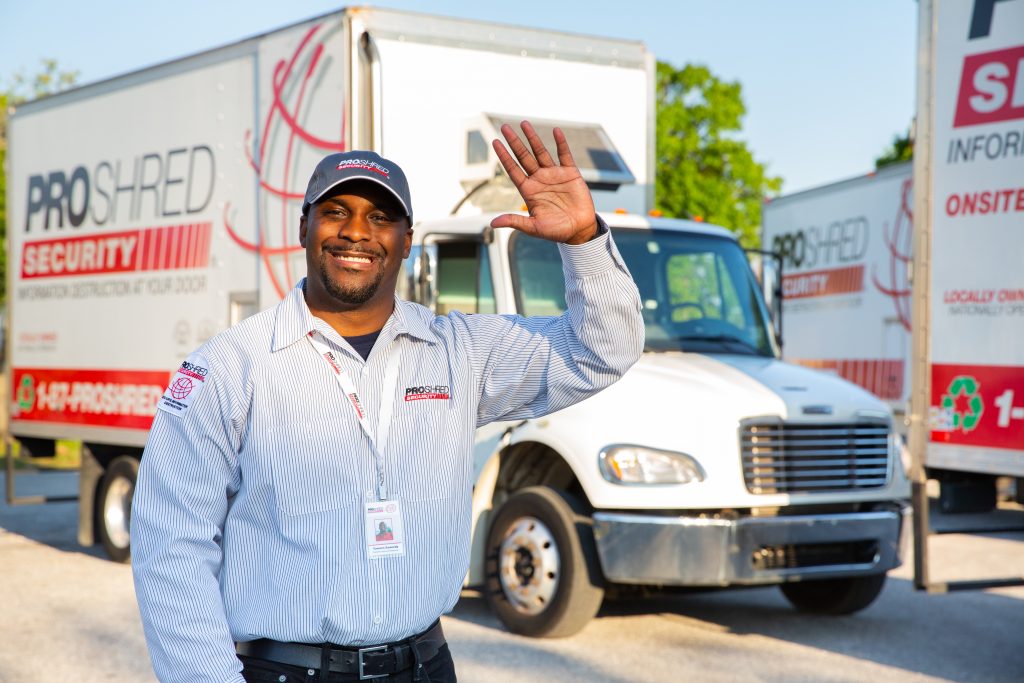 Protect Your Business with Services From PROSHRED®
Whether you run a small business or have remote employees, keeping your business's data secure is beneficial. Allow PROSHRED® Raleigh to shred your sensitive documents securely.
Our secure document destruction service collects and shreds any document containing sensitive data, business records, financial information, and contracts to avoid identity theft and data breach.
We also offer a hard drive disposal service that destroys the entire hard drive by shredding platters into small pieces. It makes it challenging to reconstruct the data or media. Contact us today for the best document security services that ensure your confidential information remains confidential.