Business Shredding
Today, businesses of all sizes are affected by privacy legislation and must take reasonable measures to protect against unauthorized access to confidential information. PROSHRED®'s on-site business shredding and recycling service provide businesses with one of the most secure, convenient, cost-effective and environmentally friendly methods available for destroying confidential documents to safeguard private information, maintain legislative compliance and avoid breach-of-security situations that might result in negative publicity.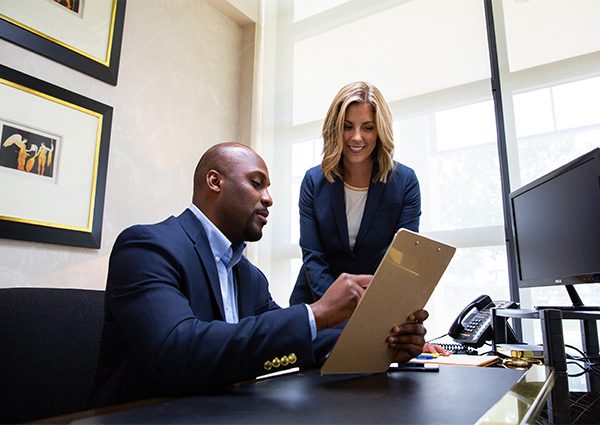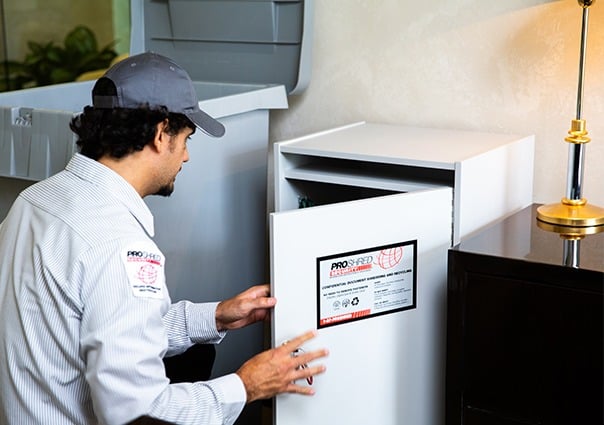 Secure Business Document Shredding
Above all, PROSHRED® is a security company. On-site corporate document shredding—one of the most secure systems for sensitive materials destruction—is our sole business, our passion. With more than two decades of trusted in-field experience, and ISO Certified by NSF-ISR to guarantee the highest standards in quality and service, we offer one of the most secure and professional business paper shredding services available in America.
Why On-Site Shredding Is Better?
Our business document shredding system ensures the "chain-of-custody" of your documents is never broken. Unlike off-site/take-away shredding or recycling services, we shred your paper right on-site, significantly reducing your security risk. We also provide you with a Certificate of Destruction, confirming and documenting the disposal and elimination of your materials. We do not leave your premises until every piece of your confidential paper is permanently destroyed.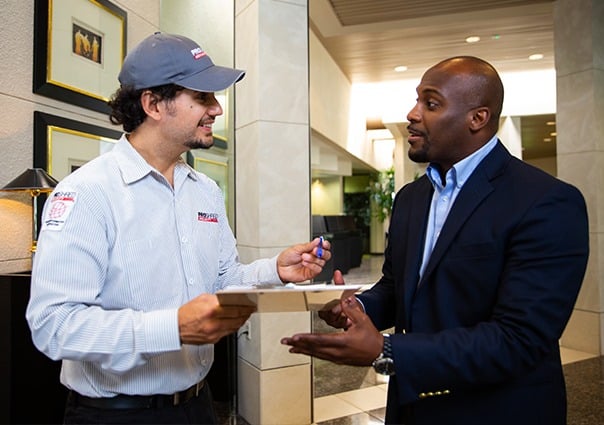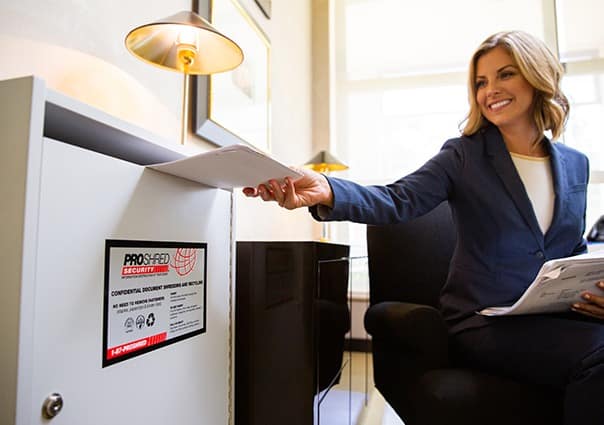 Convenient Business Shredding
With our free security consoles strategically installed at your facility, employees conveniently discard confidential information without the worry of having to use messy, time-consuming office shredders. And there is no need to remove staples or paperclips—simply insert the paper into the console and PROSHRED® ensures your information is securely destroyed and recycled.
Depending on your needs, PROSHRED® can service your consoles on a weekly, bi-weekly or monthly basis; and in some cases, right on-call. If your needs change, we will gladly adjust our services to your organization accordingly. We offer a variety of locking security containers and consoles to meet all your logistical requirements and make the system as easy to use as possible for staff.
Cost-effective Business Paper Shredding
Our research shows that on-site shredding services cost at least 25% less than in-house shredding systems. By outsourcing your shredding needs, you allow your employees to focus on core business activities, improving overall labor productivity. PROSHRED® pricing is based on a negotiated service frequency, not on weight or time, allowing your organization to accurately budget in advance. With consoles installed at your facility at no charge and our shredding service conducted at your premises, PROSHRED® provides total document destruction security, and thus a very economical security insurance policy.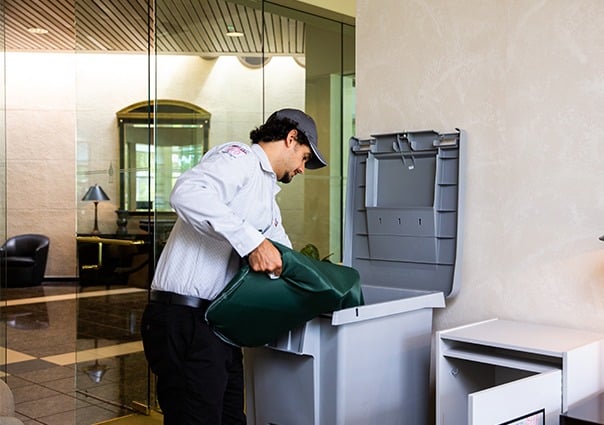 Watch our video about the on-site shredding process