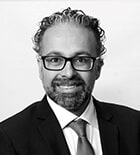 Jeffrey I. Hasham, Chief Executive Officer
Mr. Hasham is the Chief Executive Officer of Redishred. From March 26, 2008 to March 31, 2011 Mr. Hasham served as Redishred's Chief Financial Officer. From March 2005 to March 26, 2008 Mr. Hasham served as Vice-President of Finance for Two Men and a Truck Canada and PROSHRED® Security. Mr. Hasham obtained his Chartered Accountant (CPA) designation in 1999, received his Masters of Business Administration degree from McMaster University in 1996 and his Bachelor of Commerce degree from University of Toronto in 1994. Mr. Hasham volunteers his time planning fundraising events for the American Institute for Cancer Research.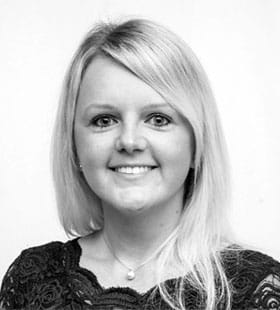 Kasia Pawluk, Senior Vice President of Finance & Acquisitions
Kasia Pawluk was appointed Chief Financial Officer on April 1, 2011. From October 2010 to March 2011 Mrs. Pawluk was Manager of Finance and Administration for Redishred Capital Corp. From September 2007 to October 2010 Mrs. Pawluk worked in the Audit and Assurance practice of Deloitte LLP as a Senior Accountant. Mrs. Pawluk obtained her Chartered Professional Accountant designation in 2010 and her Bachelor of Commerce degree from the University of Toronto in 2007.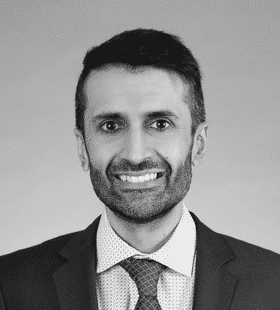 Harjit Brar, Senior Vice President and Chief Financial Officer
Harjit Brar is, as of November 2021, our Senior Vice President of Finance and Acquisitions.  Mr. Brar has also, as of January 2022, assumed the position of Chief Financial Officer ("CFO"), as Mrs. Pawluk, the Company's long-standing CFO, left on maternity leave. Mr. Brar began his career at Ernst and Young in their Assurance practice, and subsequently has held a number of senior financial roles at various publicly listed companies, including those listed on the Toronto Stock Exchange and TSX Venture Exchange.  Mr. Brar holds an undergraduate degree in business administration and is a Chartered Accountant and Chartered Professional Accountant.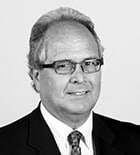 Ron Gable, Executive. Sr Advisor Strategy
Mr. Gable has been Sr. VP Franchise Performance and Operations for PROSHRED® Security since July 2015. From 1990 to 2015 Mr. Gable was Principal Partner at APC Corporate Strategies Inc., a business planning and executive consulting group serving International clients in the global Business to Business Services sector. He has served as a Director on the Board of Mini-Tankers Pty Ltd (Australia).
Francesco Marascia, VP Strategic Initiatives & PROSCAN® Solutions
Mr. Francesco Marascia joined PROSHRED® Security in July 2016 as a National Marketing Director. Mr. Marascia brings over 15 years of experience developing Omni-Channel strategies across a range of industry sectors. He is a marketing professional with a strong emphasis on digital technologies.
Mr. Marascia holds a Master of Business Administration (MBA) degree from Rotman - University of Toronto, a Chartered Marketer Designation (CM) from The Canadian Marketing Association and is an active member of CMC Canada (Certified Management Consultants).