Shredder vs Paper Shredding
There is no better way than PROSHRED®'s trusted on-site shredding service to protect your confidential materials and alleviate liability associated with legislation compliance.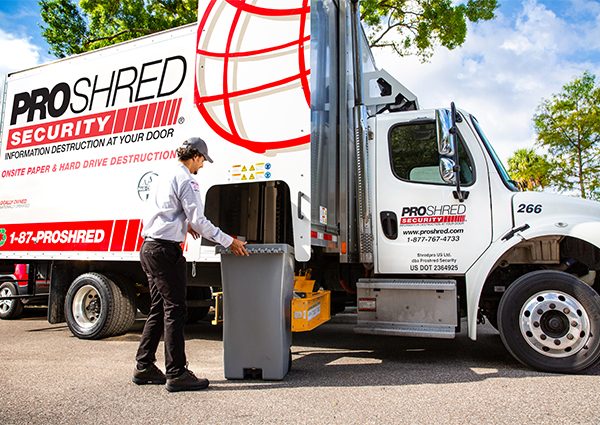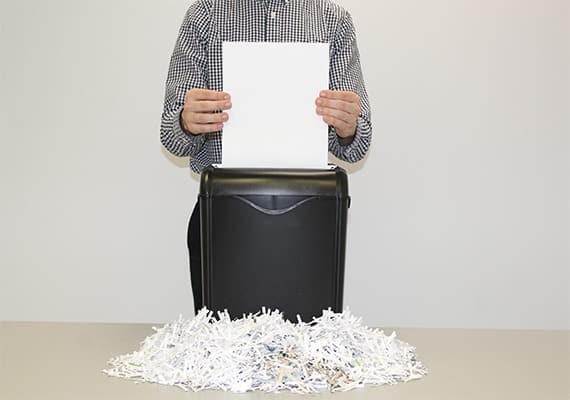 Employees Don't Shred Everything
Staff today are constantly busy and don't have the time nor the desire to shred everything themselves through a slow office shredder.
Employees very often choose not to shred confidential documents, instead, discarding documents into unsecured recycling bins and trash cans.
When shredding in-house, organizations steal valuable employee time away from the primary tasks, which ultimately takes away from driving the company's bottom line.
PROSHRED®'s professional on-site paper shredding service is simple and convenient for employees to use, utilizing locked security containers easily accessible to staff throughout the office.
No Verification of Legislative Compliance
When asked to verify your compliance by federal or state privacy authorities due to a privacy breach, complaint or audit, you will have no verifiable record of regulatory compliance from doing the shredding yourself.
PROSHRED®'s professional on-site paper shredding service provides clients with legally compliant Certificates of Destruction documenting the chain-of-custody and destruction of your sensitive materials.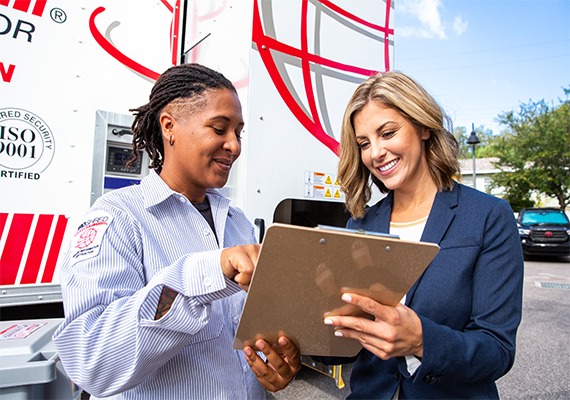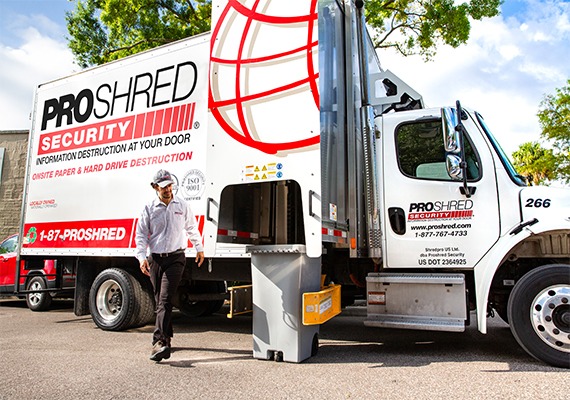 No Adequate Document Security
Office shredders are slow and inconvenient, leaving document security and the choice of whether to shred in the hands of each employee increasing the potential for employee error.
Often sensitive information is left out in the open when the office shredder or staff is busy; increasing the chance of a breach in confidentiality, or worse, leaving the information to be thrown in the trash to avoid the annoyance.
PROSHRED®'s professional on-site paper shredding service provides the most secure system for destroying confidential documents and ensuring 100% of your sensitive material is destroyed at your location.
PROSHRED® offers All-in-One Service
Using office shredders creates an extra step in today's "green" approach by forcing staff to take the shredded material and place it in the recycling bin, or worse yet, the trash stream.
PROSHRED®'s professional on-site paper shredding service recycles 100% of all shredded paper and makes it easy for clients to shred and recycle in one easy step.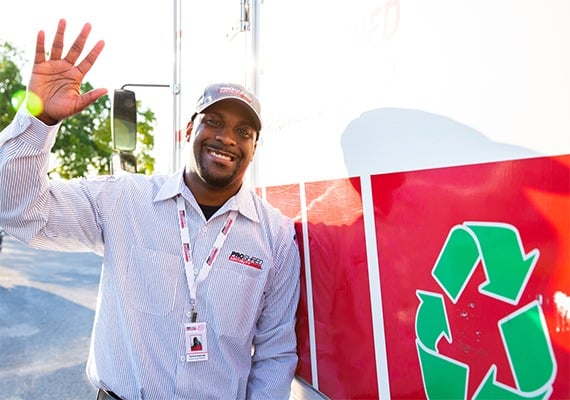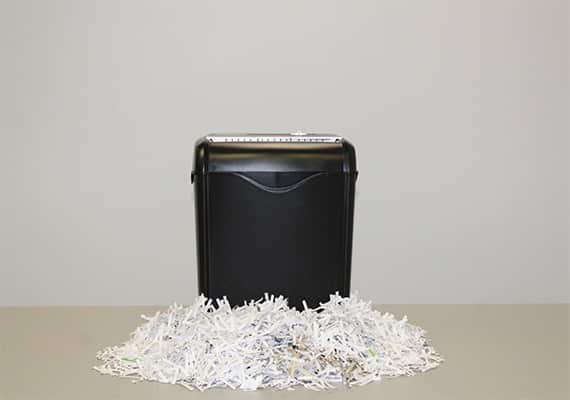 Office Shredders Can't Handle Large Cleanouts
Almost all businesses clean out documents once and awhile, and if left to the time-consuming process of in-office shredding, documents can go left untouched for long periods of time, which further increases your liability.
PROSHRED®'s professional on-site paper shredding service shreds large volumes of paper up to 7,000 pounds per hour and offers both regularly scheduled service or periodic cleanouts of unwanted documents.
Office Shredders Can't Handle All Materials
Confidential information is contained on numerous types of media which office shredders can't destroy.
With paper alone, in-house shredding machines have a tendency to break down and hold up the process of shredding confidential materials, often leaving un-shredded documents in view for unauthorized access.
PROSHRED®'s professional on-site shredding service is capable of shredding Hard Drives,  CDs, DVDs, data tapes and many other types of proprietary materials that businesses must destroy.