Hard Drive Destruction Services
The information businesses store on hard drives is not as safe as you think. The best way to avoid a security breach is to use a hard drive destruction service to ensure confidential and highly sensitive data is uncompromised – including emails, invoices, budgetary numbers, and other internal documents. You can count on PROSHRED® to assure your hard drive will be disposed of the right way.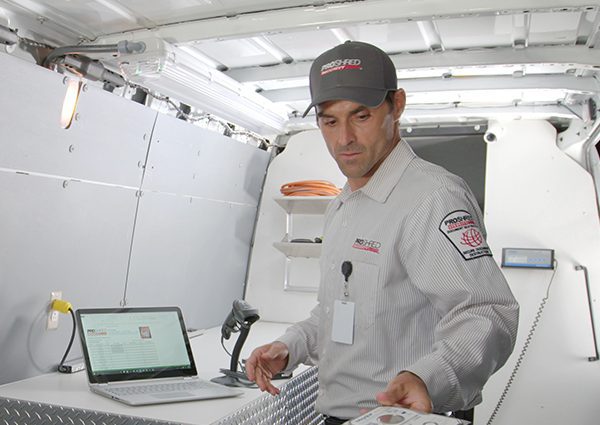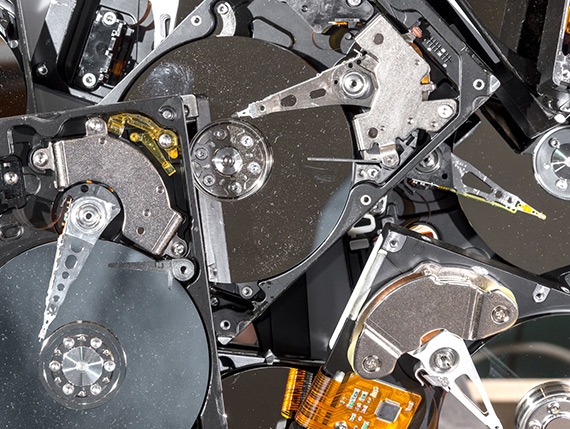 Erasing Data Is Not Enough
Just because the information has been erased from a hard drive does not mean it is free from theft. That data can still be accessed by someone well-versed in information retrieval, which can lead to a major security breach. The only way to ensure your sensitive information cannot be accessed once the hard drive leaves your premises is to use secure hard drive destruction.
Get it Done with On-Site Hard Drive Destruction
With PROSHRED®'s secure and confidential hard drive destruction services, we ensure your hard drives are properly destroyed before being discarded. PROSHRED® offers mobile hard drive shredding for the times you require your hard drives to remain in your custody until they are destroyed. Our experienced staff will come directly to your business to pick up your hard drives and destroy them the right way, allowing you to see the process in action. We also provide a detailed certificate of destruction showing the date and time of the hard drive pick-up.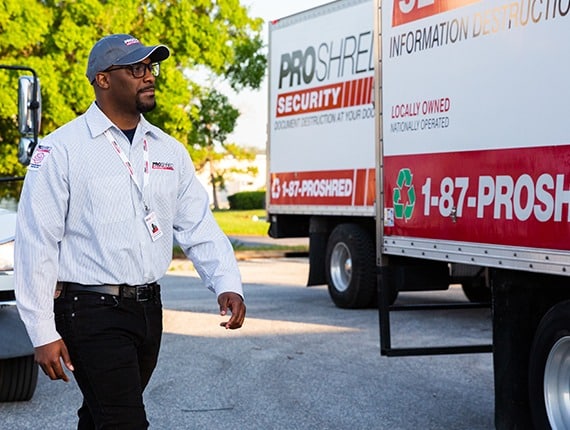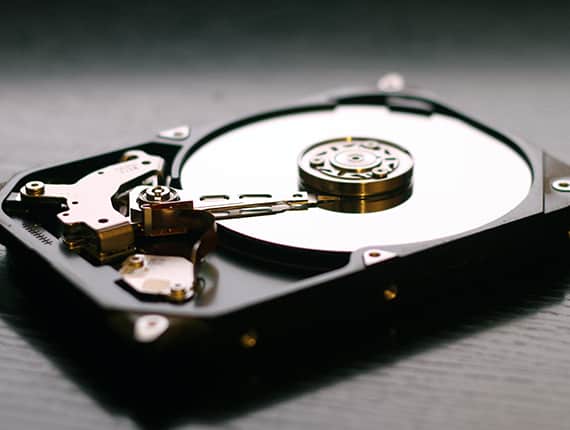 Recycling E-Waste And Complying With Legislation
As part of our environmental stewardship, PROSHRED® is committed to making sure each hard drive is delivered to metal and electronics recyclers for further processing. We only send electronic waste to certified recycling partners that comply with federal and state regulations. Therefore, you can rest easy knowing your information is disposed of safely. Whether you're a law firm, medical facility, financial organization, educational institution, residential location, or any type of small/medium business, having a certificate of destruction ensures the final step in the shredding process for full compliance with privacy laws like HIPPA, HITECH, FACTA, and GLBA.
Our Hard Drive Destruction Process
Watch our video to learn more about our hard drive destruction service, and how we can help your business. Erasing your data is simply not enough.
The best way to destroy a hard drive is to utilize a professional shredding service, like ours. Criminals can still retrieve data from hard drives if you haven't properly destroyed them. Don't take chances with your sensitive data; leave it to the experts at PROSHRED®