On-Site Shredding vs Recycling
There is no better way than PROSHRED®'s trusted on-site shredding service to protect your confidential materials and alleviate liability associated with legislation compliance.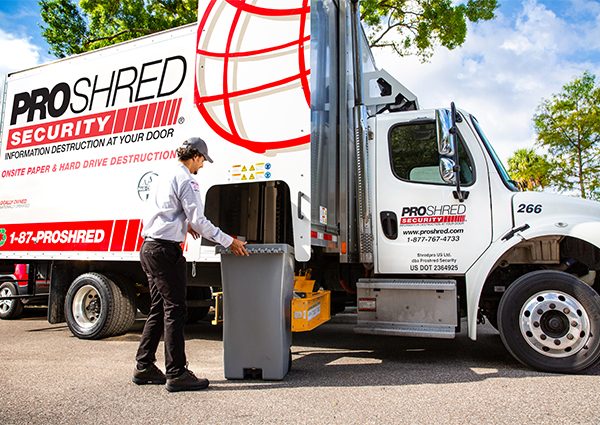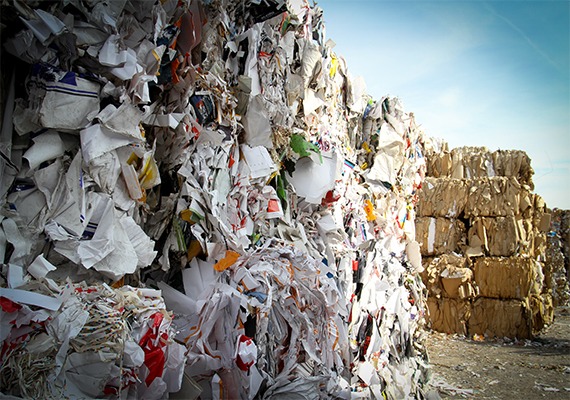 Risks of Recycling
Even less secure than haul-away (or off-site) shredding services, paper recycling programs do not provide organizations with the confidentiality required to meet legislative requirements. There are multiple steps in the recycling process and simply not enough built-in security measures to protect against unauthorized access to confidential information.
If confidential paper is placed in a trash can or recycling bin, it simply isn't gone for good. Cleaning crews, maintenance staff, visitors and various others – including individuals connected with a firm's competitors – could easily access private information left in bins.
Benefits of On-site Shredding Services
PROSHRED®'s ISO 9001 Certified by NSF-ISR on-site system procedures reduce these risks and drawbacks by ensuring all confidential materials are destroyed on your premises by trained, bonded security professionals while onboard our state-of-the-art mobile shredding trucks. By giving you the ability to witness our shredding service via a closed-circuit monitor, and by providing an audit-able Certificate of Destruction after each shred, we end the chain-of-custody right on-site with you. What's more, we can shred in a matter of minutes what would take hours to shred in a typical office shredder, and customers don't have to worry about dust, noise, or waste disposal.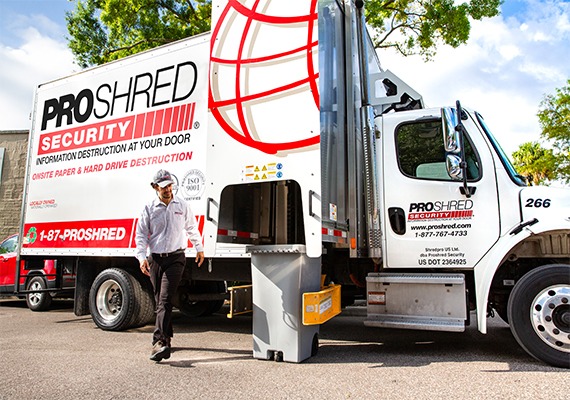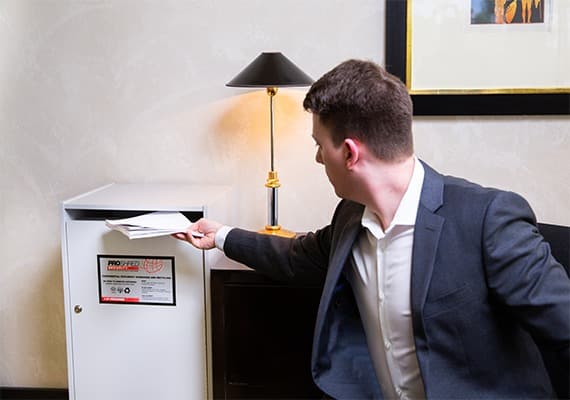 How On-site Shredding Works
Our secure shredding process starts from the instant your employees deposit their confidential papers in our locked office consoles. Based on your service schedule, our Customer Security Professionals (CSPs) empty your consoles and transport your sensitive information—in a locked wheeled tip cart—to the shredding truck parked outside. During the entire process, your paper is never directly handled by our CSPs. The wheeled tip cart is securely fastened to the chute of the shredding truck and automatically lifted inside the truck to shred your material into tiny pieces. These are mixed with other shredded paper that cannot be reconstructed.