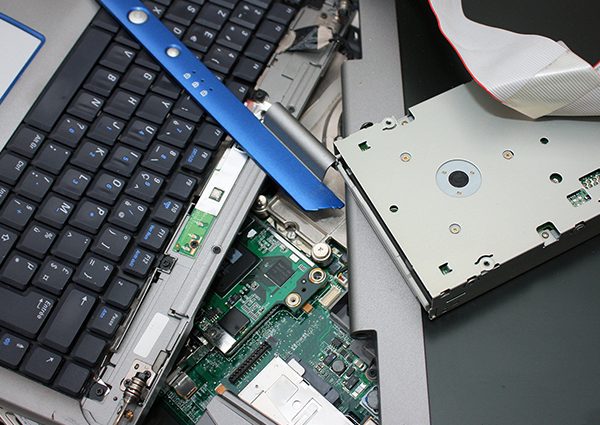 Make The Right Choice
Electronic waste, or e-waste, is the destruction of unwanted electronic devices. Anything from televisions, laptops, mobile devices, e-readers, tablets, electronic toys, cameras, etc. is considered e-waste. Natural resources can be preserved by recycling, reusing, and refurbishing old electronics and equipment, keeping them out of the landfill. E-waste products contain elements such as lead, chromium, and mercury, that are dangerous for the environment.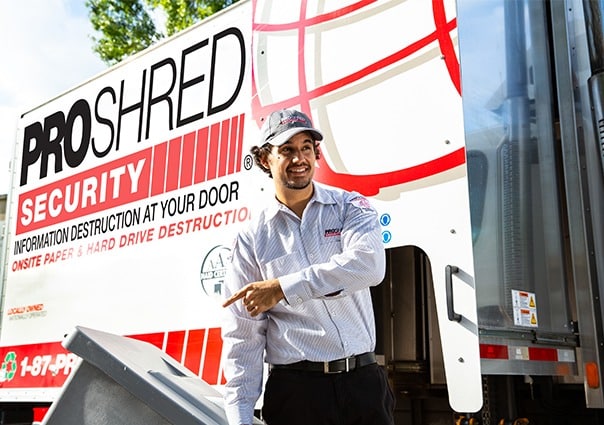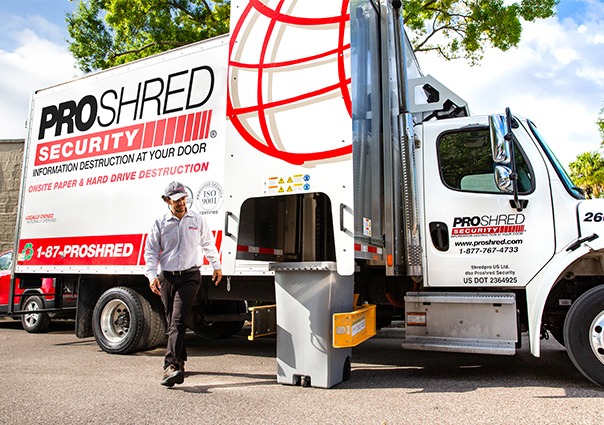 Protecting The Environment
PROSHRED® offers electronic waste recycling services because we believe they are vital for multiple reasons:
 Conserving natural resources. New electronic products can be made from the materials that are recovered from old disposed of electronics. Furthermore, recycling e-waste saves energy, reduces greenhouse gas emissions, and reduces the number of raw resources that are extracted from the earth.

You are helping to protect the environment with electronic recycling by keeping poisonous chemicals our of landfills.

Recycling e-waste helps others by passing on ready-to-use or refurbished equipment to those who need it.
Dispose Of Electronics The Right Way
You can be sure that when you shred your electronics and hard drives with PROSHRED®, the shredded waste will be sent to designated recycling facilities for further processing. We only work with recycling plants that are certified to comply with Federal and state e-waste regulations. PROSHRED® is as equally committed to the safety and well-being of your business as well as the protection of the environment.