Manufacturing & Distribution
Many of PROSHRED®'s clients are industrial manufacturers and distributors. We specialize in the secure handling of business documents and understand that manufacturers need to keep all information secure. This is important not only for the safekeeping of confidential information but also to make sure clients never experience a breach of trust.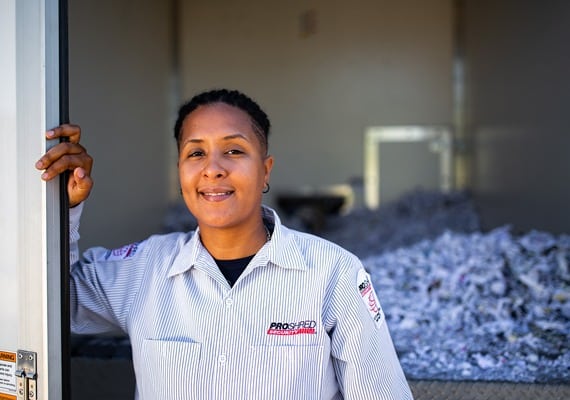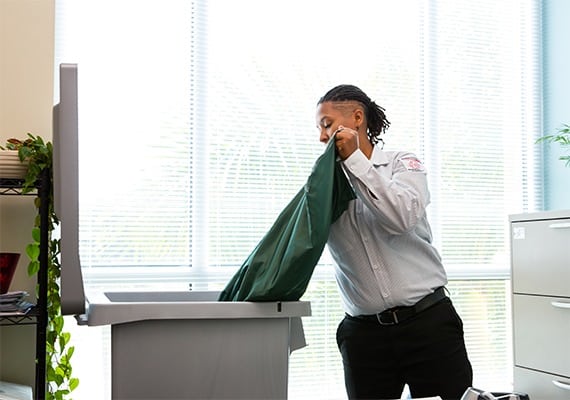 100% Total-Shred Policy
PROSHRED® recommends manufacturers and distributors hold a 100% total-shred policy. This policy suggests that all documents and papers be shredded by employees no matter the content of the documents themselves. Instead of throwing papers and documents in the trash or recycling bins, manufacturers and distributors can require their employees to use the on-site PROSHRED® security consoles, which ensures complete and total destruction of all materials that may include sensitive information.
Protecting You From Corporate Espionage
Corporate espionage is a big concern within the manufacturing and distribution industry. Manufacturing is often based on patented operations and the development of specialized products. It is crucial that sensitive business information be stored in a secure fashion and shredded after it is no longer needed to prevent unauthorized use or sale after the fact. Let PROSHRED® help your business stay safe from both inside and outside threats.