Product Destruction Services
Are you looking for product destruction services? We offer a holistic solution to protect your business' information with our product destruction services. Our shredding services ensure that your branded materials, proprietary information, and any other important assets are securely destroyed. Not properly disposing of your assets could expose your company or brand to risks if it gets into the wrong hands. Our product destruction services will give you the peace of mind you need while protecting your business.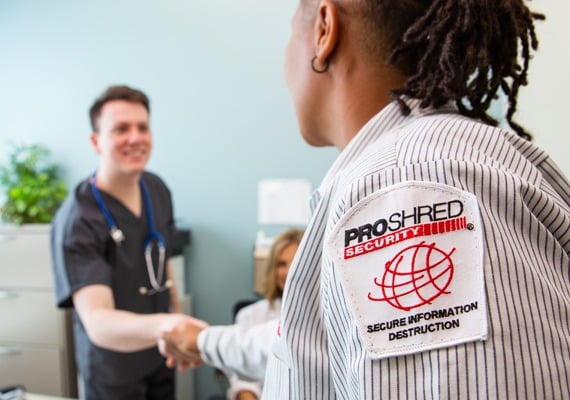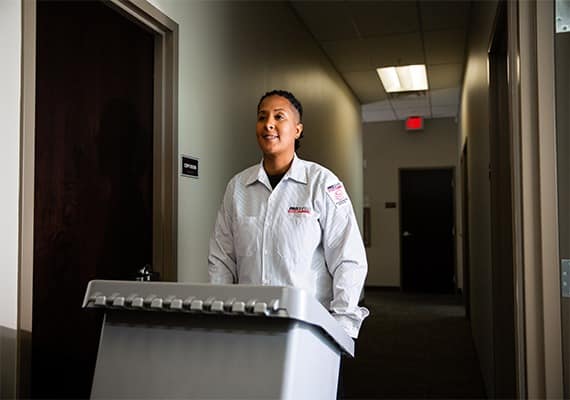 What Can Be Destroyed?
Branded apparel
Old sales brochures and price books
X-rays
Expired credit cards
Driver's licenses
Prescription pill bottles
Uniforms, shoes, and badges
Identity cards
Recalled products
The Risk Of Not Properly Disposing Of Your Apparel Or Uniforms
Your business should always dispose of obsolete or out of date uniforms and apparel. Failing to destroy old apparel could compromise your company or brand for several reasons, such as:
Used doctors and nurses scrubs may contain viruses, which could spread diseases.
Police uniforms could end up in the wrong hands.
If you have rebranded, outdated clothing articles can tarnish your expensive marketing strategies.
Old uniforms could present a security risk, allowing an opportunity for criminals to assume the identity of an employee of your business.
You have worked hard to build your company and establish your brand. With our product destruction services, you can properly dispose of those items that may compromise your reputation.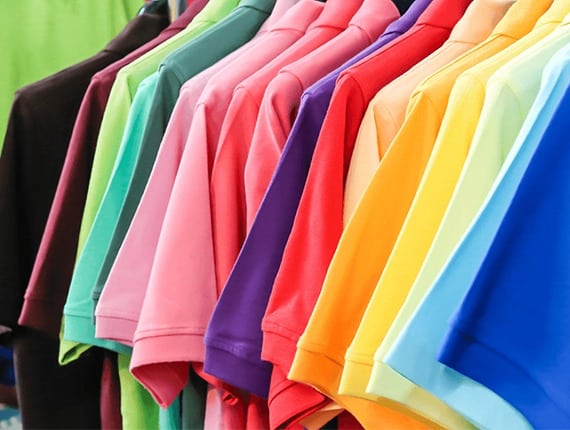 Why Choose PROSHRED® For Product Destruction Services?
At PROSHRED®, we take pride in our convenient, safe, and secure shredding process. We take the same proven approach as we do for our paper shredding and hard drive destruction services, ensuring the safe and secure disposal of your confidential items. Additionally, we are the only On-Site Shredding company that abides by a double certification standard (ISO 9001 Certified by NSF-ISR and NAID AAA), which guarantees maximum satisfaction and outstanding customer service.
Certificate of Destruction (CoD)
PROSHRED® is committed to safeguarding our client's security with every shred job we complete for them, no matter the material.
Proper destruction of confidential information in any form requires the end-of-service procedure of providing a Certificate of Destruction to the client proving that in fact shredding of specific documents took place at a certain date and time. When scheduling product destruction services with PROSHRED® you get peace of mind.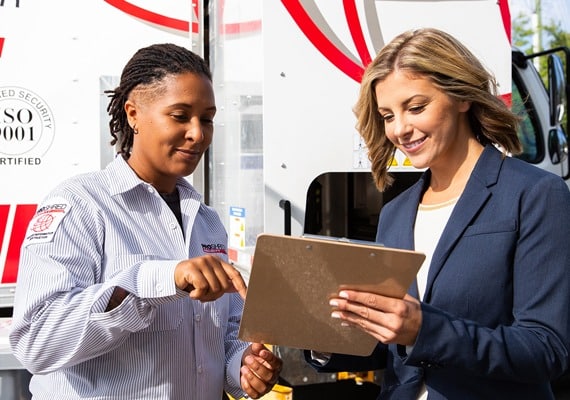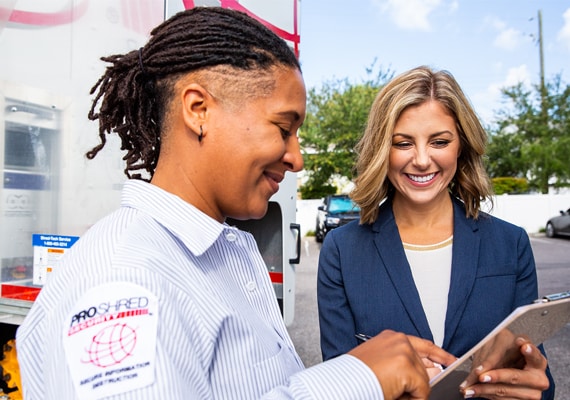 What information will be specified?
The Certificate of Destruction document certifies to our clients with:
Date of the On-site Destruction
PROSHRED®'s information (location, address and phone number)
Information of the company who requested the service
Description of the service performed (paper shredding, hard drive destruction, product destruction)
Name of the CSP (Customer Service Professional) who shredded the material
Name of the company's employee who witnessed the destruction and processed it for recycling
In addition to paper and hard drives, our shredding services can take care of your branded materials, proprietary information, and uniforms. We ensure that these important assets are securely destroyed so they won't end up in the wrong hands.
Yes, branded products that are no longer needed, like uniforms and promotional material, should be shredded to prevent them from ending up in the wrong hands. Protect your company's reputation by properly destroying branded products