December 3, 2020
Employees Working from Home? Invest in These Data Protection Services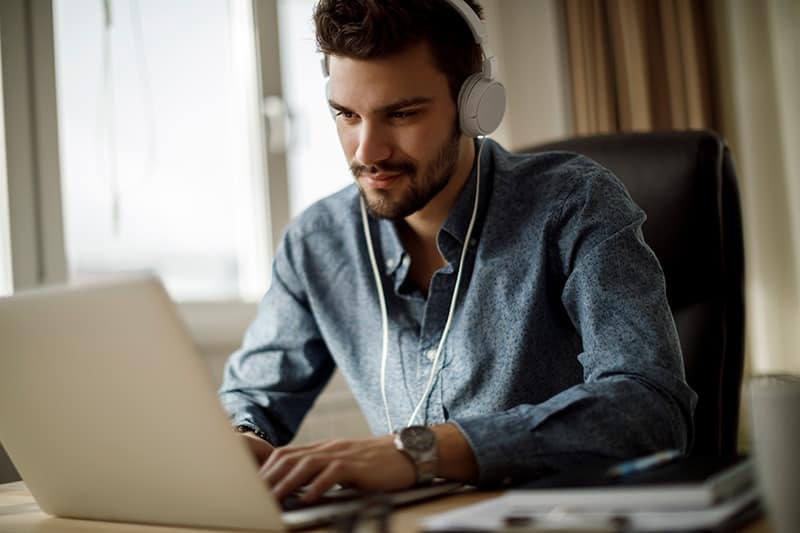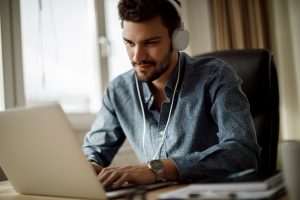 If your business is like many of the thousands of companies that have switched to remote work during the global pandemic, you know that there are various challenges that come with having employees work from home. 
From things you can't control, such as an employee's time management or personal health concerns, to those your company is responsible for, such as IT and human resources, navigating remote work can be a difficult task. 
One thing you should keep top of mind is how your company's data is protected. Hackers and scammers are running rampant during this time of immense uncertainty, and a poorly executed work-from-home strategy could leave your company's private data vulnerable. 
The good thing is that utilizing just a few data protection services can make all the difference between data that is easily accessible to criminals and data that only you and your employees can find. 
Use a Virtual Private Network
In the modern day, a VPN, or Virtual Private Network, is a necessity both in and out of the office. 
How do they work? VPNs give you a new IP address and encrypt the data that is sent over a Wi-Fi network. This is especially useful when you're using a public internet connection, as the encryption means your browsing history, IP address, location, and other web activity are hidden.
When employees connect to your company VPN, all of the data they send and receive is encrypted, keeping your company data safe from potential hackers and identity thieves. 
VPNs are especially useful in that employees no longer have to be in the building to access the corporate network: by logging into a VPN, employees can access the same information from anywhere, giving them the freedom to use certain apps or servers necessary to do their work from home.  
If your company already uses a VPN, it's imperative that you ensure it is updated and secure, and that you have enough bandwidth for the VPN to do the work it's intended to do. 
Invest in Antivirus Software, Firewalls
If your employees are assigned desktops or laptops to use while they're working remotely, it's likely their devices already have some form of firewall and antivirus software.These data protection services are paramount to keeping computers healthy and the information stored on them from being accessed by hackers. 
To make sure your company information and business data network have a strong defense against scammers and malware attacks, make sure your employee devices have the most up-to-date anti-malware and antivirus software. Antivirus software works by detecting and removing malicious software from a device. 
Encourage your employees not to skip automatic updates to ensure the security benefits continue away from the office. 
Firewalls can be either a software or a hardware device, but their primary function is to keep malicious files and suspicious users from accessing and compromising a computer. Users can configure their firewall so that it blocks websites or unauthorized users from passing through the network. 
Used in conjunction with a VPN, firewalls and antivirus software create an effective defense against data leaks when your employees are working remotely. 
Set Up Regular Shredding Services
Moving from the digital world to the physical, there are other steps your employees can take to ensure sensitive company data doesn't end up in the wrong hands. Engaging shredding services from a trusted vendor like PROSHRED® Security is one of those. 
With storage moving increasingly to cloud-based alternatives, more and more hard drives may sit around taking up space. You don't want company data to just sit around on unused hard drives, which can be a potential security hazard if left unattended or thrown straight in the trash. 
One common myth is that once hard drives are wiped of their data, the data cannot be retrieved. In fact, the only true way to destroy data completely from a hard drive is to shred it. 
PROSHRED® Security franchises offer hard drive destruction services in the form of mobile shred trucks, which can visit your employee's homes or your office to pick up and shred defunct hard drives. This is a great way to ensure that end-of-life storage devices are not only securely disposed of but disposed of in a way that complies with environmental standards. 
Using shredding to protect sensitive company data also goes beyond the digital and technological and applies to paper documents as well. PROSHRED® Security offers residential drop-off shredding as well as ongoing residential shredding services to help keep on top of paper documents that need to be destroyed in a timely manner by employees who no longer have access to office shredders.
Schedule Data Protection Services with PROSHRED® Security 
The PROSHRED® shredding process is the most convenient and cost-effective way to ensure the proper disposal of confidential data, whether it is stored on hard drives or on paper documents. In an age where all data, whether digital or hard copy, is vulnerable, investing in data protection services for your remote employees is never a wasted effort. For more information about PROSHRED®  services or to find a franchise near you, call 1-877-767-4733.