Drop-Off Shredding Services
PROSHRED® specializes in Drop-Off Shredding Services for businesses and government organizations. However, we have clients that prefer to drop-off small quantities at our secure access facilities for shredding later the same day. If you have small quantities of confidential or sensitive information, please consider using our drop-off shredding service.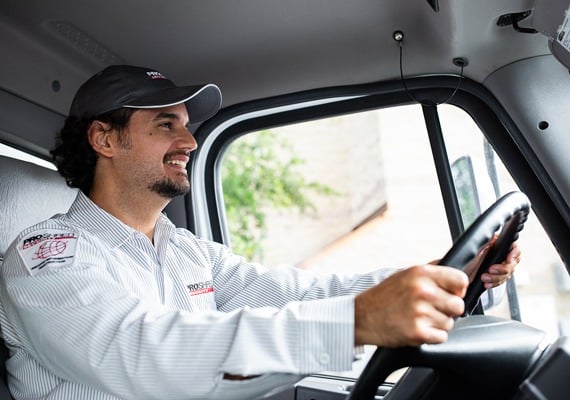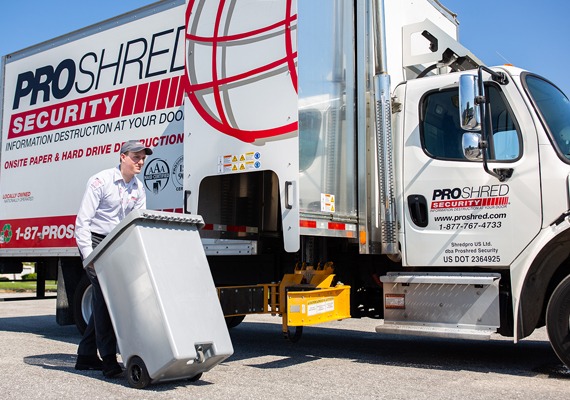 Shred Documents The Same Way Large Businesses Do
Since we are an on-site document destruction company, we do most of our shredding on state-of-the-art mobile shred trucks. Our trucks are equipped with security cameras to view the shredding process – allowing you to see your confidential documents being shredded. Since our corporate and government clients shred a certain amount of documents at each visit, we only come to residential locations that have similar amounts. It may be easier and more cost-efficient for residential clients to use our drop-off shredding services.
What Type Of Documents Should You Shred?
PROSHRED® Drop Off Shredding Services meets the specific needs of our home-businesses and residential clients in your area. in your area. Some documents that may be confidential, and would require shredding, includes:
Bank Account Statements
Correspondence
Job Applications
Profit/Loss Statements
Brokerage Reports
Credit Card Statements
Legal Documents
Signatures
Cancelled Checks
Financial Reports
Medical Records
Social Security Numbers
Confidential Letters
Insurance Policies
Pay-stubs
Tax Records
Contracts
Invoices and Receipts
Photographs
Telephone Numbers
Yes, you should never throw away mail with your address on it. Shredding these products, using a professional shredding service, is the best way to safeguard your personal information
If you prefer, you can drop off your documents directly at one of our facilities. We do most of our shredding on-site, but depending on the amount of paper you have, it might make sense to take advantage of our drop-off shredding service.