CB Tech
PROSHRED® and CB Tech have formed a strategic alliance to expand capabilities nationwide, giving customers an unprecedented range of qualified subcontractor relationships. This partnership augments PROSHRED®'s coverage in over 40 major US markets, creating a seamless information security experience for customers and clients.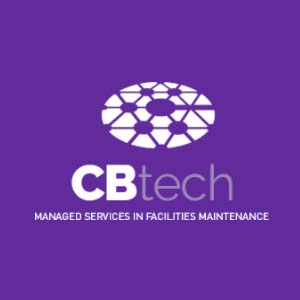 CB Tech | Managed Services In Facilities Maintenance
CB Tech is an internationally managed services company specializing in facilities maintenance. Specifically, the company provides project, program, and fleet management through its proprietary Service Management Accounting and Reporting Technology (SMART). By joining forces, CB Tech allows PROSHRED® to expand its diverse solutions portfolio through CB Tech's three-pronged approach to eliminating the risks associated with waste management, waste recycling, and document destruction. Together, we plan to offer unique capabilities for facilities services firms, information management firms, and multi-location accounts
CB Tech is committed to discovering new talent and is an active community partner in driving diverse career opportunities. Both CB Tech and PROSHRED® have a positive range of prestigious awards and certifications, proving the hard work of both companies; a relationship built for quality and success.  
Visit https://cbtechnow.com or our Capabilities Statement for more details.