October 2, 2013
2 for 1 Save Stress and Stimulate Local Economy Certified document recycling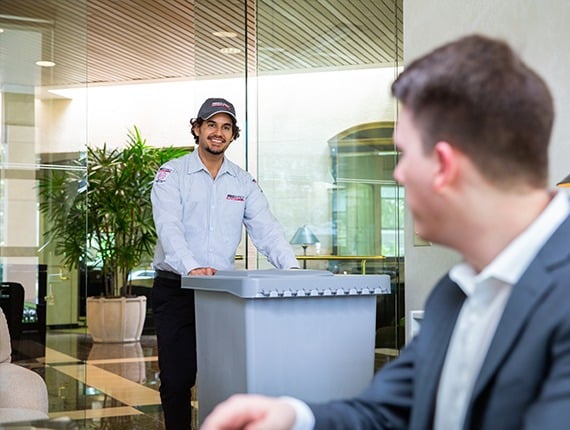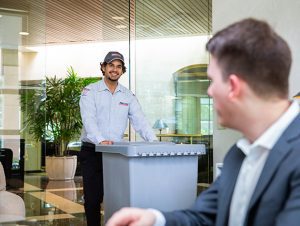 Everyone likes to get a good deal. They like getting their money's worth. They like to know that their investment is worthwhile.
PROSHRED®'s
deal for all our customers goes far beyond providing secure document shredding service. It even goes beyond making our service as convenient as possible for our clients. The
PROSHRED
®
deal extends into every community we're a part of and strives to benefit everyone within.
Though PROSHRED® is a nationally recognized name, it always reflects locally owned businesses. All PROSHRED® locations are franchises; they're locally owned and operated. This means that every new PROSHRED® location looks to local communities for potential employees, supporting economic prosperity right in your backyard!
But PROSHRED® is interested in doing more than just providing a quality service to the community and supporting its employees. They're invested in the community as a whole. That's why PROSHRED®'s certified document recycling program chooses to only work with local recyclers. Our business generates business for other neighborhood companies, ultimately supporting the people and economy of your city. PROSHRED® believes that only when individual businesses work together can they help their community grow stronger and create a vibrant future for all.
PROSHRED® is looking forward to that future. But we also know that there are other factors that go into creating a bright and safe future for the next generation. One of these factors is the impact of our ecological footprint. PROSHRED® strives to reduce polluting forces through our certified document recycling. Because our document destruction is certified, you can be sure that not only are your documents destroyed safely, but that all of the remaining material will be recycled and used in other paper products. Recycling saves trees, we've all heard that. But what you may not know is how many trees your company could be saving through our certified document recycling. PROSHRED® can and will tell you how many trees you've saved during each of your shredding appointments with us.
Your choice to professionally shred and recycle your documents with PROSHRED® makes a difference in our world, in more ways than one. Your business receives a reliable and helpful service. Your local economy gets a boost, and you increase your business's green impact on the world.
Now that's a deal everyone can agree with.