Government and Public Sector Industry
Maintaining legal compliance is vital to the success of organizations across all industries. This is especially true when working within the government and public sectors. These types of organizations handle an extraordinary amount of sensitive data on a daily basis, making it necessary to ensure that all of the documents are properly disposed of. This is where government and public sector shredding services can help. PROSHRED® offers a wide range of services nationwide to help your organization comply with both legislative and industry standards.
Call 1-877-767-4733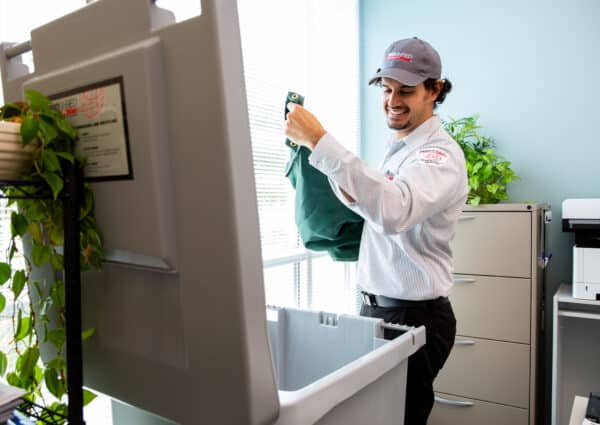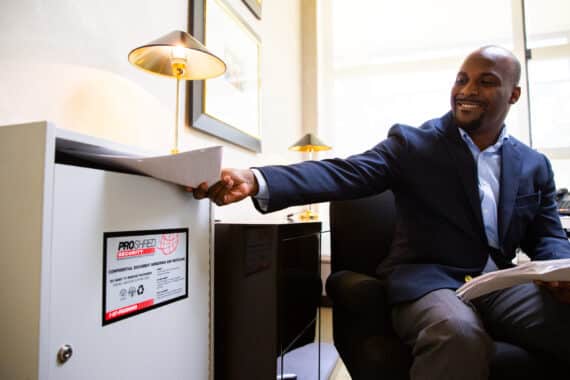 Meeting Laws and Regulations
To fully comply with all state and federal laws as well as industry standards, government and public organizations must meet various regulations. Some of these laws include, but are not limited to: IRS requirements, state-specific directives, HIPAA, FACTA, and more. PROSHRED® Security can help. Our secure shredding process will ensure that all applicable legislation is followed, making it easy to choose a provider for shredding services. This means any shredded documents that are no longer needed can be destroyed securely. 
Shredding for a More Sustainable Future
When it comes to sustainability and accountability, no one understands the importance quite like PROSHRED®. We believe that government and public shredding services have an important role to play in the future of corporate responsibility, mitigating the impact of document disposal in the best way possible. That is why we offer programs such as our Green Loyalty program and TreeSaver Environment Certificate. We also partner with trusted local recycling facilities to ensure that your shredded materials are recycled after each visit.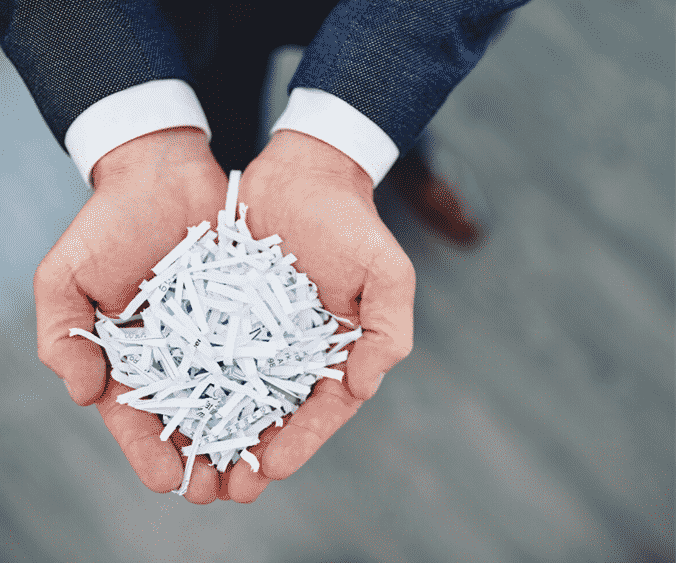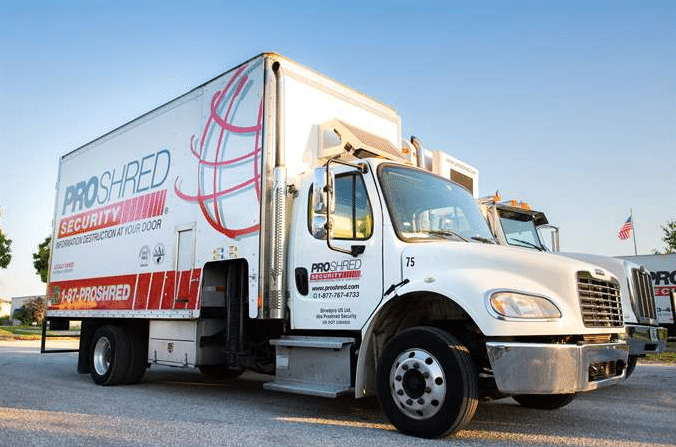 Certificate of Destruction Provided After Each Service
PROSHRED® Security is dedicated to safeguarding our client's privacy and security with all of the shredding services that we provide. To better guarantee the confidentiality of materials entrusted to us by both public and government organizations, we offer a Certificate of Destruction upon completion of each service. This document contains information such as the date and time of service, the name of the PROSHRED® team member who performed the service, and the name of the employee who witnessed the destruction. 
Personalized Shredding for Your Business
At PROSHRED®, we understand that no two organizations are the same. Because of this, we will take the time to work directly with each of our clients to create customized shredding services that perfectly match your requirements. Whether you need ongoing shredding, a one-time clean-out, or would like to drop off your documents at one of our secure locations, we offer a service type for you! We strive to keep our shredding services affordable by avoiding any hidden fees or surcharges