June 25, 2020
Information Security Risks in Home Offices and How to Avoid Them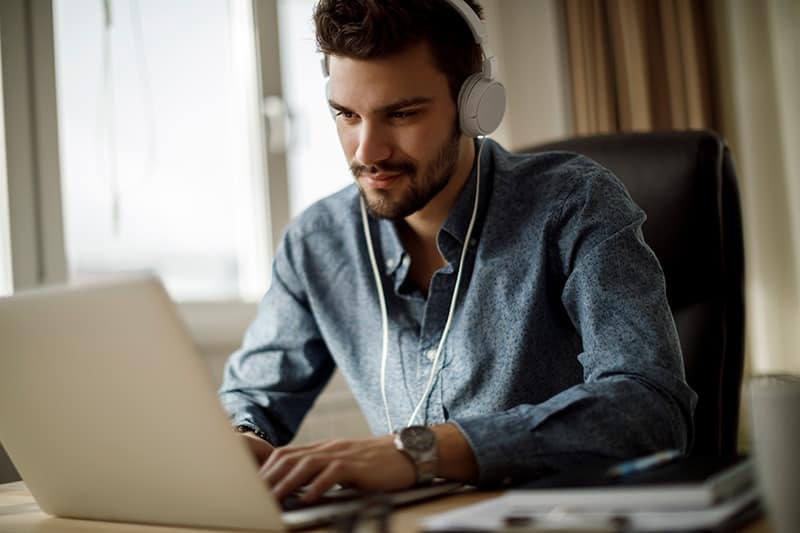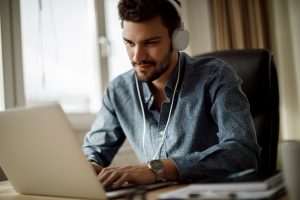 More employees are working from home, either temporarily or permanently, and that means having an information security policy for your company's remote workers cannot wait. Working from home has become so common, in fact, that the abbreviation "WFH" has entered our vocabulary. Managing off-site employees, meanwhile, means crafting effective policies that protect both your company's information and that of your employees.
Before COVID-19 related workplace shutdowns began in the U.S., the job search website FlexJobs reported that 4.7 million Americans, or 3.4% of the population, were working from home. As the pandemic took off, more knowledge workers began to work from home regularly, and statistics show that many of them will continue to do so. CNBC reported that technology, financial services and insurance companies "have invested in remote work tools, and there's no indication they'll be returning to the old way of doing business." Now is the time to learn about information security risks for WFH employees and the best practices to avoid them.
Main Risks of Data Exposure When Working Remotely
First, it's important to understand the security risks inherent with remote work. These risks closely resemble security concerns at a traditional office, but sometimes get overlooked in home offices. Because even when people work at home or remotely, the company is still responsible in the case of a data breach.
Document Theft
It may seem unlikely that company documents could get stolen from someone's home. While the employee may trust their family or roommates, service people entering the home or thieves targeting their garbage may easily steal a trove of sensitive information. Home trash and recycling cans are typically not locked, and in some places are even shared by multiple households. Even shredded documents, if they have not been correctly and professionally destroyed, can be vulnerable to criminals.
Unsecure Networks
Employees who work from home often enjoy the flexibility of being able to work from a coffee shop or other location. Unfortunately, hackers can target public wi-fi networks quite effectively. Employers should not take for granted that their employees protect their own home networks, either. Unscrupulous neighbors or even someone in a car nearby could target a home office's network.
Lost Papers or Storage Devices
Employees working remotely may inadvertently leave papers or flash drives behind at a shared workspace, a coffee shop or on an airplane. They may even forget documents in an old laptop bag or briefcase that ends up misplaced or tossed out. Too often, simple mistakes like these result in lost data, which could fall into the wrong hands.
How to Secure Documents in a Home Workspace
Once you understand the ways in which a security breach might occur while working remotely, you can take these steps to maintain a secure home office.
Organize Your Files
Staying organized can prevent papers and electronic files from becoming misplaced or accidentally discarded. Use secure storage, whether a locked filing cabinet or password protected file manager or cloud, and store everything in its appropriate place.
Work on One Task at a Time
As you work, focus on one task at a time and take out only the documents you'll need. It sounds simple, but task management helps keep track of files and avoid misplacing sensitive information or leaving it unattended. Remember to put away all papers or files from your tasks or projects at the end of the day, or even better after you complete each one, especially if they're sensitive or confidential.
Shred Papers or Delete Files You No Longer Need
Stay active in managing your papers and files so that you can delete or destroy what you no longer need. Delete digital files, including old emails and photos, from your computer or phone. If necessary, back them up first to a secure cloud location. After papers, folders, or even a data storage device (like a hard drive) has served its purpose, securely shred it or place it in a one-way accessible shredding console for future shredding.
Why You Should Use Home Office Shredding to Destroy Papers and Media
Just as you use secure shredding bins or consoles at work to safely discard papers or files, practice the same habits at home. A portable home shredder can take care of some documents, but it will not handle everything a professional shredder can, nor will it provide the level of security you need. It is also cost prohibitive for a company to provide all of its employees with portable shredders.
Instead, schedule monthly home office services with PROSHRED®. We have locations nationwide and offer no-contact pickups and on-site shredding for paper, hard drives and other media.
Some employees may be returning to the office after working from home temporarily, while others may continue to switch back and forth. For these employees, you can take advantage of PROSHRED®'s new SHRED BAG program. Secure document bags are available as needed or at a monthly rate. Use them to deposit sensitive documents at home, then bring them back to the office, attend one of our shred-events or schedule a home pick-up.
PROSHRED® Has the Solution for WFH Document Security
Whether you work from home temporarily, permanently or off-and-on, data security should always be a priority. Follow the basic guidelines outlined above in order to minimize the risk of company information being compromised.
Contact us today for a quote on secure document destruction.
Home Office Shredding FAQs
Home office shredding is available to entrepreneurs and small-business owners up to remote employees of large corporations. In light of COVID-19, home shredding has also become more needed for professionals who work with sensitive information, such as financial advisors, medical offices, and teachers.
A standard home shredding machine uses a basic strip-shredding technique of destroying documents into long strips. Industrial shredders use a more secure cross-shredding technique that makes it harder to reconstruct the papers.
Most companies and their work-from-home employees want to be environmentally responsible. The problem with standard recycling bins is they aren't usually locked or secured, so the documents inside are vulnerable to breaches. Shredding services not only destroy papers, but they also recycle the waste.
Home office shredding prices are based on the types and amounts of documents or media that need to be destroyed, as well as the frequency of pick-ups. The service can be done as a one-time offering or as part of regularly scheduled shreds. For more information, call 1-87-PROSHRED (1-877-767-4733)