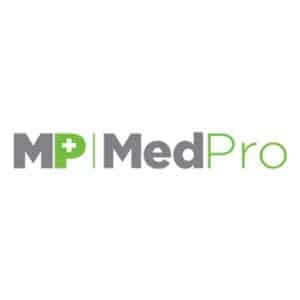 MedPro Disposal: The Low-Cost Medical Waste Disposal Provider
MedPro Disposal is the alternative, low-cost medical waste disposal solution that is now available through various PROSHRED® locations around the country. Similar to PROSHRED® providing top service for low cost, MedPro Disposal is a premiere waste disposal company that provides medical waste and pharmaceutical removal services in 44 states across the U.S.
To learn more about MedPro Disposal call 1-888-734-9636
MedPro and PROSHRED®'s Mission
Together MedPro and PROSHRED® aim to provide our customers with a low-cost alternative for medical and pharmaceutical waste disposal, information and data destruction, and compliance training solutions with best in class client service! 
Here's Why You Should Choose MedPro Disposal
Transparency: Clear, simple, and predictable invoices that you can understand
Protection: Industry leading insurance and liability protection for your practice
Accommodating: Service and flexibility tailored to your practice's needs
Trust: Over 20,000 customers have made the switch to MedPro
Medical Waste Disposal
The service that started it all! MedPro provides worry-free infectious waste removal without the expense. From mail-back to daily pickups, MedPro offers flexible service plans that fit your needs. They will discreetly remove the mess so you can focus on what matters most – your patients and your practice.
Compliance Training
The next time OSHA pops in for a surprise inspection, MedPro's compliance platform will have your practice covered with training and certification for all of your employees. Compliance Trainers at MedPro are experts in OSHA, DOT, EPA, HIPPA, and other regulations. Staff members will be trained to properly and safely dispose of medical waste or documents to keep your practice safe and compliant.
Pharmaceutical Disposal
MedPro offers an environmentally safe solution for the disposal of unused or expired medications – including controlled schedule II-V drugs. If cabinets are starting to look like they are stockpiling for an epidemic, count on MedPro to provide a variety of disposal options.
Other Waste Streams
MedPro Disposal are experts when it comes to finding economical solutions to keep your practice running safely and efficiently. Whether it be hazardous, pathological, chemo, or "black box" mystery waste, if your practice is generating it, MedPro can help safely dispose of it.