August 17, 2023
The truth about owning your own shredder | PROSHRED®
In today's digital age, protecting sensitive and confidential information has become significantly more important than ever before. Whether it's financial records, confidential business documents, employee records, or much more, the need to securely dispose of sensitive documents has become a crucial aspect of protecting personal and corporate privacy, not to mention the benefits it has in protecting your company's reputation. 
When it comes to disposing of confidential documents, you have multiple options, two of them being: using a professional shredding service or owning your own shredder. While both methods can effectively destroy documents, there are important factors to consider when choosing one.
What Are the Benefits of Outsourcing Your Shredding Needs?
Owning your own shredder might seem appealing initially, as you have the ability to destroy documents on your own schedule, without having to leave the comfort of your home or office, but let's look at the real truth about owning your own shredder, the nitty-gritty. Imagine no longer having to continuously remove paper clips, staples, or removing documents from binders before throwing them into the shredder, as leaving them could potentially break down the shredder, rendering it unusable. Personal shredders can also fall short when dealing with a variety of paper materials such as thick files, sturdy binders, and branded materials, professional shredding services like PROSHRED® are equipped with high-powered shredders that are capable of eliminating large volumes and a wide array of materials, using a pierce and tear shredding method that destroys your assets into minuscule pieces making them irretrievable, a perfect solution for businesses and individuals dealing with different types of documents.
With professional shredding services like PROSHRED® Security, this inconvenience simply fades away, through our state-of-the-art shredding trucks your documents are shredded seamlessly, paper clips and all, freeing you from the time-consuming chore of removing them.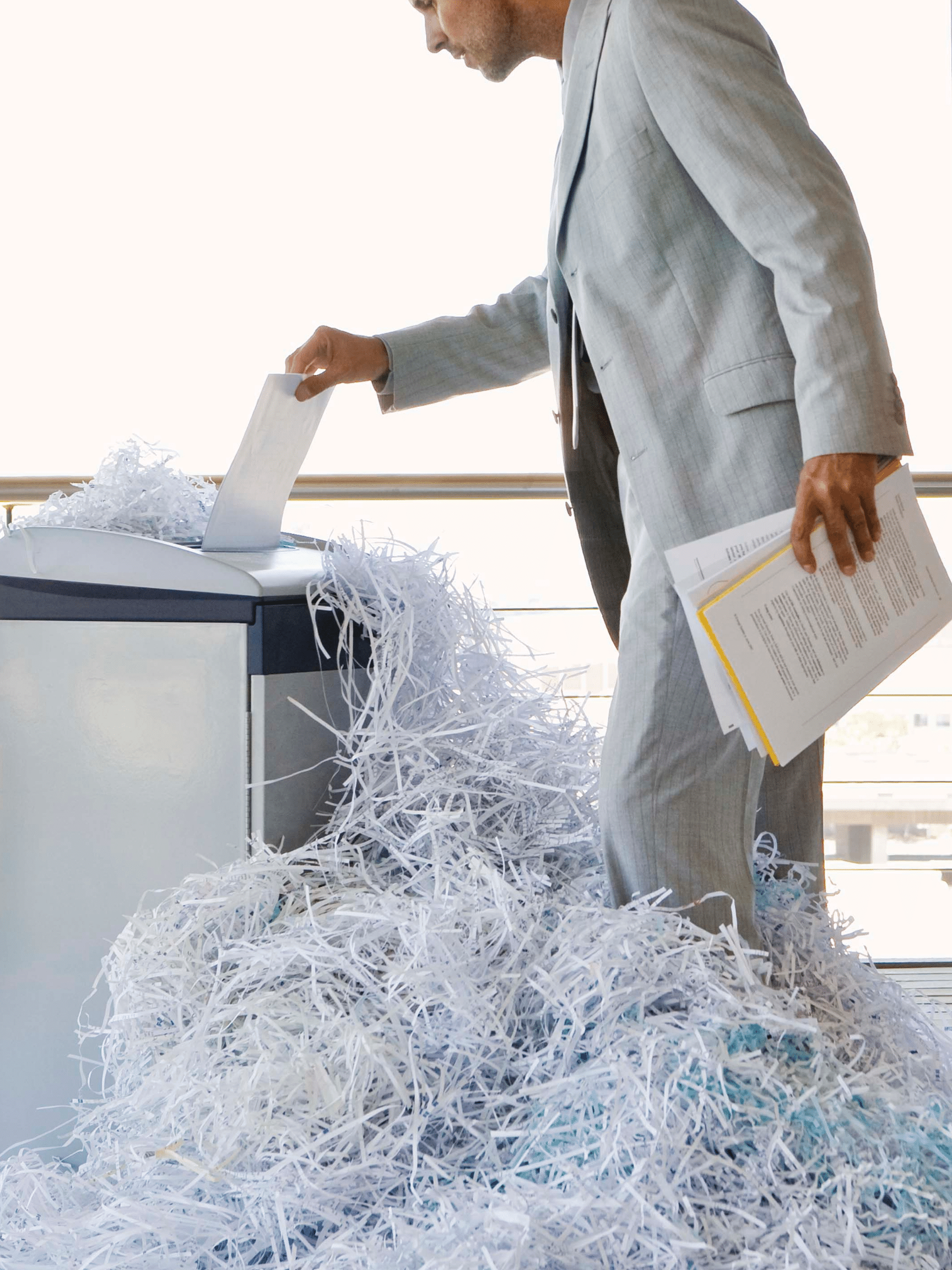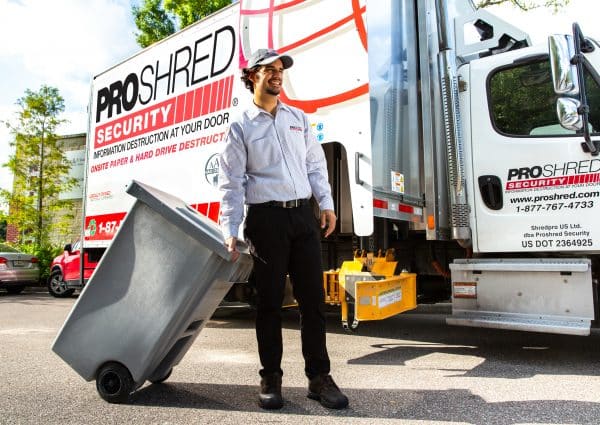 Ensure Security and Savings!
You might think that owning your own shredder might appear budget-friendly initially. However, over time, maintenance costs, potential repairs, and even the loss of productivity due to jamming or malfunctions can accumulate. Outsourcing your company's shredding needs completely gets rid of these hidden costs and ensures a consistent, secure, and hassle-free process. Additionally, professional shredding services offer secure disposal of shredded documents, which can provide an additional layer of security for your sensitive information. 
Make an Informed Choice!
Choosing a professional shredding service entails placing your documents in the hands of strangers. Given that a company's security is important for its success, ensuring the secure disposal of sensitive documents becomes equally crucial. Personal shredders often employ strip shredding, which leaves room for potential data reconstruction. At PROSHRED® we utilize the more secure method of piercing and tear shredding, rendering your documents virtually irretrievable. Your confidential information remains impenetrable, no matter what, you can rest easy knowing that your documents are managed with the utmost care and professionalism by industry-leading experts.
Choose Us!
Now that you know the truth about owning your own shredder, If your shredding needs require a substantial number of documents, diverse materials, and security, the only logical choice is to outsource. The efficiency, security, and expertise that professional shredding services like PROSHRED® provide surpass the initial attraction of personal shredders. 
In the end, the security and proper disposal of your sensitive information should be your number one goal. By thoughtfully evaluating the advantages and disadvantages of each approach, you can move confidently toward the solution that best aligns with your shredding requirements.