Real Estate Industry
PROSHRED® Security maintains a consistent reputation with the Real Estate industry as it evolves in an ever-changing society. Our company understands the fast-paced nature of this industry, which we can keep up with. With important documents always on the go, it's important to implement a secure solution to destroy your documents when you no longer need them. PROSHRED® Security has various paper shredding services in place to take care of this for your business. Call us today to receive a quote!
Call 1-877-767-4733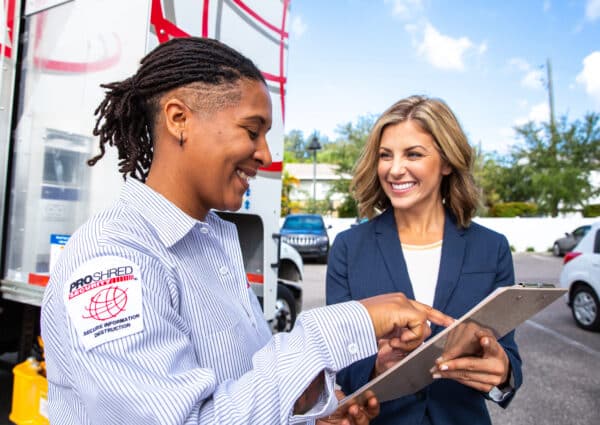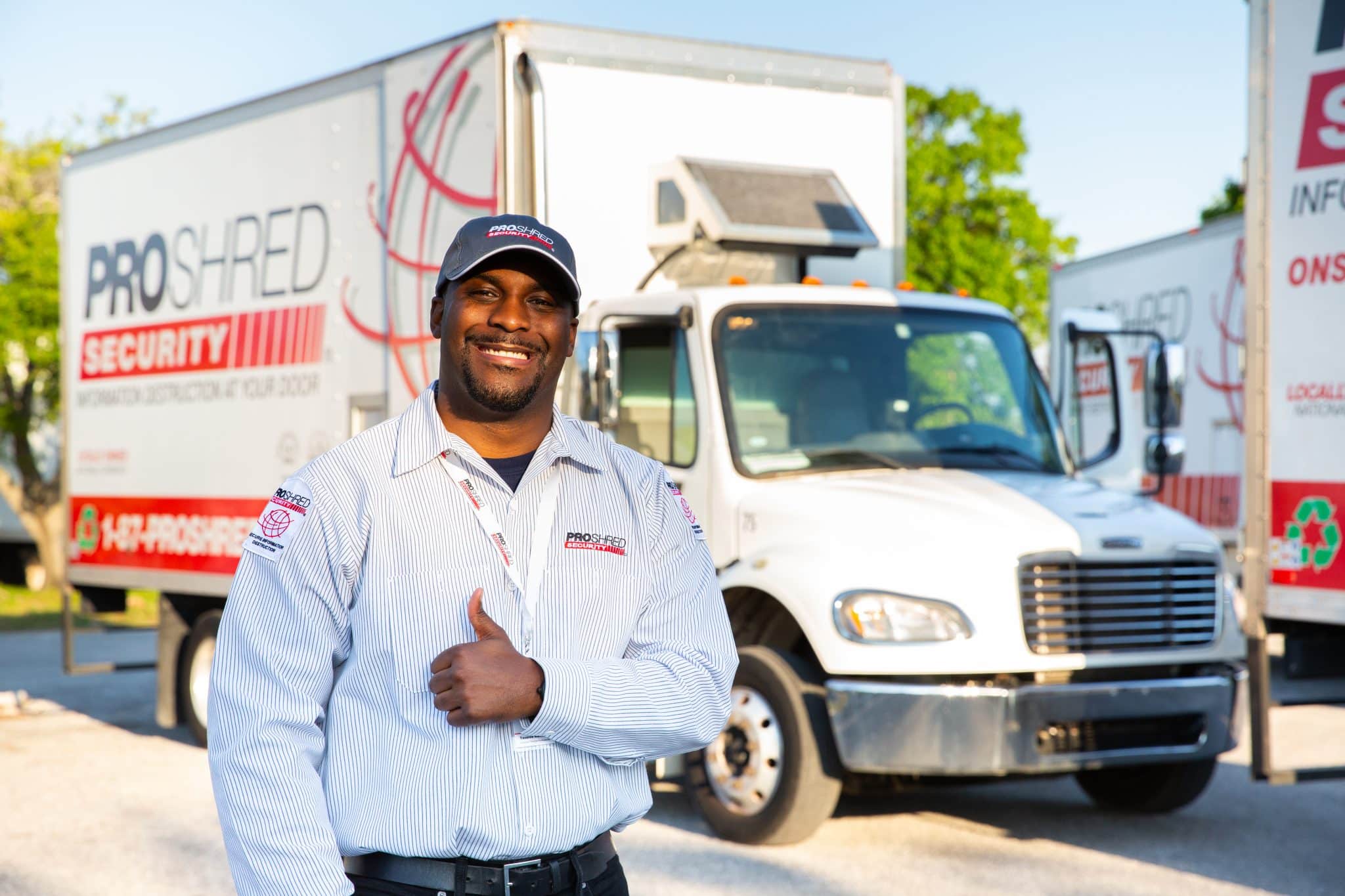 Meeting Laws and Regulations
PROSHRED® Security understands that there are many state laws and regulations that businesses within the Real Estate industry must follow in order to be compliant. For example: 
Since laws vary across the United States, it's important to contact your local paper shredding company to make sure you're keeping up-to-date. Documents can pile up and take up a lot of physical space, making your office feel cluttered. With our services, you can feel more organized and at peace, knowing your documents were securely destroyed using our cross-cutting technology. 
Sustainability
Here at PROSHRED®, we understand how important sustainability is to the Real Estate industry. We have taken matters into our own hands by ensuring our services give back to the environment in an abundance of ways. Specifically, we recycle all shredded bits after any service while giving out customers the option to receive a TreeSaver Environmental Certificate. This certificate lets customers know how many trees they saved for the year. These are only a few examples of how our company strives to maintain sustainability throughout all our paper shredding services.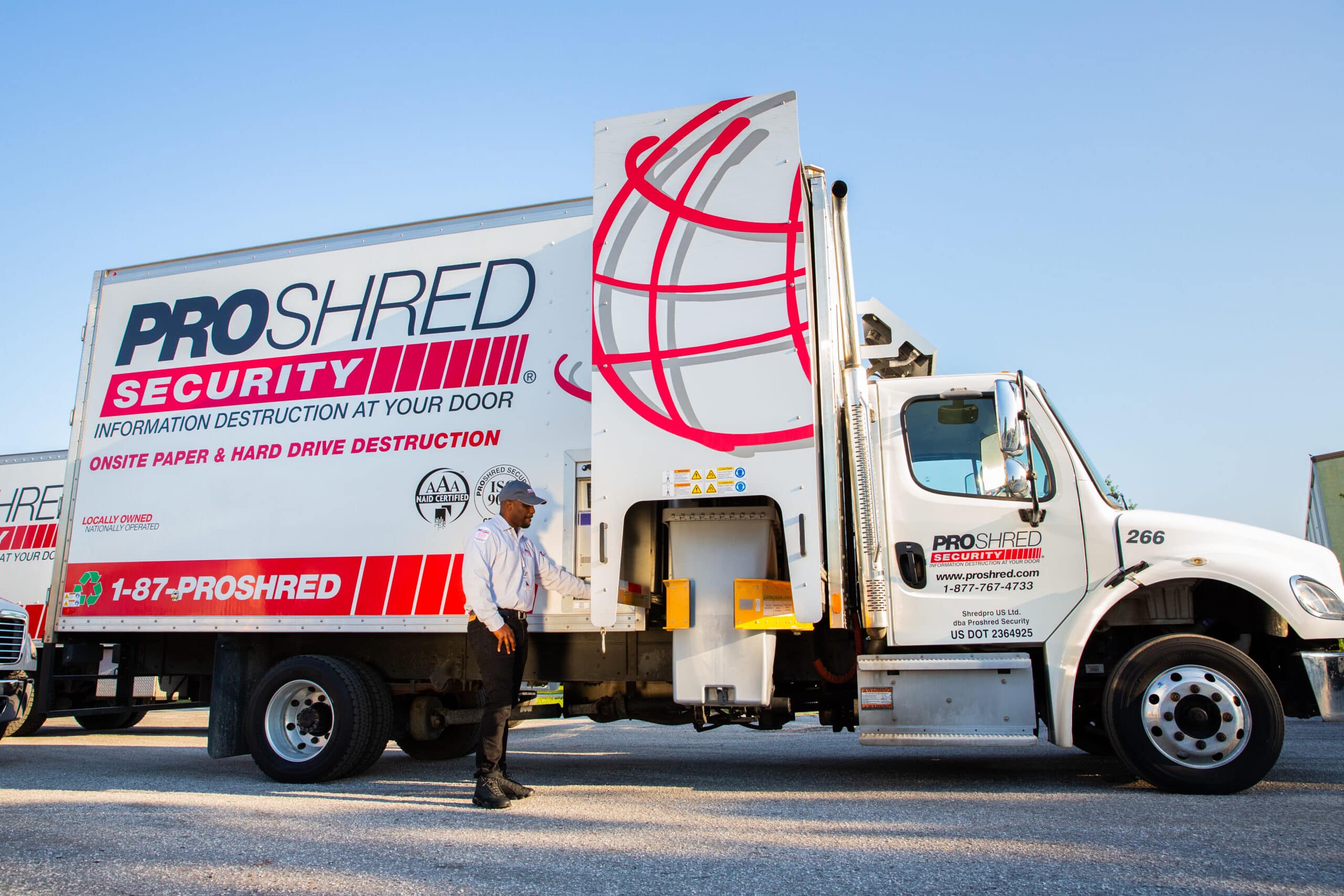 The Benefit of a Professional Shredding Company
Many Real Estate offices have their own electric shredder in-house. However, shredding your documents with something other than a professional paper shredding company can put you at risk for your documents ending up in the wrong hands. Our shredding trucks are powered with state-of-the-art technology to ensure your documents are shredded into unrecognizable bits, so you never have to worry about a breach of confidential information again.