Shredding Service
Why Should You Choose PROSHRED®?
There's a reason that PROSHRED® is one of the top document destruction services in the U.S. Being the only company with an ISO 9001 Certified by NSF-ISR and NAID AAA certification, PROSHRED® is the most certified shredding company in the industry. We offer our clients compliance, security, convenience, and efficiency.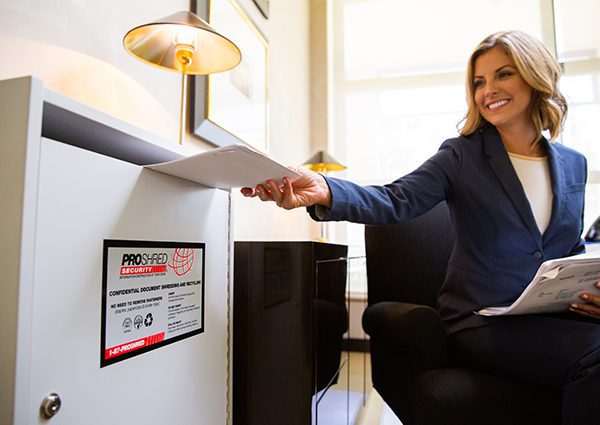 Your Industry, Our Expertise
PROSHRED® destroys documents for a variety of industries including Medical, Financial, Legal, and more.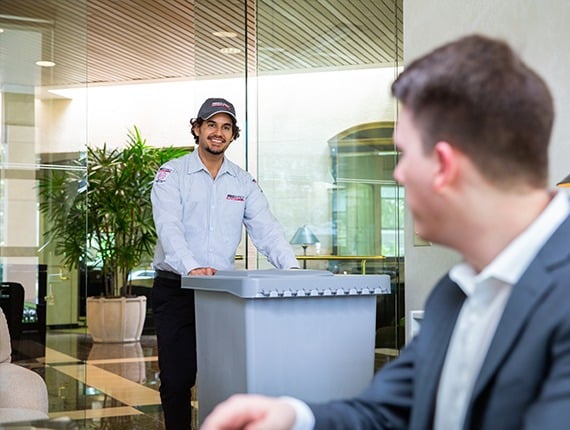 On-Going Paper
Shredding Services
Our regularly scheduled mobile shredding services are tailored to fit the needs of your company, no matter the size. Develop your on-going shredding plan with us today!
PROSHRED®'s on-going paper shredding services are:
Reliable & Convenient
Safe & Secure
Legally Compliant
One-Time Paper
Shredding Services
Outdated files taking up space in your office? Let PROSHRED® help with a one-time document shred!
One-time purges with PROSHRED®'s offer:
No Hidden Charges
State-Of-The-Art Shredding Trucks
Eco-Friendly Document Recycling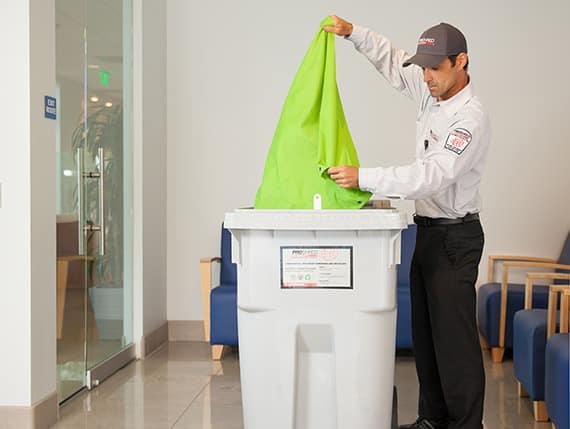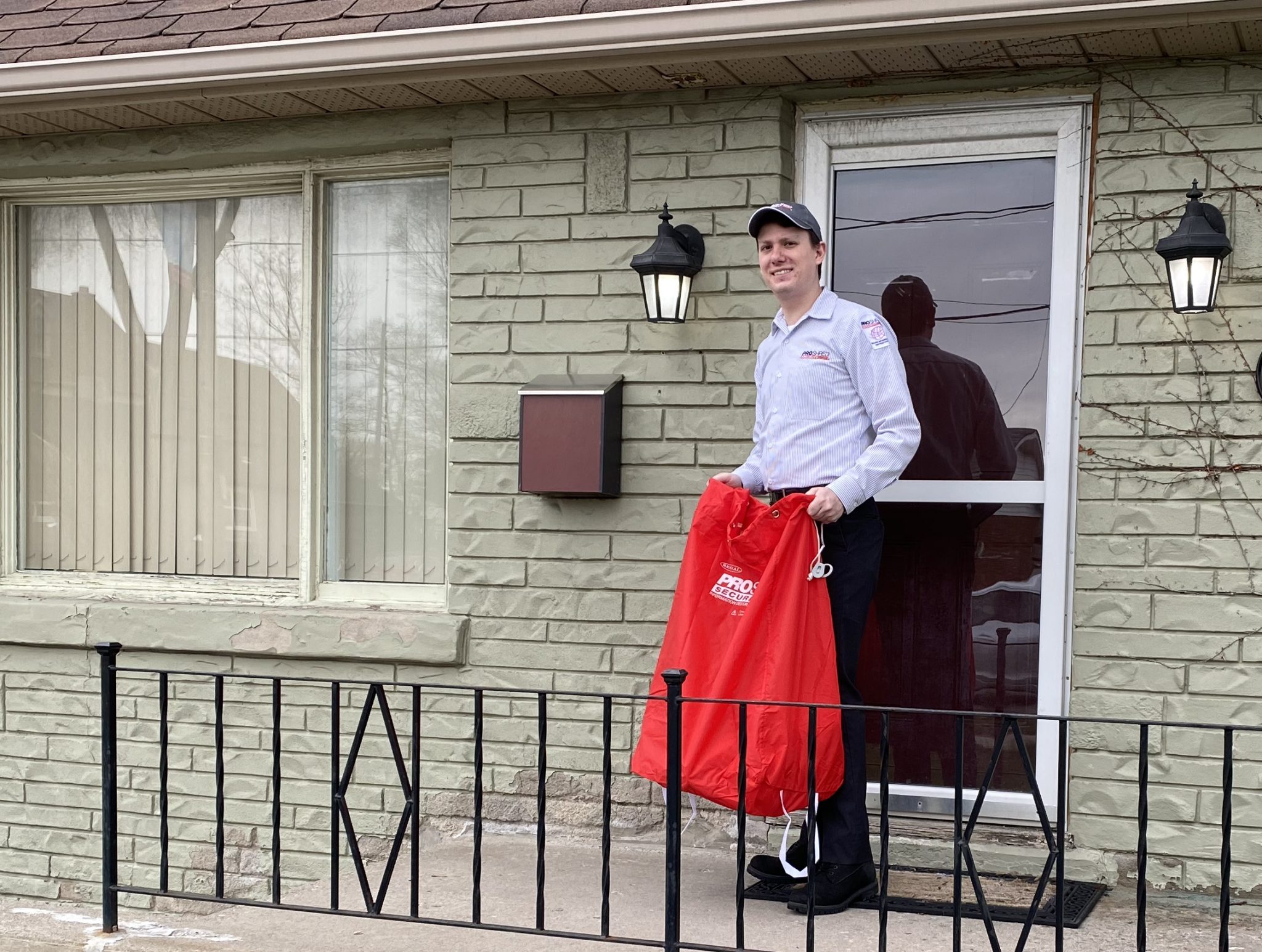 Home Office
Shredding Services
Working from home? PROSHRED® protects your confidential documents beyond the office with our home office shredding services.
Home Office Shredding Services with PROSHRED®'s offers:
One of the flexible home office shredding programs available.
Protecting privacy beyond the office setting
Residential 
Shredding Services
Don't have the time to stop by a  PROSHRED® location? Take advantage of our residential services.
Residential Shredding Services with PROSHRED®'s offers:
Personalized residential services to help safeguard your valuable information.
Protection against identity theft or security breaches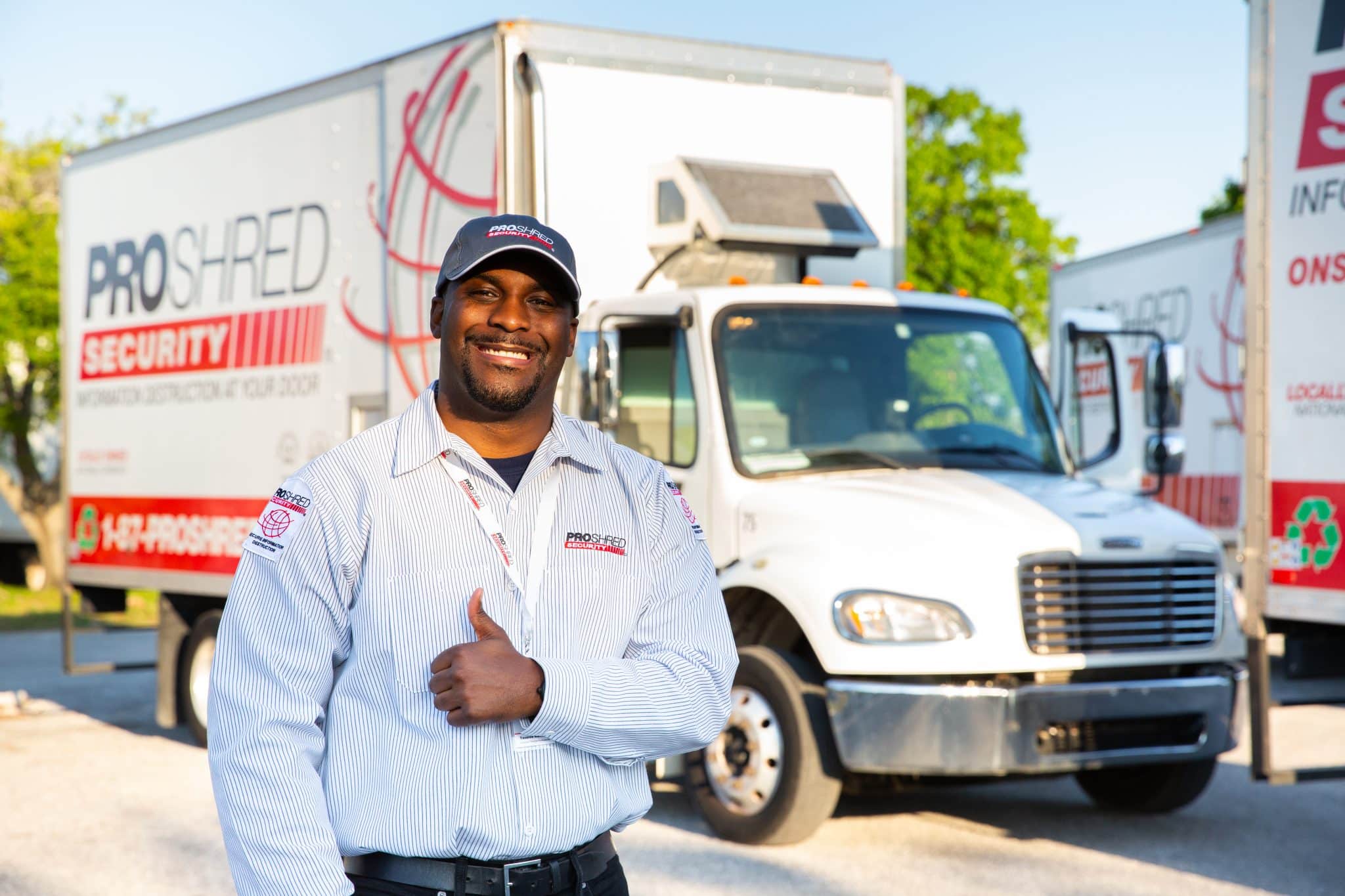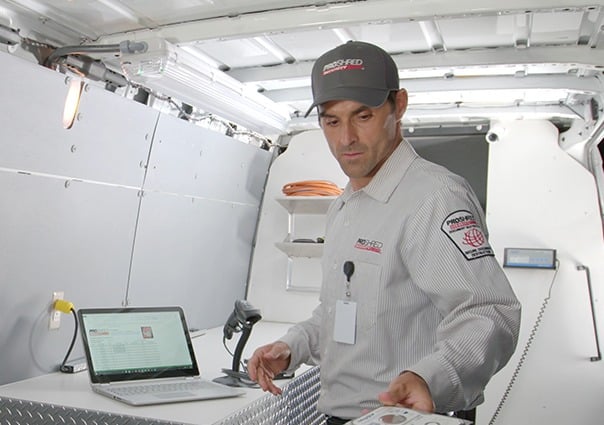 Hard Drive
Destruction Services
PROSHRED® destroys more than paper. Our line of shredders can meet the need of any shred size.
Hard Drive Destruction from PROSHRED®'s is:
More Secure Than Erasing Information
Convenient. Our Shredding Trucks Come to You
Drop-off 
Shredding Services
Business and institutional clients aren't the only people we serve. We are proud to offer drop-off services to clients at a location near you or we'll come to you with our mobile shredding trucks.
Drop-off Shredding Services allows you to:
Shred Documents the Way Businesses Do
Destroy Personally Confidential Documents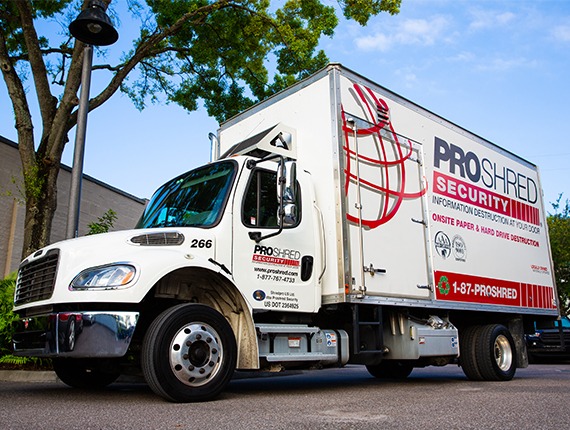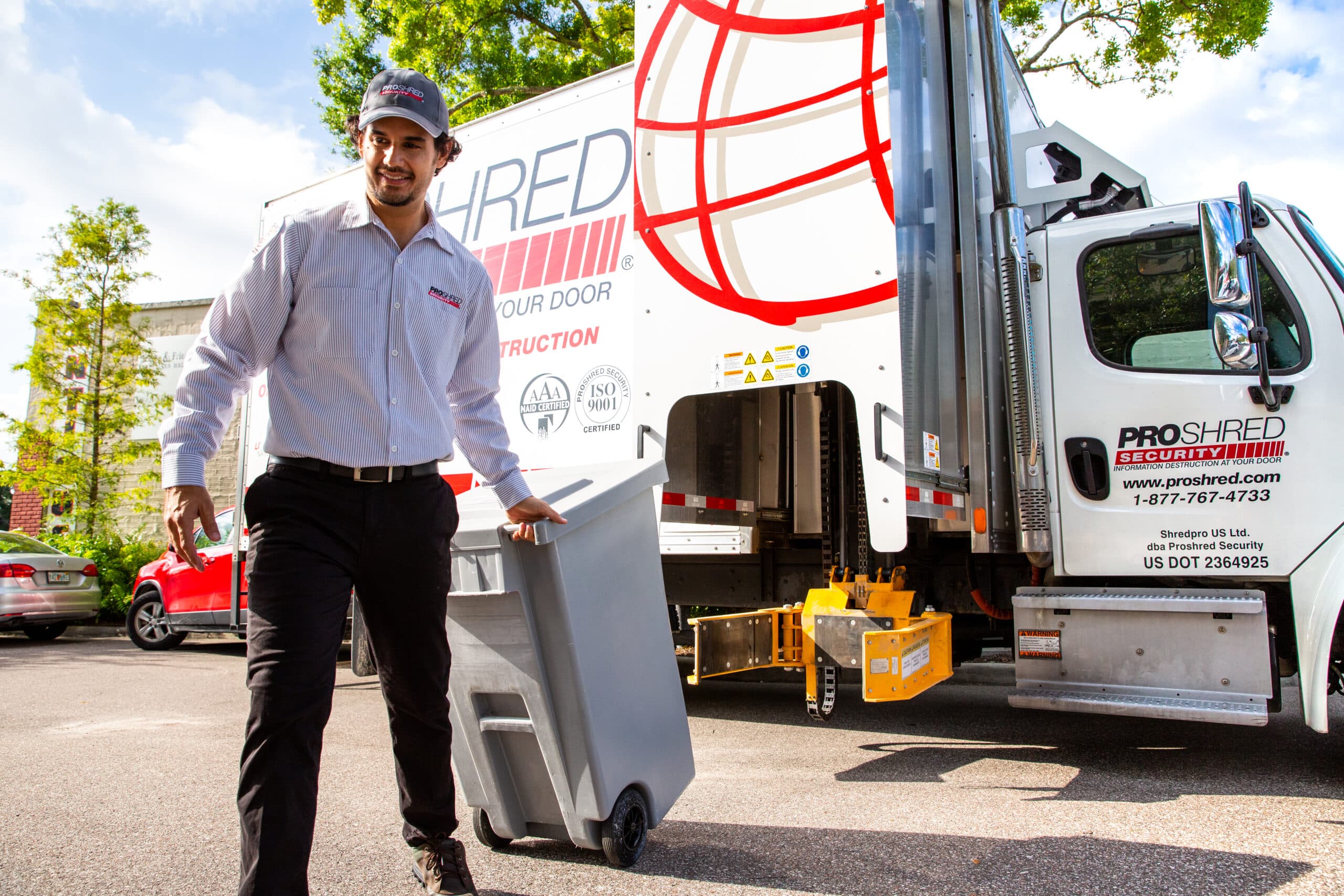 Commercial Shredding Services
Commercial Shredding Services are available at  PROSHRED® for less than $2 per day. Whether you're a large or small business, contact us today for a quote!
Commercial Shredding Services allow you to:
Properly destroy confidential documents
Create a personalized Commercial Shredding schedule for your business
Document
Scanning Services
Scanning and Capture application services are available through PROSHRED®. Convert your paper documents into a digital form for more secure storage!
PROSHRED®'s scanning services allow you to:
Scan Applications
Capture Applications
Securely Store Data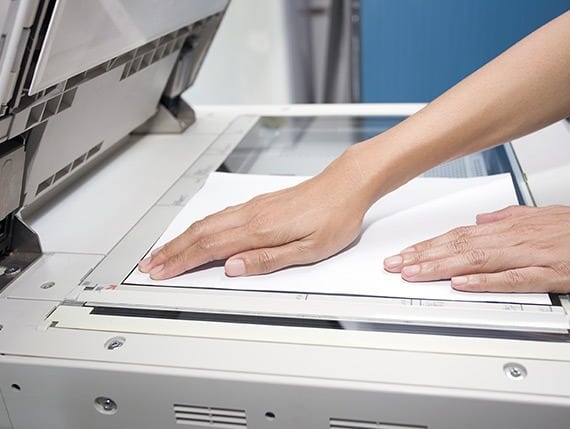 Product
Destruction Services
PROSHRED® is more than just a paper shredding company. We offer a holistic solution to protect your business' information with our product destruction services.
What Can Be Destroyed?
Branded apparel
Old sales brochures and price books
X-rays
Expired credit cards
And more
Electronic Waste Recycling
Electronic waste, or "e-waste," is the disposal of unwanted electronic devices, such as TVs, computers, smartphones, tablets, electronic toys and more.
PROSHRED®'s E-Waste services allow you to:
Dispose of Unwanted Electronics
Save Energy and Reduce Pollution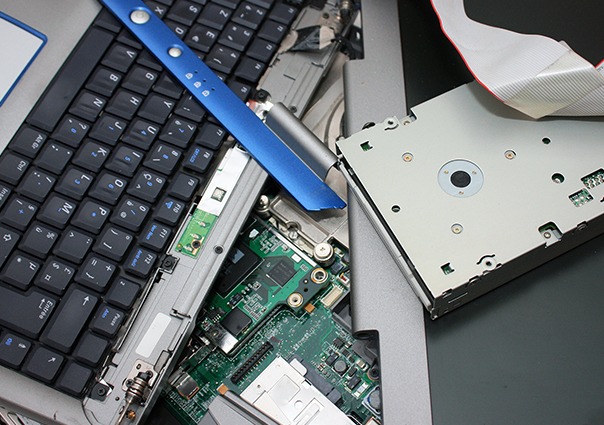 Breach Reporting
Ensure that your business is in complainace and extend the security of your data with breach reporting. Breach Reporting assures that your business remains protected from hefty fines and other penalties that can result from improper reporting to authorities.