July 12, 2022
Are You Working in a Hybrid Work Model?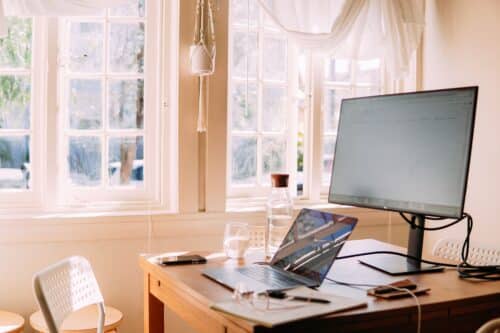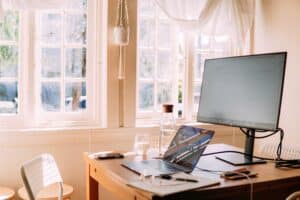 While remote work has been on the rise for a while, the COVID-19 pandemic has popularized the hybrid work model, where you're able to wear a professional-looking shirt on top and pajama pants on the bottom. 
The hybrid work model has given significant benefits to employees, but employers should pay close attention to information security since employees now take business information home with them. Companies may have devices that employees use to access work from home, and if they use public Wi-Fi at their local Starbucks or don't utilize a company-specific VPN, digital data could be at risk. 
In the same way, physical documents taken from the workplace or transported back and forth between work and home can pose a threat to the security of your organization. Thankfully, there are many ways companies can reduce the changes of data breaches, so you can continue to wear your fun Christmas pajama bottoms all year round!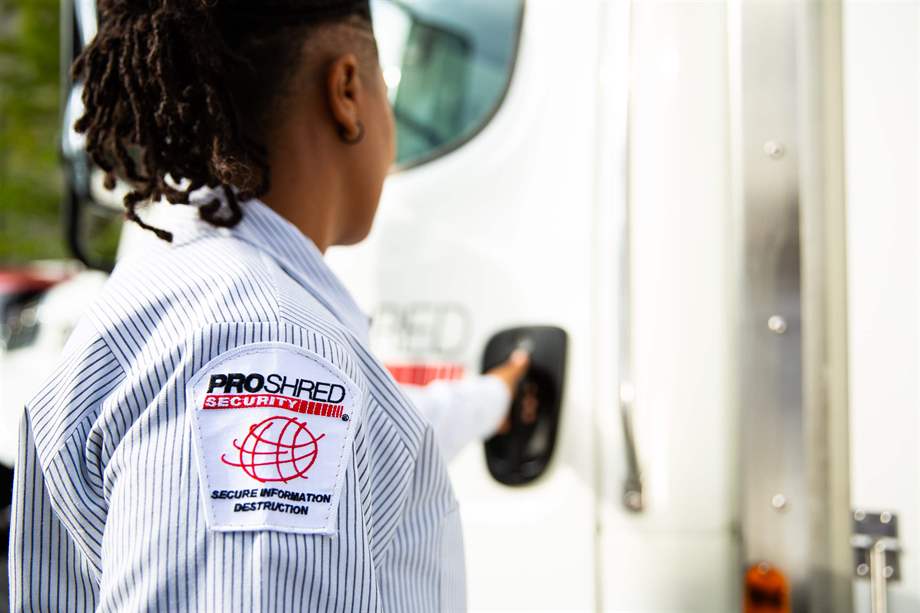 Update Your Employees on Data Security Policies
Because hybrid employees use devices like laptops and cell phones to access company data on the go, there is more risk of an information security breach than ever before. When you make the changeover to a hybrid work model, it's imperative that you not only update your data security policies, but make sure your employees are on board as-well. Remind them of the importance of password security; changing passwords regularly and not writing them down are also good password protection practices. Having a clean desk policy can also reduce the chances of corporate espionage and identity theft.  
Use Electronic Safeguards and Cybersecurity Tools 
Just because an employee is working from home doesn't mean they have to be at the mercy of hackers and cyber criminals. Data protections like multi-factor authentication, data encryption, firewalls, and antivirus software can all be implemented on employee devices and can be used in the home office setting to help with information security. Work with your employees to set up cybersecurity measures on their home computer systems to help mitigate any risk of data breach while allowing for easier data sharing between the home and office.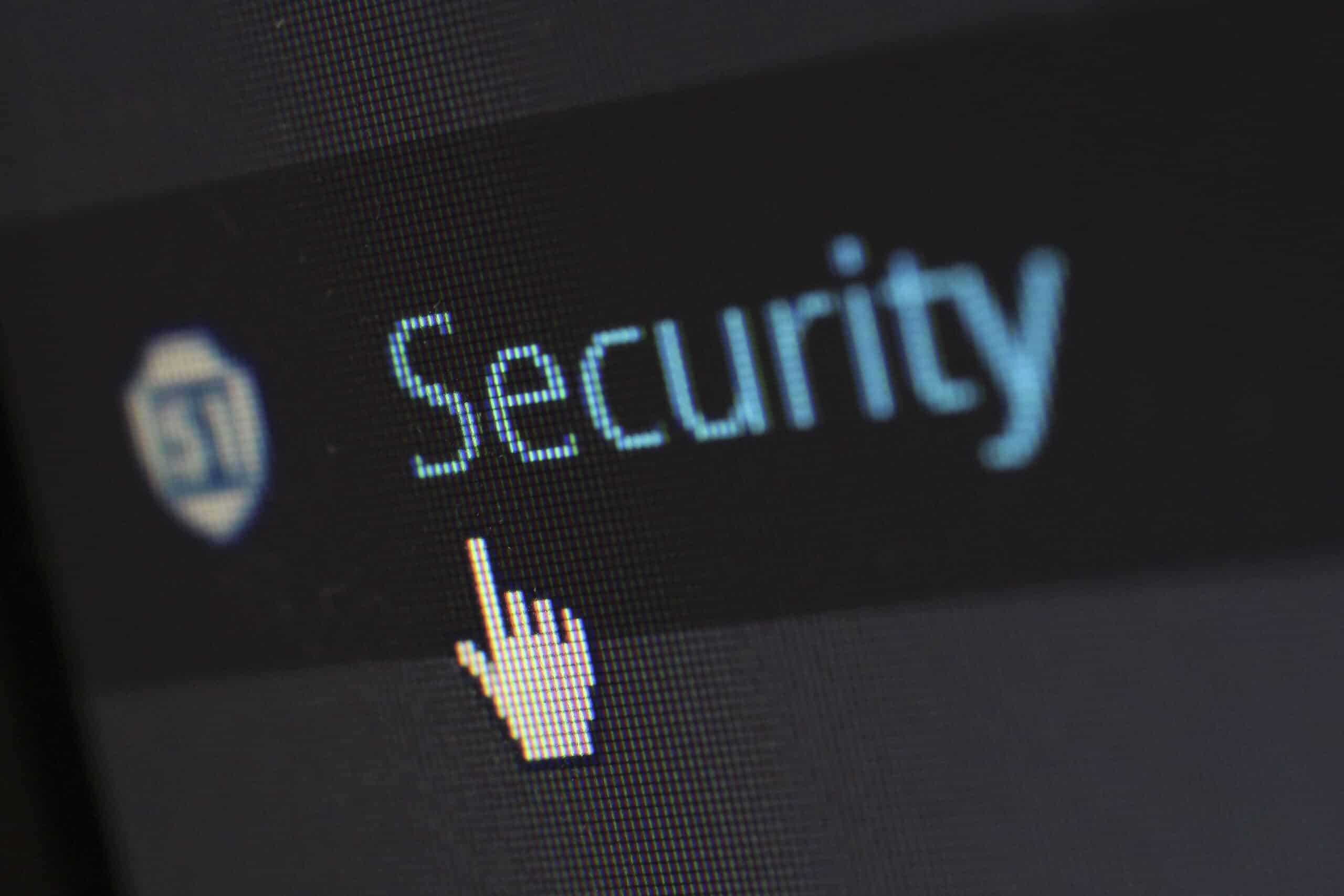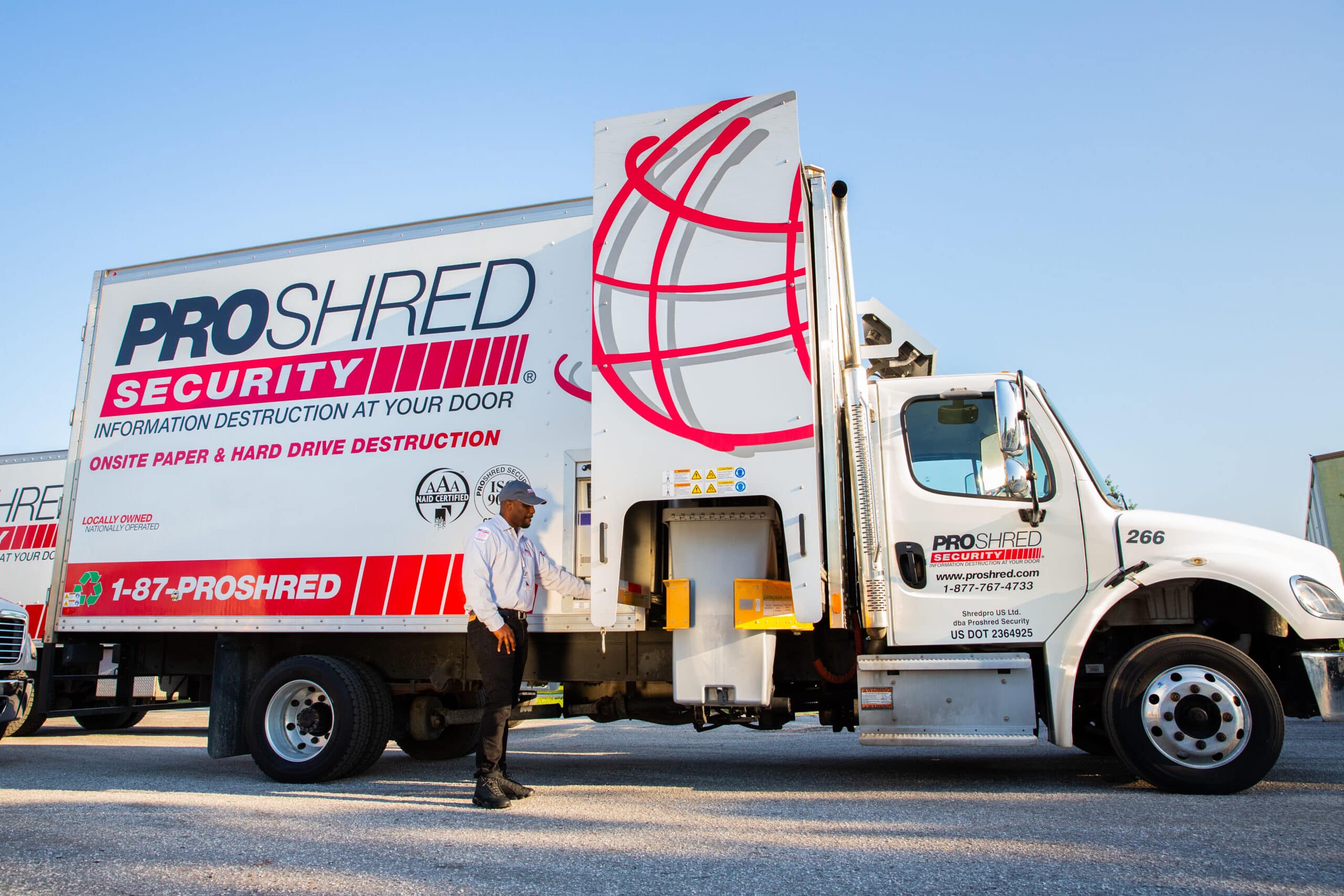 Have a Strategy for Disposing of Old Documents 
There are still many companies that utilize paper documents. Therefore, the best way to destroy sensitive documents is with a professional paper shredding company. Small office and home shredders create simple straight cuts that can make it easy to piece back together. These machines are also noisy and can take a lot of time out of your day if you have more than a few pieces of paper to shred. But with a professional shredding service like PROSHRED®, you can be confident that all your sensitive documents are securely destroyed.  
Protect Your Business with Services From PROSHRED® Security 

 
A Hybrid work model and comfy pajama bottoms won't be going away anytime soon. The best thing you can do is implement a data protection strategy that keeps your business information and employee information safe, and at PROSHRED® Security, we can help. Whether you need to clean out an old workspace or need regular paper shredding, we can help you keep documents secure. We also offer professional hard drive destruction services to keep your digital files safe and have professional scanning and document management solutions that can help you make the transition to a paperless home office. Whatever your information security needs are, we can help! Get a quote today to learn more and to schedule a service for your hybrid work model.