January 31, 2023
6 Identity Theft Prevention Tips for San Francisco Residents
The San Francisco area has become a global hub of technology innovation, and there's plenty of dynamic activity going on. Some of the world's top tech firms have headquarters here, and there are always new startups popping up with great products and services to make our lives easier. Though tech certainly thrives, there are plenty of other reasons that make this area a popular place to live or visit. There are all sorts of natural scenery, attractions, and lots of other busy industries. It's also a popular tourist destination, which adds to the overall density.
Unfortunately, with all these people living and working so close to one another, it creates easy opportunities and conditions for identity theft. There are several things individuals and companies can do to lower their risk. There are also a variety of processes companies can establish if they want to create a safe environment for their staff, as well as safeguard the data of customers and vendors.
Cases of identity theft are increasing, which means anyone could be affected. But, like home security, if you make everything extra secure, most criminals will move on to an easier target.
There are six starting places where San Francisco residents can take action to reduce identity theft:
Regularly Shred Your Sensitive Documents
This type of service isn't just for big companies with hundreds of employees generating paper. Companies like PROSHRED® will visit small businesses and even homes to safely remove and dispose of confidential documents. A regularly scheduled paper shredding service is a smart choice for homeowners who may even have personal shredders but never use them so they have a big mound of unshredded vital documents in one place – criminals love these! Statements that should be shredded can include information about credit cards, banking info, Social Security, medical history and more.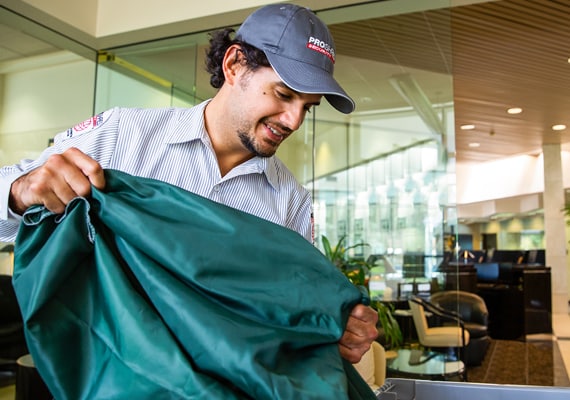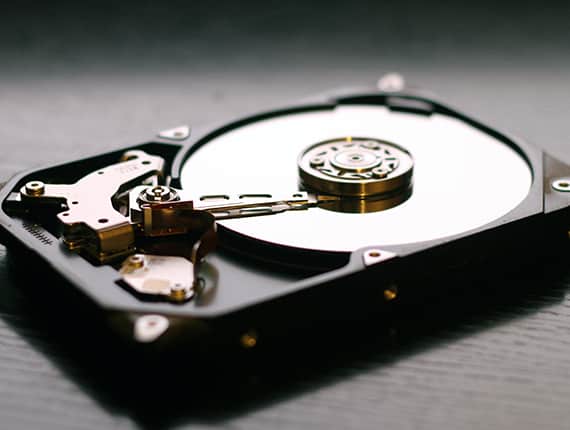 Go Paperless
More and more banks, credit card companies, utilities, and even medical offices are inviting their members/visitors to consider opting out of traditional paper statements. This has some advantages – they don't have to send these out, so they save on postage. They don't have to cash the checks and then process them. Electronic processes can still pose some risks, and may include a small service fee, but have more advantages. People who pay electronically can have the amount taken out of their banking account quickly rather than waiting days for a check to clear or worrying that an important payment may have been lost – or intercepted – in the mail. This is also a good way to reduce identity theft, especially with criminals being known to break into shared mailboxes.
Get Rid of Outdated Items
Is your basement or your storeroom full of old company items you don't know what to do with? Old shirts from the golf tournament five years ago? Coupons from an ancient holiday promotion? Company brochures when your company was in a different place, had a different logo? All of these items can be safely and securely destroyed with PROSHRED®'s product destruction service. Besides helping with housekeeping, getting rid of old company products can avoid confusion, especially if you want customers to focus on your current brand, rather than what you were in the past. Disposing of unneeded/outdated company uniforms or branded clothing can also reduce the risk of someone wearing them and falsely representing your organization.
Destroy Unneeded Electronics
While it might seem simple enough to throw away or give away old electronic items like computers, hard drives, or monitors, they also could be a treasure trove for criminals. Even if you believe you've deleted sensitive files, sophisticated crooks can retrieve financial data, personal data, and medical information. Although some people may find joy in personally destroying these items, such as taking a hammer to a notorious printer, it can potentially lead to hazardous metals in the air. Instead, consult with a property destruction firm like PROSHRED® that not only demagnetizes them but literally breaks them into pieces for you.
Protect Your Identity with Help From PROSHRED®
No matter how much people recycle, shred, or go paperless, identity theft is still one of the biggest concerns for individuals and organizations. A professional shredding company like PROSHRED® can help you protect your data on-site or off-site in a secure manner that adheres to all applicable laws and regulations. With our mobile shredding trucks, highly trained staff, and state-of-the-art equipment, we make sure all of your paper documents are destroyed in a safe manner – without you having to worry about it. Contact us today for more information on how to protect your identity!