Drop-Off Document Shredding Services
PROSHRED® San Francisco Bay Area specializes in on-site shredding services for documents, hard disk drives and media for businesses and residential clients. We also offer extended services to small business and residential clients for drop-off document, hard disk drive and media shredding services. If you have documents, hard disk drives or media with confidential and sensitive information you can bring this to our office location for complete destruction. No appointment is necessary. However, we suggest that you call in advance of arrival to ensure that one of our friendly staff is available to meet you. We 100% guarantee same day shredding for all drop-offs!
Drop-Off Service Open from 8:30AM-4:00PM
Please call our office previous to arrival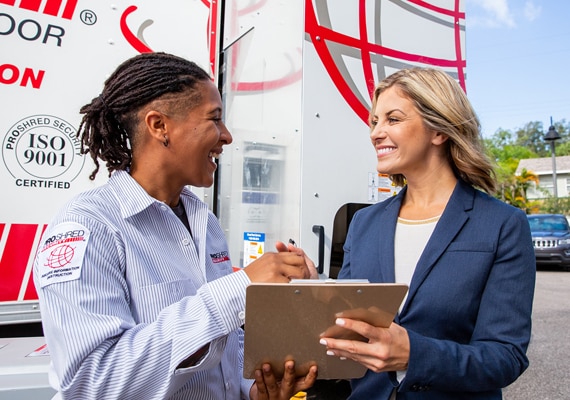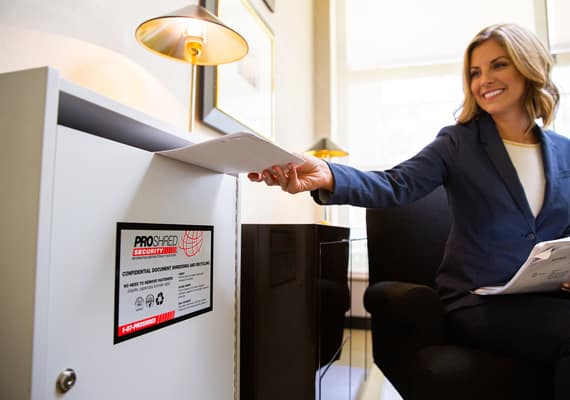 Is a Drop-Off Shredding Service Right for Me?
Drop-Off shredding services are ideal for small businesses and residents as they are convenient and more affordable for smaller projects. Most drop-off shredding services are completed in the same day and do not require an appointment.
What Type Of Documents Should You Shred?
PROSHRED® San Francisco Bay Area drop-off document shredding services meets the specific needs of our small business and residential clients throughout the Bay Area. Examples of documents that may be confidential and would require shredding include :
Bank Account Statements
Correspondence
Job Applications
Profit/Loss Statements
Brokerage Reports
Credit Card Statements
Legal Documents
Signatures
Cancelled Checks
Financial Reports
Medical Records
Social Security Numbers
Confidential Letters
Insurance Policies
Pay-stubs
Tax Records
Contracts
Invoices and Receipts
Photographs
Telephone Numbers

Call PROSHRED® San Francisco Bay Area today via our toll-free number 1-87-PROSHRED with any questions regarding our drop-off shredding services!