Green Loyalty Program
PROSHRED® San Francisco Bay Area understands the importance of preserving our environment and that everyone has a stake in this activity. As one of the area's top paper shredding companies, we take our eco-friendly responsibilities seriously. This is why we partner with recycling centers across the region to ensure all of your shredded paper that's destroyed is also recycled.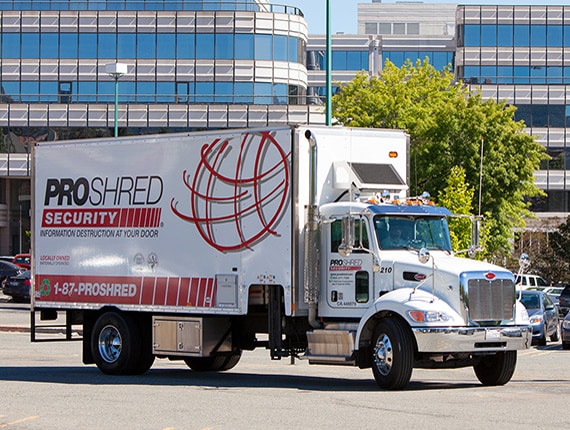 TreeSaver Environment Certificate
When utilizing our paper shredding service you are not only increasing the security of your information, but also positively impacting the environment. Our team ensures that your shredded paper is always recycled and returned to the market as post consumer products, such as paper towels, tissue paper, copy paper, and other items.
Each year you will receive a TreeSaver Environment Certificate that shows how many trees your company has saved by partnering with PROSHRED® for your document destruction and recycling needs. To learn more about our TreeSaver Environmental Certificate, contact a paper shredding specialist at PROSHRED® San Francisco Bay Area or call  1-925-271-7566.
PROSHRED® celebrates Earth Day every year by launching a system-wide shredding event for cities such as the San Francisco Bay Area. In 2013, the corporation as a whole held 19 community shredding events in 12 different states on April 22nd. Over 20 mobile shredding trucks were used to help local residents and business owners shred their confidential documents. This was one of the largest Earth Day shredding events in PROSHRED® history! We are proud to have helped hundreds of guests shred and recycle tens of thousands of pounds of paper!
PROSHRED® San Francisco Bay Area focuses on improving the region's small and medium-sized enterprises' information security. We do this through our secure "Document Destruction at Your Door" shredding and recycling program. Each year, our company strives to help more businesses protect their confidential data by shredding their sensitive records and documents.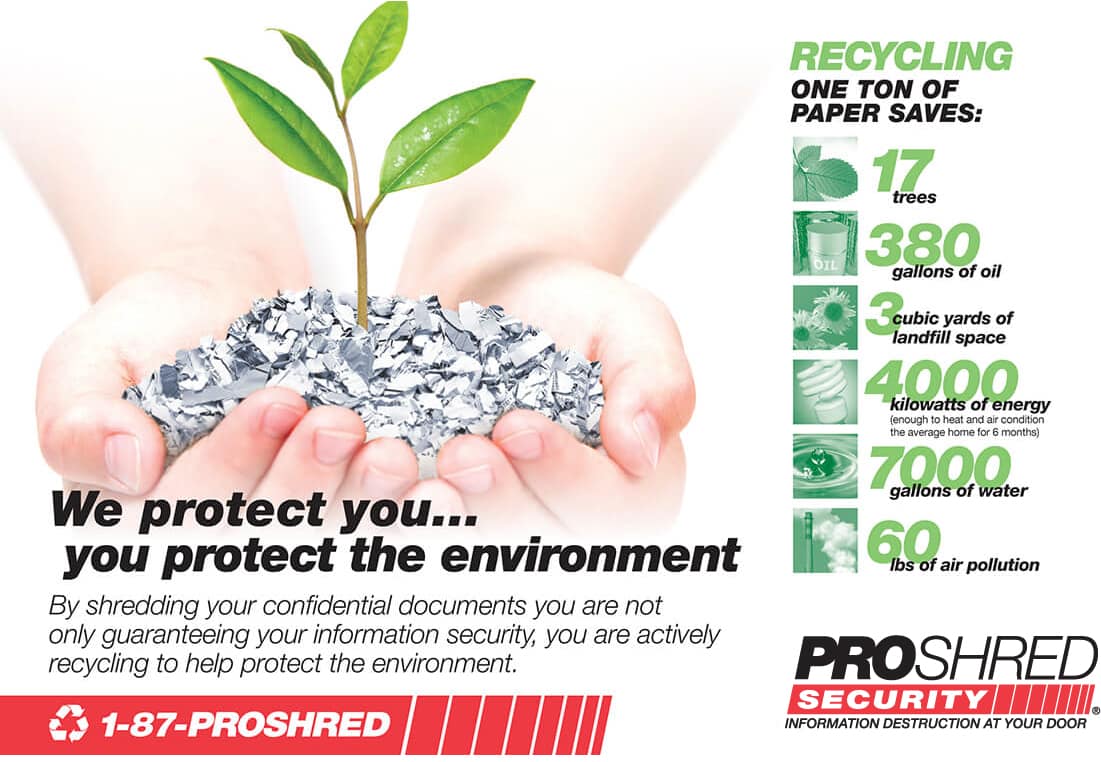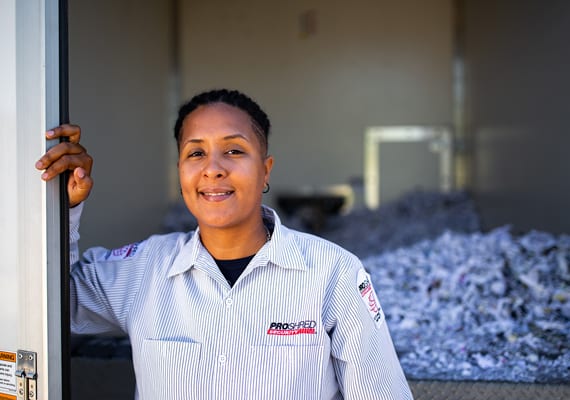 PROSHRED®, as a whole, estimates that its onsite shredding service has helped its customers by conserving:
1.4 million pounds of air pollution.
396,100+ trees
93.2 million kilowatt hours of energy
8.9 million gallons of oil
69,900 cubic yards of landfill space
163 million gallons of water
Learn more about our eco-friendly contributions. Read our Earth Day's press release here.