Daly City Shredding Services
If you live or work in Daly City, you might be wondering how your confidential data can be safeguarded. You've found the right place! Here at PROSHRED®, our goal is to provide Daly City with affordable and secure shredding services. We offer on-site paper shredding for businesses and homeowners alike. Our team of experts will come right to your location to make sure that all sensitive documents and hard drives are disposed of securely. Contact us today for more information about our shredding services!
Why Partner with PROSHRED® SFBA?
Document shredding you can rely on, and commitment to both ISO 9001 and NAID AAA quality standards
Hard drive destruction options that are in compliance with privacy laws, such as HIPAA, HITECH, FACTA, and GLBA
State-of-the-art shredding trucks that can destroy up to 2 tons of paper each hour
Daly City Mobile Shredding
Many Daly City residents and business owners are confused about the costs and benefits of document shredding. However, when it comes to protecting your customers' and employees' sensitive information from identity theft, an ounce of prevention is worth a pound of cure. While there are other ways to destroy personal documents such as recycling, the most secure type of destruction can only be achieved by using a mobile shredding truck. Recycling centers and landfills neglect to ensure that documents are not reconstructed. For both businesses and individuals alike, mobile shredding eliminates any lingering doubts about the safety of their sensitive data.
PROSHRED® will handle the paper shredding process from beginning to end: we schedule appointments, provide containers for storage of documents, collect the materials when they are ready to be shredded, and transport them in secure trucks. When you sign up for our Daly City mobile shredding services, there is no need to buy shredders or to hire additional staff: we do it all!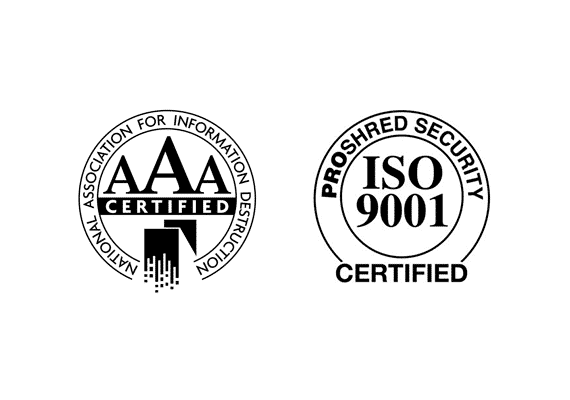 About Our Daly City On-Site Shredding Service
With our state-of-the-art mobile shredding trucks, PROSHRED® provides document destruction on-site, bringing our shredding solutions directly on your premises. Your organization will gain peace of mind in knowing that all sensitive information pertaining to your customers and/or employees will remain secure before and after destruction, never leaving your sight.
If your business requires on-going shredding services, we will work with you to design a Daly City document destruction schedule that is suitable to your needs and budget. Following the completion of each shred job, you will be handed a Certificate of Destruction. This is legal proof that shows all confidential information was shred professionally, and done so in accordance with state and federal privacy laws, such as HIPAA, HITECH, FACTA, and GLBA.
Hard Drive Shredding
Another important way to safeguard your business and personal information is to use a hard drive shredding service. Hard drive destruction is the only way to guarantee company, employee, and customer data cannot be accessed by unauthorized individuals once a hard drive has reached the end of its useful life.
One of the main concerns for companies and individuals is how they can make sure that information isn't accessible once it leaves their premises. To help alleviate this issue, PROSHRED® provides Daly City hard drive shredding services. Our hard drive shredding professionals will come out and pick up your end-of-life hard drives and destroy them on-site at your facility. You can watch the entire process, and we will present you with a Detailed Certificate of Destruction showing the date and time your hard drives were destroyed.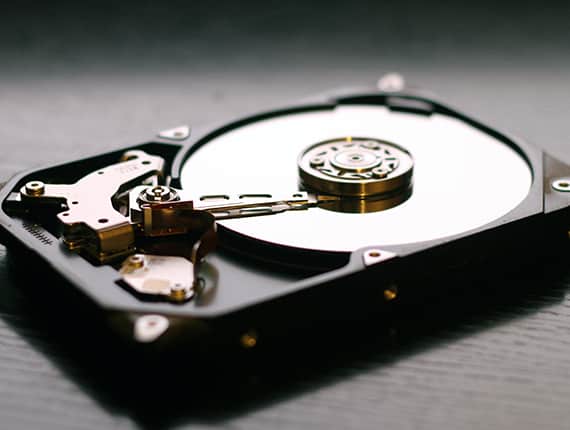 Top-Rated Daly City Paper Shredding Company
If you need a professional document destruction and hard drive shredding service provider, look to PROSHRED®! We've been recognized as a leader in secure Daly City shredding services and can help with all your information destruction needs. We are locally-owned and operated, which means we truly care about our customers. Call today to learn more or schedule a service!
Daly City, CA Shredding Services
On-Site Shredding in Daly City, CA
Scheduled Shredding Service in Daly City, CA
One-Time Shredding in Daly City, CA
Legislative Compliance
HIPAA Compliant
HITECH Compliant
GLBA Compliant
FACTA Compliant