Shredding Services
Why Should You Choose PROSHRED® in San Francisco?
There's a reason that PROSHRED® is one of the top document destruction services in the U.S. We are the most certified shredding company in the industry, being the only company with an ISO 9001 and AAA certification. We offer our clients compliance, security, convenience, and efficiency.
Your Industry, Our Expertise
PROSHRED® in San Francisco destroys documents for a variety of industries including Medical, Financial, Legal, and more.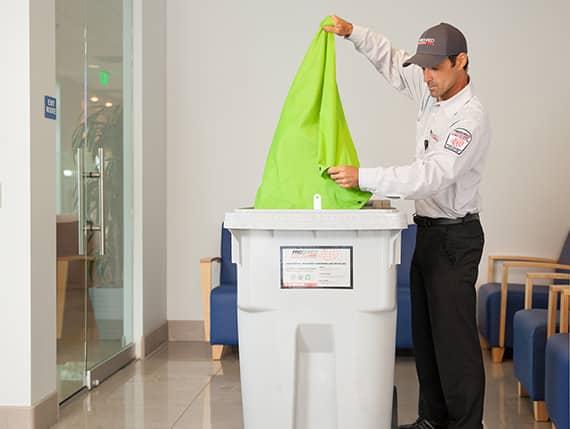 San Francisco Bay Area Scheduled Shredding
Regularly Scheduled Paper Shredding Services: Whether you need a daily, weekly or monthly document shredding service, the PROSHRED® San Francisco Bay Area team will work with you to develop a fitting plan for your company. With our safe, secure containers, your documents remain protected until we come to you for service – no need to worry about transferring anything off-site!
San Francisco Bay Area One-Time Shred
One-time Document Purge Shredding Service: If you need to get rid of outdated, unnecessary documents, our PROSHRED® San Francisco Bay Area shredding specialists will arrive at your location on-site, where our mobile shred truck will work rapidly to properly destroy all of your documents.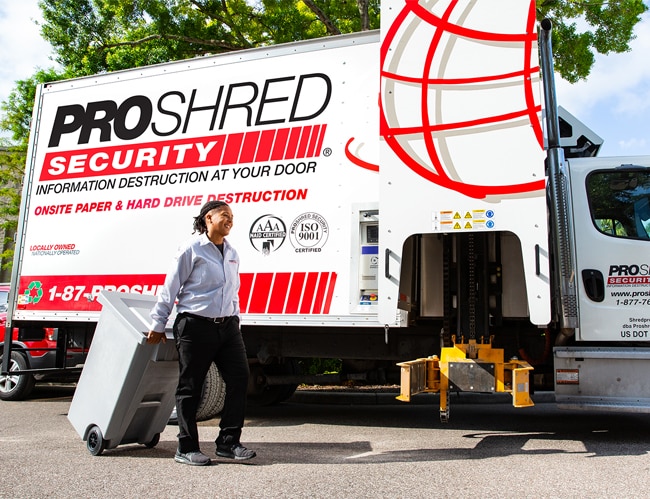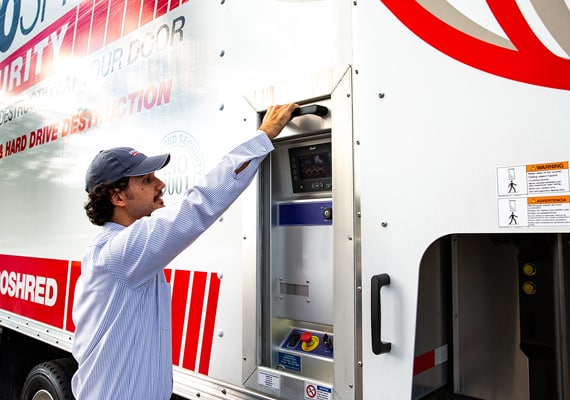 San Francisco Bay Area Drop-Off Shredding
Drop-Off Shredding Service: If your San Francisco Bay Area company has a smaller volume of paper to shred, simply drop-off whatever you need to be destroyed at our facility during our operating hours. From bank statements to tax records, all your documents will be shred quickly and at a reasonable price!
Frequently Asked Questions About Shredding Services
PROSHRED has a fleet of state-of-the-art Document Destruction trucks that shred on-site. The entire process can be witnessed at your curb!
PROSHRED covers the entire Bay Area with our on-site Document Shredding, hard drive and Media shredding services.
We can provide you with specific guidance on Shred vs. Do Not Shred guidelines. Contact us today for more information.
At PROSHRED® we are happy to report that all shredded paper is 100% recycled.
Regularly scheduled mobile shredding services can be extremely cost effective compared to the maintenance and manpower costs associated with in-office shredding, saving you money in the long run.
PROSHRED® is your best option! Our product destruction service is definitely the best and most cost effective solution. Please call at your convenience for a quote.